Ellis shines in debut for Travelers
Angels' No. 9 prospect gives up three hits over six scoreless innings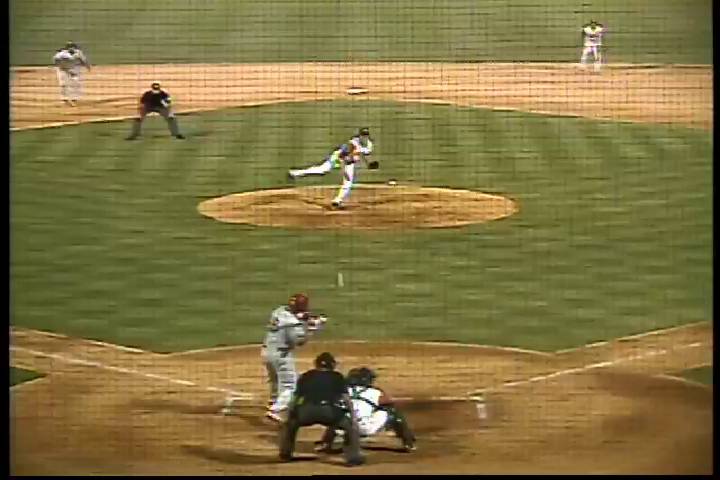 By Robert Emrich / MiLB.com | June 12, 2015 2:08 AM
Two months of lessons in California were all Chris Ellis needed to make a successful Texas League debut Thursday.
The Angels' No. 9 prospect gave up three hits over six innings as Double-A Arkansas fell to Springfield, 1-0, in 11 innings.
Ellis, who did not figure into the decision, struck out four while walking three for the Travelers. The 22-year-old right-hander threw 52 of his 96 pitches for strikes and he kept his entire defense in the game by recording five flyouts and three ground-ball outs.
"I was mainly just making pitches when I needed to," he said. "Command wasn't exactly there except for the times when I needed it to. Our team made some good plays behind us. When I needed a strikeout or something like that, I went to my curveball.
"Early in counts, I'd go to my slider. We called a lot of fastballs in. I wasn't able to execute all of them, but for the most part, I was able to pitch inside and make them a little bit uncomfortable. That's what I pitched off of tonight."
The 2014 third-rounder was promoted to the Travelers on Tuesday. A week after taking a no-hitter into the seventh inning for Class A Advanced Inland Empire, the Alabama native found himself battling some nerves on the mound.
"[I was] a little bit [nervous]," Ellis said. "I'm kinda nervous going into every game. At the same time, I tried to take what I did in Inland Empire and do the same thing here and not make it into anything that it wasn't."
After a rocky first month in the Cal League in which he compiled an ERA of 6.86, Ellis turned it around in May for the 66ers. The University of Mississippi product went 3-3 with a 3.00 ERA in six starts and limited hitters to a .216 average. A talk with pitching coach Matt Wise turned things around for him.
"After the first month, I struggled a little bit and I sat down with our pitching coach," he said, "The main thing I really needed to change was instead of just cruising through games and going six, seven eight innings, it was more of just being more intense and throwing every pitch with conviction. If I got tired after five, they'd pull me. That was really kind of what helped me, being a little more intense on the mound and treating every batter like there was a runner on second base."
While Thursday's numbers were good, Ellis still has things that he'd like to improve on in his next outing.
"My command wasn't what I wanted it to be," he said. "I'm sure, down the road, those pitches I made mistakes on will get hit. I was just fortunate enough tonight. Mainly, it's just finding a groove, I was rushing a little bit."
Kurt Spomer followed with a perfect seventh and Eduard Santos tossed two innings of one-hit relief for Arkansas. Chris O'Grady (0-1) was tagged with the loss after allowing one run on one hit over two frames.
Anthony Garcia broke a scoreless tie with a solo homer in the 11th for the Cardinals.
Chris Thomas improved to 1-2 after giving up one hit while striking out three over three innings and Kyle Barraclough notched his fourth save, allowing one hit while walking two in one inning.
Robert Emrich is a contributor to MiLB.com. Follow him on Twitter @RobertEmrich. This story was not subject to the approval of the National Association of Professional Baseball Leagues or its clubs.
View More