FSL notes: Yankees' Wade dares to dream
Tampa shortstop hoping to emulate hero Jeter on road to big leagues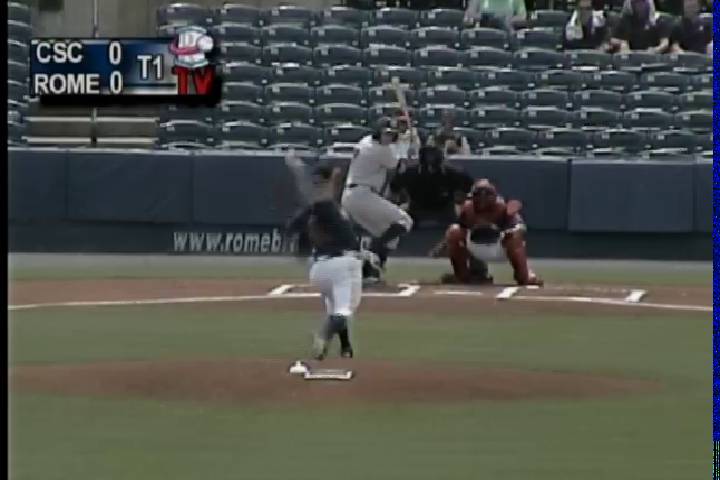 By Guy Curtright / Special to MiLB.com | July 22, 2015 10:00 AM
Tyler Wade grew up outside Los Angeles in Riverside County among Dodgers and Angels fans.
He wasn't one of them.
Despite no connection to New York City, Wade became a tried-and-true Yankees fan. The main reason was simple. Shortstop Derek Jeter was his baseball hero.
"Who better to look up to and try to be like?" Wade said.
Now Jeter is a year into retirement and Wade is one of several promising middle infielders in the Yankees pipeline.
During Spring Training, Jeter took Wade and other prospects like outfielder Aaron Judge and first baseman Greg Bird out to dinner in Tampa. Wade had taken ground balls with Jeter the spring before. This was an opportunity to get up close and personal, though.
"It was great," Wade said. "He was really nice to everyone, just like you'd expect."
Didi Gregorius is getting first crack at replacing the former captain in New York -- with mixed results so far. Wade hopes to some day have his name announced in the Bronx as the Yankees shortstop.
"I was really excited when the Yankees took me," he said. "They were definitely the team I hoped to play for some day."
Wade is still just 20, so that day isn't near yet. But he has certainly made a good early impression. The fourth-round pick in the 2013 Draft turned down a scholarship to San Diego State to sign with the Yankees and has quickly climbed the team's Minor League ladder.
Wade, ranked as the Yankees' No. 20 prospect, had a solid season for Charleston in the Class A South Atlantic League a year ago and has been even better this year after the jump to Tampa of the Class A Advanced Florida State League. The left-handed hitter had a .293 average through his first 84 games and had stolen 30 bases.
Wade, considered an able defender, did have 24 errors, but Jeter made plenty of errors early in his Minor League career as well.
"I have more errors than I did all last season," Wade said. "I was being too aggressive, but I've settled down and it's been better lately."
Wade has also had to switch occasionally from shortstop to second base, which he doesn't use as an excuse.
"It's not a bad thing to be familiar with both sides of the bag," Wade said.
Tampa also features shortstop/second baseman Abiatal Avelino, the Yankees' No. 21 prospect. At Charleston is shortstop Jorge Mateo, who is ranks as New York's No. 3 prospect and is leading the Minors with 65 stolen bases. Wade doesn't have Avelino's glove or Mateo's speed. He is above average in both categories, though, and has the most advanced bat.
The Florida State League isn't an easy place to hit, and Wade has lifted his average as the season moves on, batting .349 in his first 24 games after appearing in the All-Star Game.
Wade gave the Yankees a glimpse of what he could do at the plate this spring when he went 2-for-6 while getting into six Grapefruit League games. He got to stay in the home clubhouse at Steinbrenner Field when the Florida State League season began.
"That's one of the best parts of this league," Wade said.
The clubhouse at Yankee Stadium is even nicer, though. Wade hopes to arrive there in a few years.
In brief
Back in form: Right-hander Alex Reyes, sidelined for nearly a month because of a sore shoulder, struck out six over three innings in his return to the Palm Beach rotation July 19. St. Louis' No. 3 prospect gave up two runs on two hits and a walk in the no-decision against Bradenton. Reyes, 20, has 96 strikeouts in 63 2/3 innings to rank second in the Florida State League despite his stint on the disabled list. Reyes, who regularly hit 100 mph earlier this season, is 2-5 with a 2.26 ERA in 13 starts. The No. 83 prospect on MLB.com's Top 100 list made one rehab start in the Gulf Coast League, pitching three hitless innings with three strikeouts.
Bouncing back: The first half didn't end well for Bradenton center fielder Austin Meadows, but the second half has started much better. Pittsburgh's No. 4 prospect batted .363 in his first 25 games after the split, raising his average from a low of .266 to .301. Meadows, 20, broke a 6-for-42 slump with a four-hit game against Brevard County on June 27 and had 12 multi-hit outings in the 19 games that followed. The No. 35 prospect on the MLB.com Top 100 list was taken by the Pirates with the ninth overall pick in the 2013 Draft. Meadows played in only 42 games last season because of hamstring issues.
Not too young: St. Lucie shortstop Amed Rosario was more than holding his own in the Florida State League despite playing the full season as a 19-year-old. The native of the Dominican Republic had a four-hit and three-hit outing over a four-game stretch following a short stint on the disabled list and was batting .263 with 22 extra-base hits and 11 stolen bases through 82 games. Just as importantly, the New York Mets' No. 4 prospect had committed only 14 errors. Rosario, who received a record $1.75 million international bonus from the Mets, batted .289 for Brooklyn in the Class A Short Season New York-Penn League last year.
Guy Curtright is a contributor to MiLB.com. This story was not subject to the approval of the National Association of Professional Baseball Leagues or its clubs.
View More