Generals' Marte continues to wield hot bat
Mariners' No. 16 prospect goes 4-for-5, extends hitting streak to five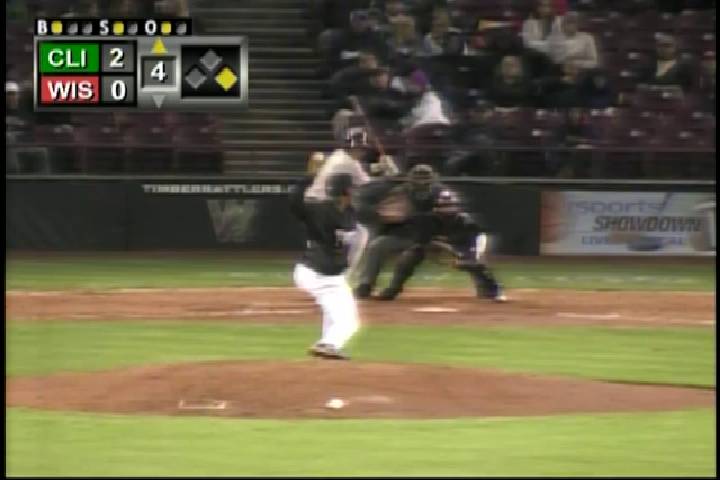 By Robert Emrich / MiLB.com | April 12, 2014 12:46 AM ET
Ketel Marte showed on Friday night why he is one of the toughest outs in the Southern League these days.
The Mariners' No. 16 prospect went 4-for-5 with a run scored as Double-A Jackson held on for an 8-5 victory over Mississippi at The Ballpark at Jackson.
All four of Marte's hits were singles. He also reached on an error by second baseman Barrett Kleinknecht in the seventh.
"Obviously, he's seeing the ball well," Generals hitting coach Mike Kinkade said. "He was able to cover all pitches well. He's still learning a lot about hitting, but you like to see a kid be able to do that."
Marte, who recorded a pair of four-hit games last year with Class A Clinton, raised his average to .400 through eight Southern League games. He's collected at least two hits in five of those contests, including three straight, and is riding a five-game hitting streak.
"A lot of stuff is going right for him," said Kinkade, who played for the Mets, Orioles and Dodgers from 1998-2003. "He's able to cover the whole plate. They haven't really found a spot that they can throw to him to expose him. He's able to put the barrel outside and inside. He's a hard worker -- something away was giving him a little trouble, he goes in and works on it."
Perhaps most importantly, the 20-year-old switch-hitting shortstop has shown the ability to use the entire field, with two of his hits going to center field and the other two going to right. While Marte may add power to his game, it's not something the club is working on.
"Power is not something I'm even going to talk to him with," Kinkade said. "That's something that's going to come as he gets bigger and stronger. Right now, it's more hitting and being more of a threat on the basepaths rather than power, learning pitchers and learning counts and learning when to go."
Kevin Rivers provided the big blow for Jackson, slugging a grand slam in the fifth that opened a 5-0 lead. Jabari Blash reached base four times and scored three runs, while John Hicks plated a pair of runs.
Generals starter Stephen Landazuri improved to 1-1 after allowing two runs on three hits while striking out eight over six innings.
Cedric Hunter slugged a two-run homer for the Braves, who climbed within 5-4 in the top of the seventh before Jackson answered with three runs in the bottom of the inning.
Robert Emrich is a contributor to MiLB.com. Follow him on Twitter @RobertEmrich. This story was not subject to the approval of the National Association of Professional Baseball Leagues or its clubs.
View More