Giants add 2 former Boston minor leaguers on MiLB deals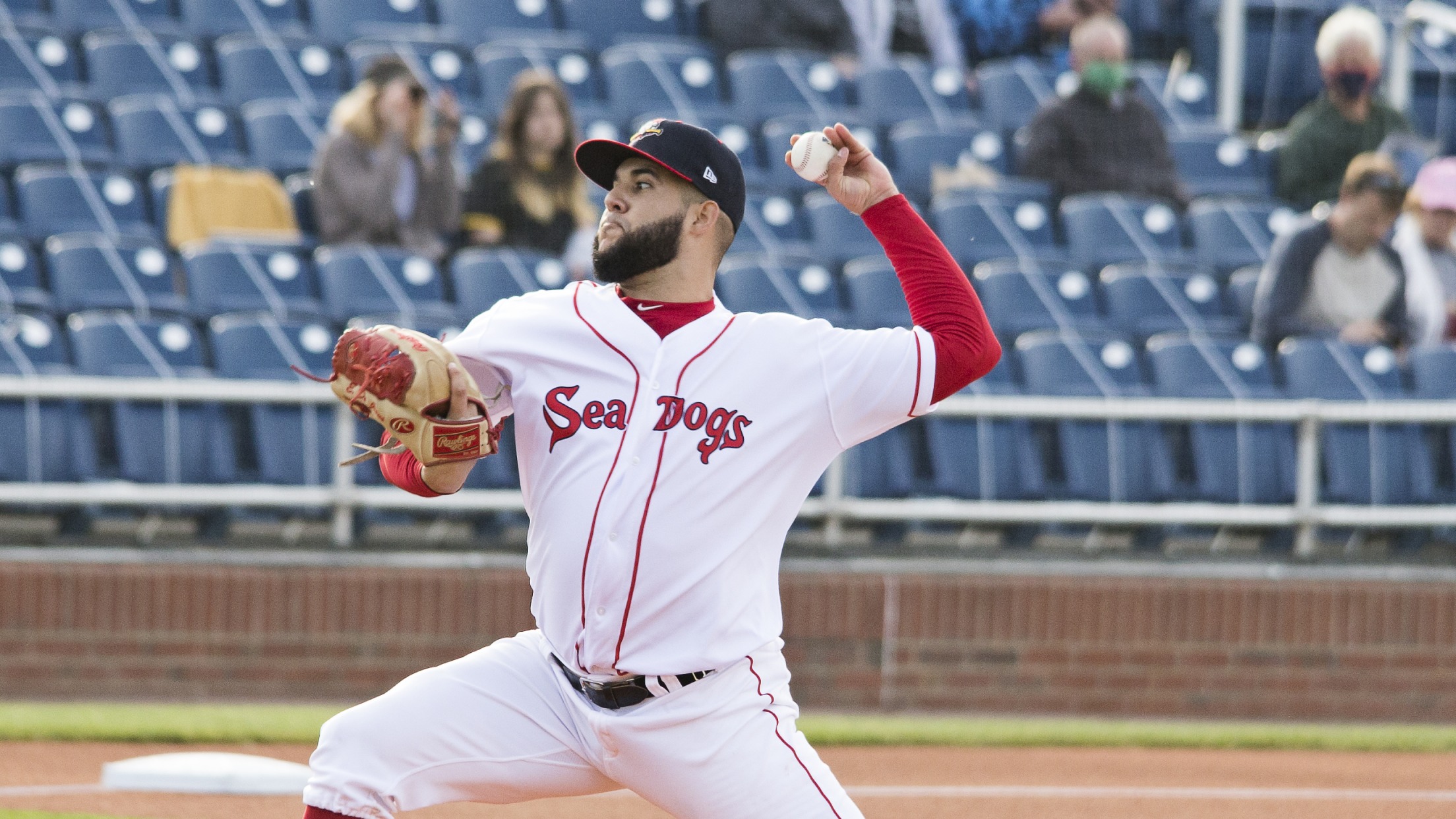 Left-hander Enmanuel De Jesus while with the Portland Sea Dogs in 2021. (Portland Sea Dogs)
The San Francisco Giants added a new battery this past week, signing catcher Jhonny Pereda and left-hander Enmanuel De Jesus to minor league deals on Dec. 15. The two were teammates with Boston's Double-A affiliate, the Portland Sea Dogs, in 2021. Pereda was the 2020-2021 Venezuelan Winter League Rookie of
The San Francisco Giants added a new battery this past week, signing catcher Jhonny Pereda and left-hander Enmanuel De Jesus to minor league deals on Dec. 15. The two were teammates with Boston's Double-A affiliate, the Portland Sea Dogs, in 2021.
Pereda was the 2020-2021 Venezuelan Winter League Rookie of the Year with Leones del Caracas. He also won a MiLB Gold Glove in 2019 in the Cubs organization and was a 2018 Mid-Season All-Star with Myrtle Beach.
The 25-year-old Pereda has thrown out 191 of 519 base-stealers (37%) and is a career .247 hitter with 199 runs, 80 doubles, 15 home runs, and 204 RBIs in 550 MiLB games.
In 25 Triple-A games with Worcester, Pereda hit .247 with eight runs, 11 RBIs, and a .318 on-base percentage.
De Jesus has pitched all eight years in the Red Sox organization, winning Pitcher of the Week awards in 2018 with Greenville and 2019 with Salem.
He reached both Double-A and Triple-A for the first time in 2021, going 5-3 this season with a 3.94 ERA, 74 strikeouts, 1.52 WHIP, and a .275 opposing batting average in 64.0 innings across the two levels.
The 25-year-old is 40-35 with a 3.81 ERA, 508 strikeouts, 1.36 WHIP, and .265 opposing batting average in 555.2 MiLB innings.