Heaney allows one hit in longest outing yet
Miami's top prospect loses no-hitter on leadoff single in eighth inning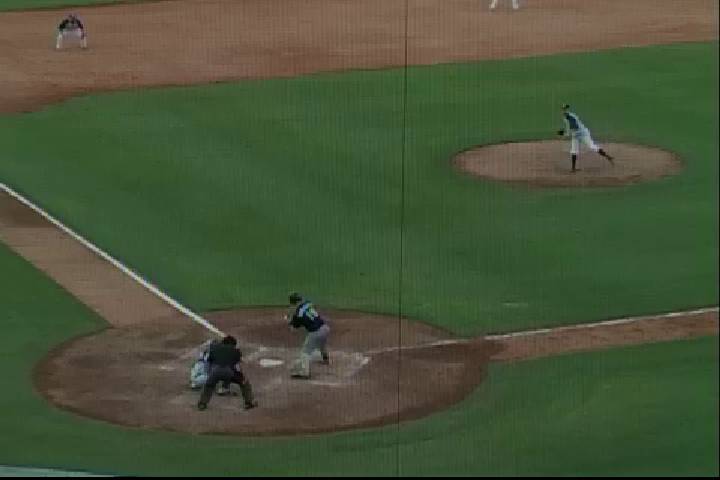 By Mark Emery / MiLB.com | August 17, 2014 10:13 PM ET
Reno and New Orleans don't have much familiarity with each other, and those circumstances benefited Zephyrs starter Andrew Heaney on Sunday.
In the teams' second meeting of the season, the Marlins' top prospect didn't allow a hit over seven frames, ultimately allowing one hit and two walks while striking out nine across a career-high eight innings in the Triple-A Zephyrs' 1-0 win over the visiting Aces.
"I felt good," Heaney said. "We'd only played Reno once. ... I feel like it helped me a little bit, made me sort of just stick to how I throw and not really have a game plan necessarily for their guys. Me and [catcher Rob] Brantly were on the same page. I got away with a few pitches, but made some good pitches when I needed to."
The 2012 first-round pick (ninth overall) issued free passes to Garrett Weber in the second inning and Andy Marte in the fourth. He then retired 10 batters in a row before yielding a soft single to Mike Jacobs to start the eighth.
"It was a good piece of hitting by him," Heaney said. "It was a 2-1 fastball. I was trying to go in, just kind of left it up. I think it was inner third, but it wasn't as far in as I'd like, and he was able to get to it."
The 23-year-old threw 63 of his 103 pitches for strikes. He induced seven groundouts and four flyouts against a total of 26 batters.
His nine strikeouts tied a career high that he has matched on four occasions this season, three times with New Orleans.
"The stuff was the same," Heaney said. "Fastball and changeup for the most part, mixed in a few sliders that weren't the best I've ever had. I was able to throw to both sides of the plate with the fastball. Just for the most part pounded the zone. I got behind a few guys, 2-0, and was able to get some ground balls and some popups [on] 2-0, which is always a danger pitch, so that helped a lot as well."
The Oklahoma State University product is 2-4 with a 3.92 ERA in eight starts with the Zephyrs since returning from a four-start stint with the Marlins from June 24-July 5.
Heaney began the year in Double-A Jacksonville, where he went 4-2 with a 2.35 ERA over nine games (eight starts). He then made four starts at New Orleans, going 3-0 with a 2.74 ERA. In his first taste of the bigs, he posted an 0-3 record and a 6.53 ERA.
"I know since I've gotten sent down I've had some pretty awful games and I've had some pretty good ones," the Oklahoma City native said. "Results-wise, I'd say it's one of the best I've had, especially considering it was against obviously a good team, a team that had just beaten us the night before."
New Orleans reliever Arquimedes Caminero served up a two-out double to Ronny Cedeno in the ninth, but finished off his seventh save of the year.
Reno starter Charles Brewer (6-10) gave up five hits -- one of which was a sixth-inning homer to Enrique Hernandez -- during six frames. He fanned six and walked two.
Mark Emery is a contributor to MiLB.com. Follow him on Twitter @Mark_Emery. This story was not subject to the approval of the National Association of Professional Baseball Leagues or its clubs.
View More