Improved fastball bodes well for Kubitza
Tigers prospect fans career-high 12 across seven scoreless innings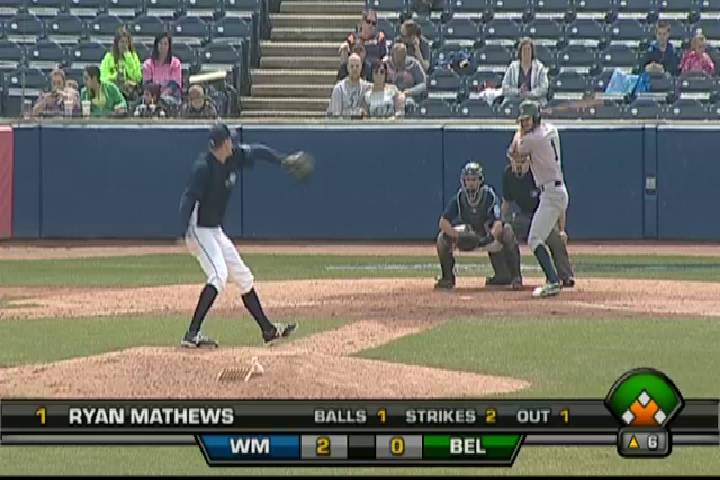 By Mark Emery / MiLB.com | May 2, 2014 12:07 AM ET
Austin Kubitza has put up impressive numbers this season despite not possessing a level of fastball command that he deemed acceptable. The right-handed Tigers prospect's latest outing was the best of his professional career, and it resulted in large part from his ability to place his heater wherever he wanted.
Across seven scoreless innings, Kubitza racked up a career-high 12 strikeouts while allowing just two hits and a walk in Class A West Michigan's 3-2 win over Lake County in 10 innings.
Though Kubitza missed out on becoming the first Midwest League hurler to reach four wins this year, the Rice product was more than pleased with his outing.
"I've been working with our pitching coach (Mike Henneman) a lot during bullpens because I've been struggling with fastball command lately," Kubitza said. "That was the biggest thing. I was able to throw my fastball for strikes.
"So it was just a big sigh of relief that all the work I've been putting in on the side translated into the game."
Kubitza is 3-0 with a 2.15 ERA over five starts this season. Across 29 1/3 innings, he has 39 strikeouts and eight walks with just one home run allowed. Opponents are batting .189 against him.
"The numbers have been there early in the season," said Kubitza, whose first two outings netted him Midwest League Pitcher of the Week honors. "But still, if I want to get to the next level, I'm going to have to have fastball command. So better to start now rather than later."
On Thursday, Kubitza began by striking out Clint Frazier and Dorssys Paulino before issuing a two-out walk to Grant Fink. Kubitza then set down Anthony Santander to strike out the side, but he was bothered by that first-inning free pass.
From that point on, the 22-year-old did not hand out another. He did, however, continue to collect Ks.
"In college, I definitely fell in love with my slider, probably a little too much," Kubitza said. "For the most part, I usually get my strikeouts on sliders. Tonight, I'd say probably about eight of them were off fastballs. So that was a big plus for me."
Paul Hendrix singled up the middle to end his no-hit bid in the fifth. An inning later, Paulino doubled, but Kubitza struck out the side in that frame too.
An imposing presence at 6-foot-5, 225 pounds, he threw 63 of his 89 pitches for strikes.
The outing was his second in a row to last seven innings. Kubitza, who also is working on a changeup, thinks his performance to date this season is more representative of his ability than in 2013, when he went 0-1 with a 4.62 ERA across 14 appearances spread between the Rookie-level GCL Tigers and Class A Advanced Lakeland.
"The couple months I was playing after I signed, they were OK," said Kubitza, who was chosen by Detroit in the fourth round of the 2013 First-Year Player Draft. "It wasn't great numbers, definitely not what I'm capable of, so it's nice to start this year off well and hopefully I can just keep it going throughout the whole year."
Wynton Bernard led off the 10th with a double for West Michigan. He crossed the plate when Raph Rhymes hit a grounder to second with nobody out.
Lake County tied the contest in the eighth on a two-run homer by Frazier, the Indians' No. 2 prospect, off reliever Will LaMarche. The blast was Frazier's first at Class A.
Mark Emery is a contributor to MiLB.com. Follow him on Twitter @Mark_Emery. This story was not subject to the approval of the National Association of Professional Baseball Leagues or its clubs.
View More