Indians Prospect Primer: Lindor nearly ready
Cleveland's No. 1 prospect to use 2014 as final preparation for Majors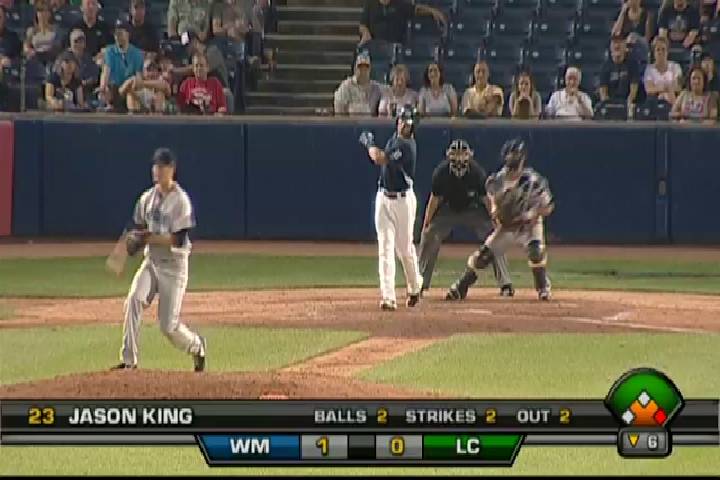 By Robert Emrich / MiLB.com | March 29, 2014 11:00 AM ET
Some players are on the verge of stardom, others are entering a crucial phase of their development and still others are getting their first tastes of full-season ball. With the 2014 season approaching, MiLB.com takes a look at the most intriguing prospects from each MLB organization.
Shining star: Francisco Lindor, SS
Watch Francisco Lindor and it's easy to see why he's so highly regarded. Smooth in the field, solid on the basepaths and a quality batter, Lindor has the tools that make scouts drool. It's telling that when you talk to Ross Atkins, the Indians vice president of player development, the thing they're looking for him to do most is prepare for the mental side of the big leagues.
"We're expecting him to make the Minor Leagues his Major League environment and get every ounce of the player development process of becoming a big leaguer," Atkins said. "We don't have any result-oriented goals from him. Most of what we expect is pouring himself into being the best that he can be."
Statistically, Lindor was terrific in all facets of the game last year, batting .303 with 22 doubles, 65 runs scored and 25 stolen bases across two levels. He also drew 49 walks while fanning just 46 times in 104 Minor League games. The only thing able to slow the 20-year-old down was an injury, as Lindor missed the final weeks of the season with a lower-back strain. He's fully recovered since.
Full-season debutant: Clint Frazier, OF
Drafted fifth overall out of Loganville High School in Georgia, Frazier went out and performed like a high pick, posting a .297/.352/.502 slash line in the Arizona League. The 19-year-old's power was on display as 21 of his 51 hits went for extra bases, including five long balls. Frazier also scored 32 times and drove in 28 runs in 44 games.
"Clint's been everything that we could have hoped for," Atkins said. "He's been driven, really enjoys competing, really enjoys baseball and has handled the transition to pro ball extremely well. Showed everything we saw as an amateur.
"In addition to that, he's already gotten stronger, has made some adjustments to his game that he has benefited from. They are very subtle, it's about the difference in the amateur game and the pro game. They are more routine and work-related than skill-specific."
Breakout prospect: Dylan Baker, RHP
A fifth-rounder in 2012, Baker could be on the verge of a big season following a strong second half. The soon-to-be 23-year-old right-hander was 5-1 with a 2.93 ERA after the All-Star Break for Class A Lake County. Overall, Baker limited Midwest League hitters to a .235 batting average while yielding just three homers, with the second number even more impressive considering that Classic Park is very homer-friendly.
"Dylan has all of the attributes that we look for in a Major League pitcher," said Atkins. "He has a vision of himself as a Major League pitcher. He has great routines and made himself into a very strong pitcher for us. He already has three potential weapons. This is what we want for any of our pitchers we acquire, our scouts did an incredible job of identifying those attributes.
"Dylan has worked exceptionally hard. The crispness of his slider has gotten better. He's throwing the ball over the plate consistently. He fields his position, controls the running game, and one of the most important things, he kept himself in that rotation."
More to keep an eye on: The full-season debut of Tyler Naquin has to be classified as a success. The 2012 first-rounder and two-time Big 12 Conference batting champ at Texas A&M finished with 10 homers, 75 runs scored and a .739 OPS in 126 Minor League games. He ended the year in Double-A Akron, where he'll likely start 2014. Steadily, Jesus Aguilar has continued his march through the Indians system. 2013 was a great year for the 23-year-old first baseman as he slugged 16 homers and drove in a club-record 106 runs for the Aeros. Recently added to the 40-man roster, a hot start with Triple-A Columbus could force him into the big league picture. A teammate of Aguilar's, Carlos Moncrief posted the kind of numbers that will put a prospect on the map in 2013 -- slugging 17 homers, stealing 15 bases and posting a .284/.354/.470 slash line. A former pitcher, Moncrief's arm is an asset in right field.
Robert Emrich is a contributor to MiLB.com. Follow him on Twitter @RobertEmrich. This story was not subject to the approval of the National Association of Professional Baseball Leagues or its clubs.
View More