IronPigs to be known as "Jimmies"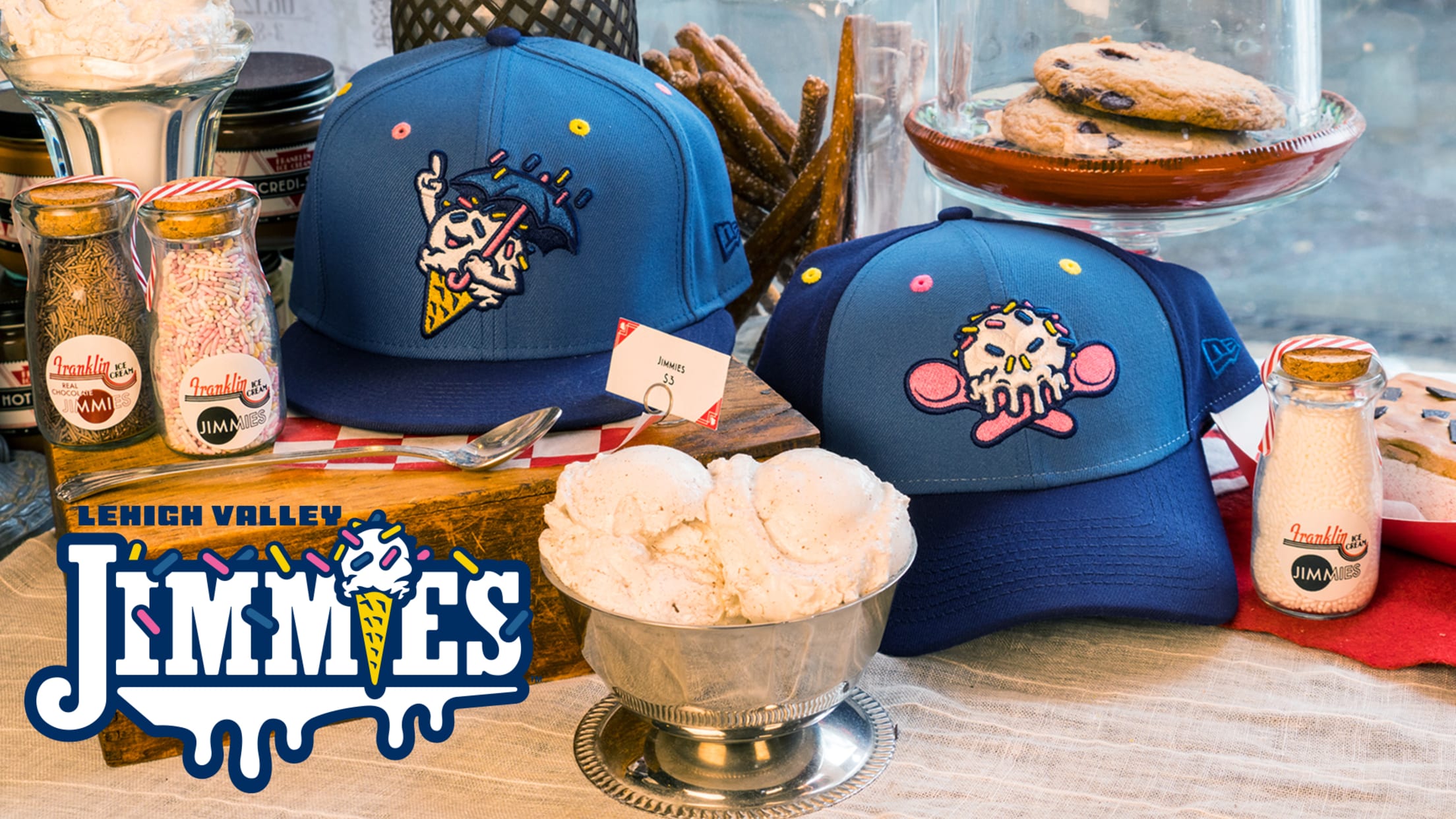 FOR IMMEDIATE RELEASE Contact: Michael Ventola Office: 610-841-1317 [email protected] IronPigs to be known as "Jimmies" Team finally answers regional argument of jimmies or sprinkles Allentown, Pennsylvania (17 June 2021) – I Scream, You Scream, We all Scream for ICE CREAM! Sometimes local fans scream for different toppings, whether it is
FOR IMMEDIATE RELEASE
Contact: Michael Ventola
Office: 610-841-1317
IronPigs to be known as "Jimmies"
Team finally answers regional argument of jimmies or sprinkles
Allentown, Pennsylvania (17 June 2021) – I Scream, You Scream, We all Scream for ICE CREAM! Sometimes local fans scream for different toppings, whether it is for sprinkles or jimmies.
"In the 15 years I've lived in the region, I've witnessed the debate between jimmies and sprinkles," said IronPigs President and General Manager Kurt Landes. "This should settle it once and for all as we've decided to embrace 'jimmies' and forever forth make that the official name of the mini candies we love to include on our ice cream. We are celebrating this monumental decision by re-naming our team the 'Jimmies' this July 11th."
The ever-popular confectionary will be the focus of the Lehigh Valley IronPigs "Salute to Philadelphia" Day on Sunday, July 11 when they play the Worcester Red Sox. Jimmies are the popular term for the itty-bitty confectionery sprinkles all throughout the Philadelphia region and beyond.
Jimmies merchandise such as caps and t-shirts are now available for purchase at shopironpigs.com and in person at The Clubhouse Store at Coca-Cola Park.
On July 11, the IronPigs will once again celebrate all things Philadelphia-related - including inspired food such as cheesesteaks, pretzels, and water ice – for the club's annual Salute to Philadelphia Day. In previous years, the popular promotion has wielded name changes to "Steaks," "Whiz Kids" and "Jawn" while also featuring unique jerseys including one made popular by the "Philly Special" Eagles Super Bowl play as well as a throwback jersey collaboration with the Philadelphia 76er's.
The IronPigs will be wearing "Jimmies" caps at the July 11 game and raffling them off during the game. All proceeds from the cap raffle will benefit IronPigs Charities, presented by Air Products, to help fund local youth educational and recreational programs with a focus on providing opportunities for kids of all abilities.
Tickets are on sale NOW for fans to see the "Jimmies" take the field against the Worcester Red Sox. Fans can purchase their tickets by clicking here or by calling the IronPigs at 610-841-PIGS (7447) and select option 2 or 3.
Follow the IronPigs on Twitter at @IronPigs and like them on Facebook via www.facebook.com/LHVIronPigs.
The IronPigs are presented by Capital BlueCross.
--#OinkOn--