Johnson goes minimalist for Sea Dogs
Boston's No. 12 prospect faces minimum over eight three-hit innings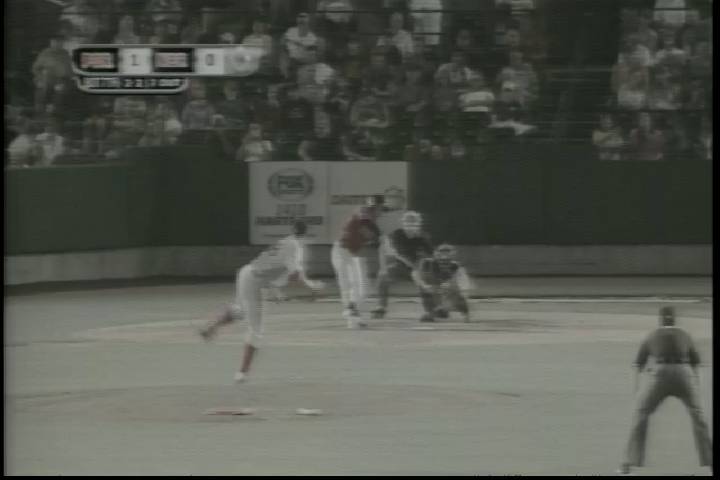 By Robert Emrich / MiLB.com | August 5, 2014 11:54 PM ET
Brian Johnson has gotten into a rhythm. And it's his opponents who've got the blues.
The Red Sox's No. 12 prospect faced the minimum over eight scoreless innings but did not figure in the decision Tuesday night as Double-A Portland pulled out a 3-1, 11-inning victory at Bowie.
Johnson yielded three hits while pitching eight innings for the first time in his three-year Minor League career. All three hits were followed by double plays, with Bowie's Mike Yastrzemski getting caught off second base to end the opening frame on Buck Britton's liner to center field.
"I guess the biggest thing was fastball command and getting in a rhythm as soon as possible with [catcher] Mike Brenly," the 23-year-old left-hander said. "We went in there early and we wanted to throw a lot of strikes, we wanted to put the team in swing mode. It ended up working. We wanted to get early contact and get deep into the game."
Over 35 1/3 innings in his last five starts, Johnson has given up four runs -- two earned -- on 15 hits while striking out 28.
"I feel good, I'm getting into a rhythm," the University of Florida product said. "I think that's the biggest thing in the game, getting into a rhythm and getting comfortable and sticking to your routine."
With Red Sox's No. 2 prospect Henry Owens making his Triple-A debut on Monday and No. 6 prospect Anthony Ranaudo winning his big league debut on Friday, Johnson is pitching like he's ready for a promotion.
"I'm actually looking forward to my next start on Sunday," he said. "When you get into that rhythm and get into a good groove, you want to keep getting out there."
Johnson already has established career highs with 12 wins and 111 strikeouts while posting a 2.45 ERA in 21 starts across two levels. After making five starts in the Carolina League, he's been dominant for Portland, leading the Eastern League with a 1.89 ERA.
"I'm happy. It's going well," Johnson said. "I just want to keep working hard and don't want to let up until the season is over. Nothing's done yet. [We're] trying to make the playoffs and see if we can win something here."
Noe Ramirez took over for Johnson and gave up a run-scoring grounder to Yastrzemski in the ninth that forced extra innings.
Sean Coyle broke the deadlock with an RBI double in the 11th and scored an insurance run on a base hit by David Chester. That made a winner of Robby Scott (7-2), who struck out four over two one-hit innings.
Yastrzemski finished 2-for-4 with an RBI for the Baysox, while Tim Berry -- the Orioles' sixth-ranked prospect -- gave up a run on three hits with six strikeouts in six innings.
Robert Emrich is a contributor to MiLB.com. Follow him on Twitter @RobertEmrich. This story was not subject to the approval of the National Association of Professional Baseball Leagues or its clubs.
View More