Mariners Prospect Primer: Jackson duo ready
Alex and Drew look to do big things, Diaz's fastball making a mark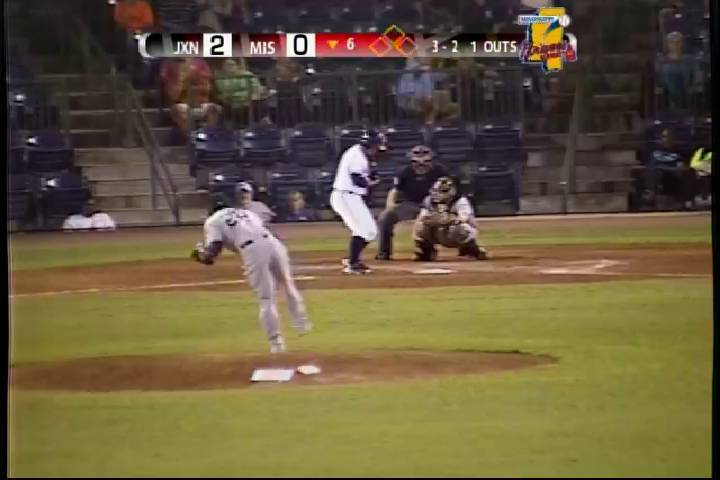 By Robert Emrich / MiLB.com | March 29, 2016 10:30 AM
Some players are on the verge of stardom, others are entering a crucial phase of their development and still others are getting their first tastes of full-season ball. With the 2016 season approaching, MiLB.com takes a look at the most intriguing prospects from each MLB organization.
Shining Star: Alex Jackson, OF
After Jackson struggled to find his feet in the Class A Midwest League last season, the Mariners chose to send him to the short-season Northwest League. The trip to Everett paid off as the 2014 first-round pick launched eight homers and drove in 25 runs in 48 games, producing an .832 OPS. Seattle believes that Jackson should bounce back and play more like he did with the AquaSox to start 2016.
"Alex had a minor injury during our Minor League camp, but will be ready for Spring Training games," Mariners director of player development Andy McKay said. "We are confident that Alex has learned from his 2015 struggles and is prepared to compete every night in 2016 with a much more consistent approach to his game.
Full season debutant: Drew Jackson, SS
Coming off an eye-opening pro debut in which he compiled a slash line of .358/.432/.447 en route to Northwest League MVP honors, Jackson will be looking to show that his first impression was no fluke. With above-average grades in fielding and running and a solid bat, the 22-year-old has the potential to be an impact player in 2016.
"Drew Jackson will show up and compete every night," McKay said. "He brings athleticism and energy to the ballpark and we expect him to be a consistent performer this season."
Loudest tool: Edwin Diaz, RHP
With a fastball graded at a 65, it's no wonder Diaz draws rave reviews from scouts. His fastball sits in the 93- to 96-mph range and can reach up to 98. With a solid second offering, all that may be holding Diaz back is a changeup, which is rated a 45.
"Edwin Diaz will continue to develop his both his sinker and his four-seam fastball," McKay said. "We want him to be able to command his sinker and keep it on the plate as well as increasing the use of his four-seam fastball."
Major League-ready: Tony Zych, RHP
After compiling a 2.98 ERA and 55 strikeouts over 48 1/3 innings between Double-A Jackson and Triple-A Tacoma, Zych got a glimpse of the big leagues last season and pitched well in 13 games in Seattle. The 25-year-old right-handed reliever, who closed out nine games in 40 Minor League appearances, has a fastball in the upper-90s along with a strong slider that should serve him well when he reaches the big leagues for good, most likely this year.
"Tony Zych appears to be ready to help the MLB team," McKay said. "He was impressive at the end of last season and we are expecting him to be a contributor this season."
Breakout candidate: Dan Altavilla, RHP
After a solid showing in the California League, Altavilla has the potential and stuff to put together a strong year in Double-A. Combining a solid fastball-slider combo with an average changeup, the 2014 fifth-round pick held California League hitters to a .246 average while fanning 134 batters over 148 1/3 innings. Moving out of an offensive league like the California League should prove a boon to Altavilla's numbers.
"Dan Altavilla has opened a lot of eyes this spring," McKay said. "We like his makeup and his durability. Our expectations for Dan are high and we are excited to see how he responds."
More to keep an eye on: Boog Powell makes his organizational debut after coming over from Tampa Bay in a six-player deal that saw Danny Farquhar head to the Rays. ... A shortstop who can also play second base, draw walks and make contact, Tyler Smith will head to Tacoma to make his Triple-A debut in 2016. ... A monstrous second half in which he hit 16 homers over his final 151 at-bats has put Tyler O'Neill in a position to make his mark this season.
Robert Emrich is a contributor to MiLB.com. Follow him on Twitter @RobertEmrich. This story was not subject to the approval of the National Association of Professional Baseball Leagues or its clubs.
View More