Marlins Prospect Primer: Heaney on cusp
System's top pitcher almost ready to take on Major League gig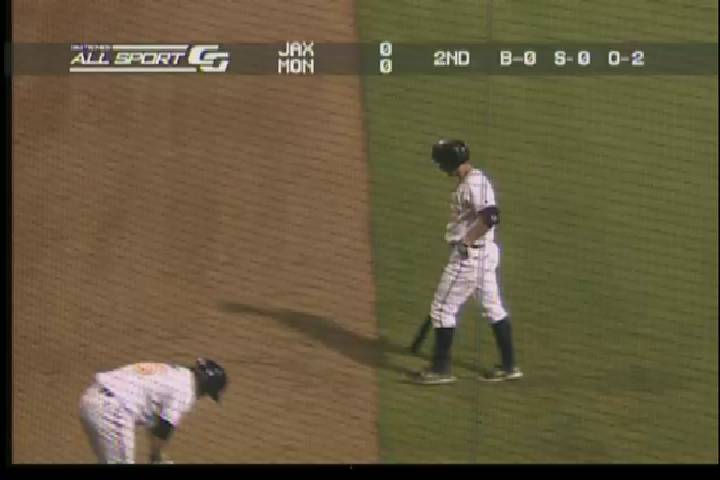 By Jake Seiner / MiLB.com | March 31, 2014 10:00 AM ET
Some players are on the verge of stardom, others are entering a crucial phase of their development and still others are getting their first tastes of full-season ball. With the 2014 season approaching, MiLB.com takes a look at the most intriguing prospects from each MLB organization.
The ninth pick from the 2012 Draft began last season behind schedule with a strained lat, but returned in May and posted excellent numbers with Class A Advanced Jupiter and Double-A Jacksonville.
Heaney will return to Jacksonville to begin 2013, and he could move to Triple-A and the Majors by the end of the season. The Marlins think his stuff and command are just about ready for the bigs, but want to see him improve in other areas.
"He has three average to above-average pitches on any given night," Marlins director of player development Brian Chattin said. "He's not a guy who's going to outstuff the lineup, but he has a feel for how to pitch. He uses his offspeed effectively. When it comes to the mental aspect of pitching ... he's at an advantage in that department.
"The finer parts of pitching are what he needs to continue to work on, things like controlling the running game, his time to the plate, things of that nature. He's going to need to have that in his back pocket when he gets to Miami, so those are areas of focus for him.
Breakout prospect: Colby Suggs, RHP
Miami selected Suggs, a closer at the University of Arkansas, with the 73rd overall pick in the 2013 Draft. While there's been speculation Miami might give the 5-foot-11 fireballer a chance to start as a pro, the Marlins have decided to fast-track Suggs as a power reliever.
Suggs will open as a multi-inning reliever with Jupiter, generally working two-inning stints every couple days. The 22-year-old made 14 appearances with the Hammerheads in 2013, and could move onto Double-A and further in short order.
The right-hander has closer stuff. As MLB.com mentioned in ranking Suggs' 12th in Miami's system, he can work a big-time fastball effectively up in the zone, setting up a hard-breaking 12-to-6 curve.
What the Marlins want to see is consistency and improved control before shooting Suggs up the ladder.
"Having him throw multiple innings will allow him to work on his fastball command and allow him to work on becoming a pitcher," Chattin said. "We want to develop his pitchability, so we're giving him multiple innings out of the gate."
We're bending the rules ever so slightly here, as Williams technically made one regular-season start with Greensboro to end the season. Still, the 2013 second-rounder is worth highlighting, and this is the best way to work him into this preview.
Miami is very encouraged with what they've seen from Williams thus far. The Arizona State product has command of three average to above-average pitches, something he showcased while posting a 2.48 ERA in 10 starts with Class A Short Season Batavia last summer.
The hurler is going to jump to Jupiter to begin the '14 campaign, and while the Marlins aren't going to push him faster than performance dictates, the team thinks he has the potential to be a fast mover, even in a system stacked with upper-level pitching prospects.
"I do believe he's someone who can move through the system aggressively," Chattin said. "He has polish to him. He's a little younger as far as a college draftee goes, but he pitches above his age.
"He has a great plan, not only with in-game competition, but his prep prior to those games, between starts. He's a pro, through and through. Those intangibles he demonstrated in a short time bode well for him."
More to keep an eye on: Last year's first-round pick (sixth overall) Colin Moran will begin the year at Jupiter. Miami's been pleased with improvements he's made defensively at third this spring. ... Second baseman Avery Romero will begin the season in Class A Greensboro, where the Marlins want to see him improve both his plate approach and defense. ... Right-hander Anthony DeSclafani, acquired in the controversial blockbuster deal with Toronto in 2012, has quickly become an organizational favorite for his makeup. "He's a player you believe in when he's in your organization," Chattin said. "You want to give the ball to him in pressure situations because of the confidence he has in himself and the confidence we have in him." ... Shortstop Javier Lopez and left-hander Jarlin Garcia (pronounced HAR-lin) will start the year with Greensboro, where both could be breakout candidates.
Jake Seiner is a contributor to MiLB.com. Follow him on Twitter at @Jake_Seiner. This story was not subject to the approval of the National Association of Professional Baseball Leagues or its clubs.
View More