Miami's Nicolino headed to New Orleans
Southpaw, right-hander Urena promoted after leading Jacksonville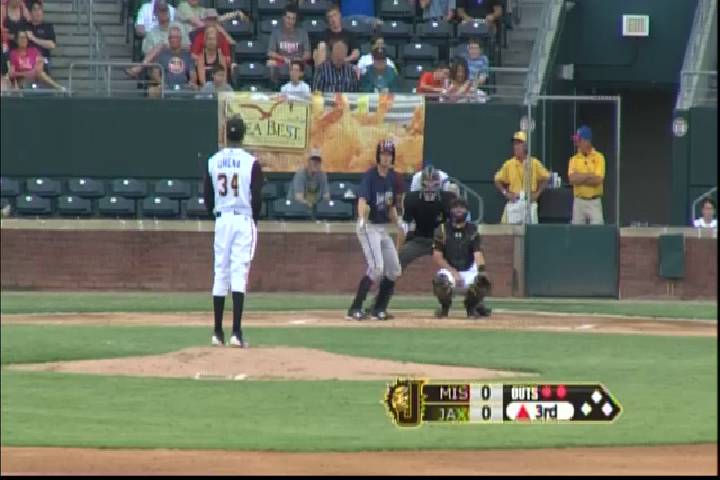 By Kelsie Heneghan / MiLB.com | March 3, 2015 7:28 PM
Justin Nicolino has taken control of just about every league he's played in. Next up, the Pacific Coast League.
The Marlins announced Tuesday that the club's No. 2 prospect, as well as No. 7 Jose Urena, will begin the year with Triple-A New Orleans.
"These are two guys we really like and we're counting on," manager Mike Redmond told MLB.com. "These guys are going to help us down the road.
"I think that's the goal, to make sure that when we bring these guys up, we feel like they have enough [Minor League] experience and they're ready for the big leagues. That's kind of a fine line."
Nicolino posted a 14-4 record with a league-leading 2.85 ERA and 81 strikeouts for Double-A Jacksonville en route to being named the Southern League's Most Outstanding Pitcher. The southpaw has earned top pitching honors the past three seasons, while picking up postseason All-Star nods all four years he's been in the Minors.
The 23-year-old notched two strikeouts but yielded a homer in an inning of relief against Florida International University in Spring Training action Monday.
First time getting to see someone in the batters box since the season ended today... Cannot wait to start competing again! #ST15 #GoFish

- Justin Nicolino (@J_Nicolino22) February 26, 2015
Nicolino has talked with former Marlins prospect Andrew Heaney about transitioning to the Majors. Before becoming the Angels' top prospect, the left-hander notched a 5.83 ERA over seven games with Miami.
"We would all communicate about it," Nicolino told MLB.com. "Heaney said the big leagues is a different world. But it's just like any league you move up with. I was told the biggest jump in baseball is high-A to Double-A. I saw that last year. When I first started in Double-A, I was shocked. I left high-A on a good note, and in Double-A, I got myself in trouble."
Urena led the Suns rotation with 121 strikeouts -- which ranked second in the league behind Reds' top prospect Robert Stephenson.
The 23-year-old right-hander started off the spring for the Marlins, hurling a one-hit inning against University of Miami on Tuesday.
Kelsie Heneghan is a contributor to MiLB.com. Follow her on Twitter @Kelsie_Heneghan. This story was not subject to the approval of the National Association of Professional Baseball Leagues or its clubs.
View More