MJ in the Outfield
July 10, 2009 7:49 AM ET
The struggling St. Lucie Mets got a little lift last night as the music of Michael Jackson rocked Tradition Field. With a Mets win and a final score of 16-3, it certainly seemed like something was giving the Mets' bats some extra pop.
Fans were treated to a completely Michael Jackson-themed night as the Mets staff and mascot, Slider, donned white gloves and sunglasses. Anyone wearing a white glove received free admission to the game as did anyone named Michael or Jackson. The game was tipped off by a very special line-up exchange as Mets manager Tim Teufel, Palm Beach Cardinals manager Tom Spencer, and both umpires all exchanged handshakes in white gloves. In addition, the players' usual walk-ups songs to the plate were replaced by the hits of Michael Jackson and superstition is no stranger to baseball, so it would be no surprise if those songs are put on repeat tonight.
The standard in-field contests were replaced or tweaked to follow the Michael Jackson theme. "Mets Trivia" became "MJ Trivia," the "Frozen T-Shirt Contest" became the "Frozen PJ Contest," and musical chairs was played by the "Jackson 5," who fittingly wore afros as they circled the chairs. But perhaps the most entertaining contests were the "King of Pop" soda-chugging contest and the "Moonwalk Mania"-a dance-off on top of the Mets' dugout.
Whether it was the aura of a legend or the coming together of a team, something certainly gave the Mets an extra boost. Overall, the night turned out to be a "thrilling" tribute to one of the world's most celebrated artists.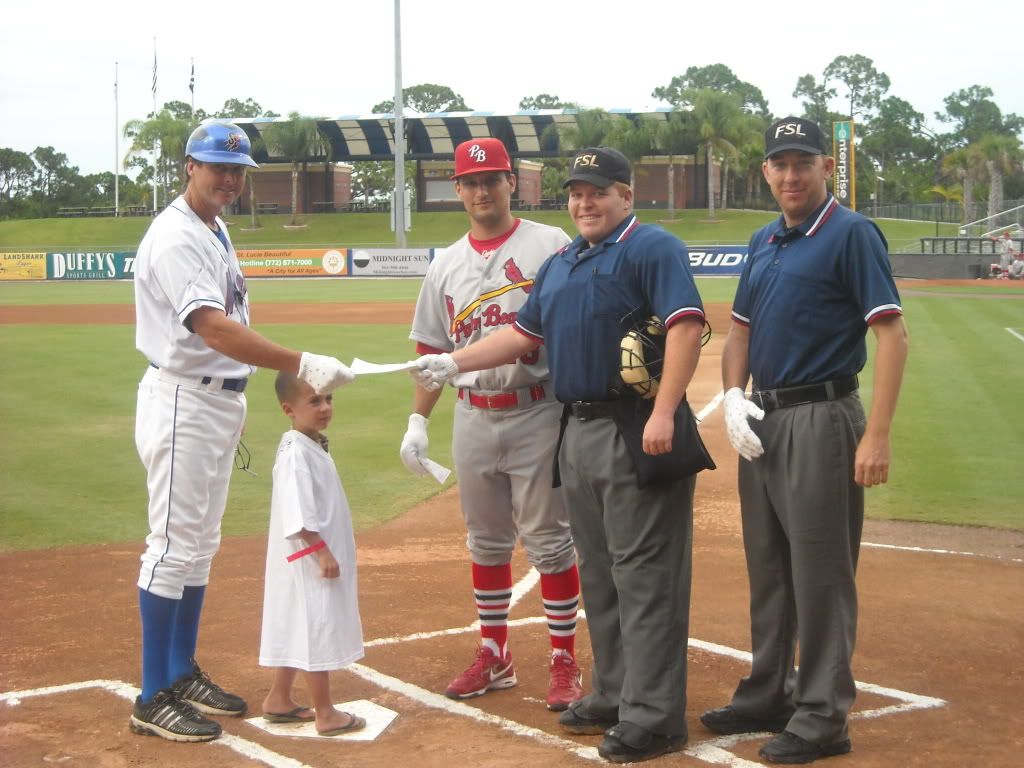 This story was not subject to the approval of the National Association of Professional Baseball Leagues or its clubs.
View More