Molina, Cyclones one-hit Renegades
Mets right-hander fans six in five frames during first game of twinbill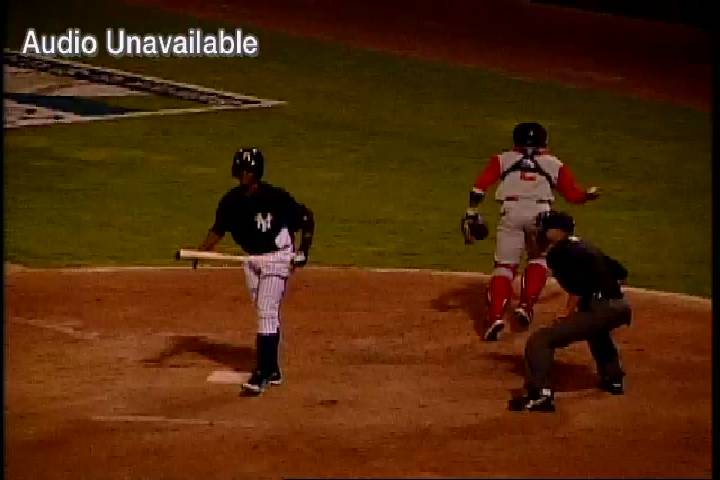 By Sam Dykstra / MiLB.com | July 8, 2014 6:16 PM ET
They started, more or less, as whispers. Even after he put up just a 4.39 ERA with 43 strikeouts in 53 1/3 innings at the Gulf Coast League, they became a little louder. They said, Marcos Molina could be the next big Mets prospect.
Now after four starts -- including a dominant one Tuesday -- in the New York-Penn League, those whispers should grow louder.
Molina allowed only one single and struck out six over five innings Tuesday as Class A Short Season Brooklyn one-hit Hudson Valley in a 3-0, seven-inning win during the first game of a doubleheader.
"He was as good as he's ever been since he started here," said Brooklyn pitching coach Tom Signore. "He had a power sinker and mixed in a pretty good slider, too. People don't realize that he has an outstanding changeup, I don't think. So despite his command not being great -- or as great as it has been -- he was able to get hitters, even late in counts.
"For a 19-year-old pitcher, he's very, very advanced. The stuff really speaks for itself."
The right-hander retired the first five Renegades he faced before issuing a pair of walks in the second. He escaped the Cyclones' only jam by striking out Wilmer Dominguez. He carried the no-hitter into the fifth when Dominguez broke up the feat with a two-out single. Because of his three walks, however, Molina was already coming up on his designated 80-pitch limit, so when he finished the fifth frame with 75 offerings, his day, as good as it was, was done.
"[A no-hitter] wouldn't have mattered," said Signore. "He was coming out anyways. I don't think too many people at MCU Park would have been too happy with us, but we have to take care of our young arms. He was close to the limit, so that was that."
It was just the latest dominant outing for the Dominican Republic native, who also got seven outs on the ground Tuesday compared to only one through the air. He hasn't given up a run in his last 19 innings for the Cyclones -- a three-plus-start stretch dating back to his 2014 debut June 15. He leads the New York-Penn League with a 0.38 ERA and 0.54 WHIP and ranks third with 26 strikeouts in 24 innings.
It'd be easy to get an inflated ego with all those deflated pitching stats (and also inflated ones, in the case of the strikeouts), but Signore swears that hasn't and won't be the case with the pitcher who just may be the next pitcher to climb the Mets prospect rankings.
"He doesn't have anything to him that would make him think that way," said the Cyclones pitching coach. "He'll be the first guy out there running when we get to Williamsport tomorrow. He'll be the first guy getting in his slush run. That's how it's been since he's gotten here, and it won't change. That's just the type of kid he is."
Right-hander Josh Prevost maintained the one-hitter with two perfect frames that included one strikeout. The 6-foot-8 hurler, who went 12-2 with a 1.62 ERA at Seton Hall en route to Big East Pitcher of the Year honors, earned his first save with the performance and has a 1.42 ERA through five appearances (6 1/3 innings) since being taken in the fifth round by the Mets last month.
"He's had to adjust some to coming out of the bullpen, but he's done a good job of it," Signore said. "But at his height, it's really easy for him to throw downhill, and that's helped him transition very, very quickly."
The Renegades, for their part, returned the favor in the second game, two-hitting Brooklyn behind Edgar Gomez and Isaac Gil. The latter moved to 4-0 and maintained a spotless ERA in the 3-0 Hudson Valley win.
Sam Dykstra is a contributor to MiLB.com. This story was not subject to the approval of the National Association of Professional Baseball Leagues or its clubs.
View More