Moncada to debut Monday with Greenville
MLB.com's No. 9 prospect to make full-season debut on MiLB.TV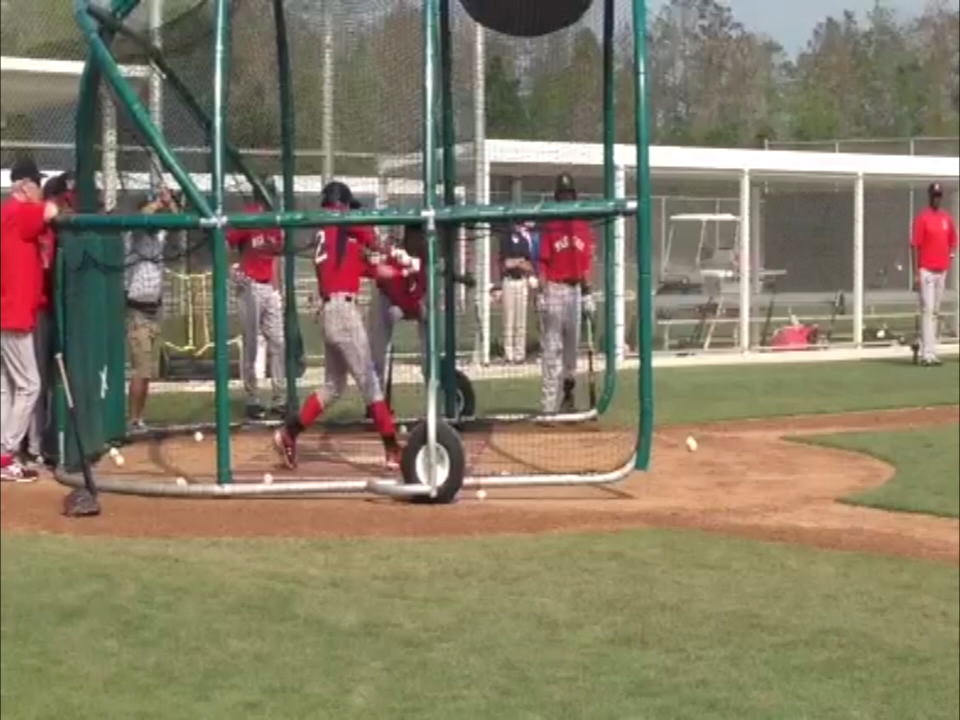 By Jake Seiner / MiLB.com | May 17, 2015 6:00 PM
At last, Red Sox fans can get a look at Boston's $63-million Cuban investment.
Yoan Moncada -- a 19-year-old Cuban who received a record $31.5-million bonus from the Red Sox -- will make his season debut with the Class A Greenville Drive on Monday, the Drive said Sunday afternoon.
Greenville hosts Lexington on Monday at 7:05 p.m. ET. The game can be viewed on MiLB.TV.
MLB.com's No. 9 overall prospect -- for whom Boston paid a 100-percent luxury tax -- was signed during Spring Training and opened the season in extended spring training. The second baseman hasn't played in an official game in more than a year, last suiting up in Cuba's Serie Nacional.
Moncada worked out with Greenville staff and players during Spring Training, so he's already familiar with manager Darren Fenster and company.
"He's just getting comfortable with the routine of everything," Fenster told MiLB.com in March. "I think what everyone has to do and has to keep in mind, this is just a 19-year-old kid who has some incredible tools, but still needs a lot of work just to kind of improve every day, just like every single other guy out here.
"That's what we're trying to get him to understand and get him in the process of working to get better every day."
The Red Sox were impressed by what Moncada showed this spring, but have taken it slow with the infielder to ease his transition to stateside baseball.
"You can already see that he's a professional who uses the whole field when he's hitting," Red Sox director of player development Ben Crockett told MiLB.com. "We've seen him drive the ball really well, but when he's in the cage, it isn't just a home run derby. He hits the ball where it's pitched and, for a young guy, he has a pretty good idea of what to do when he steps into the box already."
Jake Seiner is a contributor to MiLB.com. Follow him on Twitter at @Jake_Seiner. This story was not subject to the approval of the National Association of Professional Baseball Leagues or its clubs.
View More