Nelson stellar out of Sounds' bullpen
Brewers prospect fans seven, secures PCL-best seventh win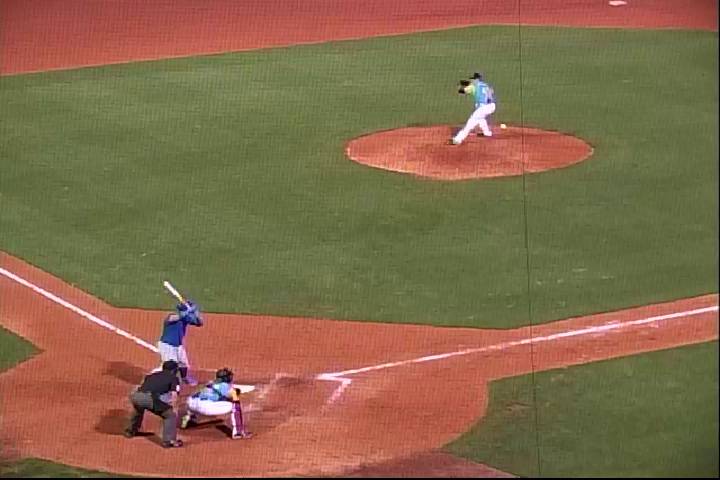 By Josh Jackson / MiLB.com | June 7, 2014 2:52 AM ET
It's been clear for some time that Jimmy Nelson is a highly skilled pitcher. It turns out he's also good at make-believe.
"I pretended the fourth inning was the first inning and I did all the usual pregame stuff I usually do," Nelson said after entering Friday night's game in relief. "I just tried to treat it like a start."
The top Brewers prospect came in from the bullpen after Tom Gorzelanny went 2 1/3 innings in a rehab start and Dustin Molleken recorded the final two outs in the third. Nelson struck out seven and allowed two hits over six innings in Triple-A Nashville's 1-0 win at Memphis.
"All game, I was focused on keeping guys off the bases and if somebody did get on, keeping them from scoring," he said.
Nelson (7-1) shares the Pacific Coast League lead in wins, and the scoreless outing lowered his league-best ERA to 1.51.
He made three relief appearances with Milwaukee last season but hadn't worked out of the bullpen in the Minor Leagues since doing it once in the Class A Midwest League in 2011.
In 2010, after the Brewers drafted him out of the University of Alabama, MLB.com's No. 69 overall prospect worked exclusively in relief in the Pioneer League, although he routinely threw several innings.
"I feel like it's an easy adjustment. It's just one of those things you've got to deal with in the Minor Leagues. Big league guys come all the time and have rehab assignments and they have to get their pitches in," Nelson said. "I had to deal with it in [Class] A, and in Rookie-ball we had tandems, two guys starting on the same day."
The 25-year-old right-hander was perfect his first time through the Redbirds lineup and worked around a leadoff double by Scott Moore in the seventh by inducing a fly ball and notching back-to-back strikeouts.
In the eighth, Memphis' Audry Perez reached on a one-out throwing error by shortstop Hector Gomez and, after a walk, a strikeout and a single, Nelson was working with the bases loaded.
"It's not something you really focus on," he said. "I think that's something everybody here in Nashville does a good job of, blocking out the little distractions like that."
Nelson fanned Moore to end the threat and had no trouble after a four-pitch walk to Luis Mateo with one out in the ninth.
"I tried to guide those four pitches a little bit too much," he said. "After that at-bat, I went back to my same approach."
Nelson threw 88 pitches -- 53 for strikes -- and enjoyed being on the hill for the end of the game.
"It's always fun to throw the last inning or two because you get a good adrenaline boost," he said. "And it's nice to be on the field to finish the game, when everybody comes out of the dugout and gives high-fives. We got the one run and the defense held it tight. It was good win all-around."
The Sounds' lone run came on a fifth-inning homer from Gomez, who also went yard twice on Thursday.
"The ones he hits aren't wall-scrapers, you know it off the bat," Nelson said. "It's fun to see anybody go on a hot streak, especially when he's on your team. Hitting is such a hard thing, the hardest thing in all of sports, so it's good when you see a guy get into a groove."
Gorzelanny gave up a hit and struck out one while throwing 34 pitches. The 31-year-old southpaw is on the mend from off-season shoulder surgery.
Josh Jackson is a contributor to MiLB.com. This story was not subject to the approval of the National Association of Professional Baseball Leagues or its clubs.
View More