Owens proves almost unhittable again
Boston's top prospect takes no-hit bid into eighth inning for Portland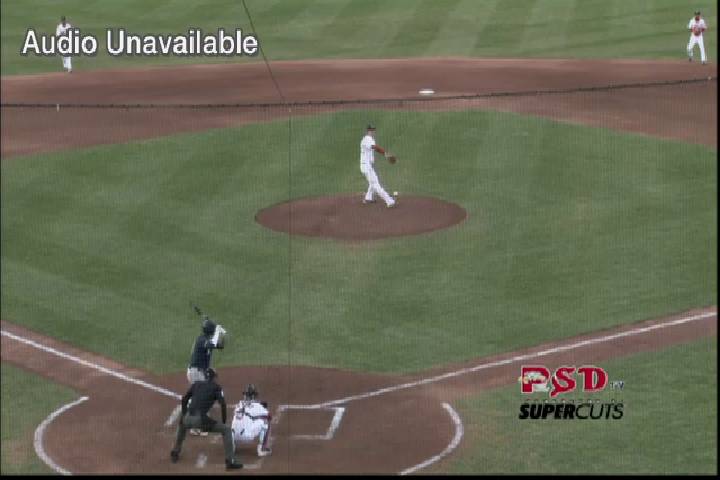 By Robert Emrich / MiLB.com | May 8, 2014 11:28 PM ET
Henry Owens ran into his biggest problems when he tried to get too creative on the mound Thursday. Suffice to say, that didn't happen too often.
The Boston's top prospect bid for his second no-no of the season by taking a no-hitter into the eighth inning as Double-A Portland bested New Hampshire, 8-2.
Owens kept the Fisher Cats out of the hit column until Andy Burns smacked a two-out double that plated a couple of runs. He walked Kevin Nolan and Brian Van Kirk to start the frame, then Jonathan Jones' groundout glanced off the right-hander. After a brief visit from the trainer and another infield groundout, Owens surrendered the two-bagger to Burns.
The 21-year-old exited after the double, finishing with 96 pitches. He struck out six and walked five while tying a career high with 7 2/3 innings pitched.
"He came out and established use and command of the fastball," pitching coach Bob Kipper said. "Usually, most successful starts are a byproduct of doing that. What that did is it got the opposing team geared for his changeup and there were moments when his changeup was exceptional."
The five walks represented a season high for Owens, which Kipper felt was due to the hurler's attempt at doing too much on the mound.
"He fell victim to attempting to overcreate," the former Major Leaguer said. "When you attempt to do too much, want to do too much, you overcreate. Attempt to throw the ball harder than you're capable, oversell a changeup, those are examples of overcreating. Every pitcher in baseball falls into that trap. There isn't a pitcher in this game that's immune to that.
"It's the ability to recognize. He showed an ability to rein himself in when he overcreated. That was a good thing throughout his outing."
In the middle innings Owens (4-2) really set himself apart. The California native tossed 1-2-3 innings in the fourth, fifth and seventh, and he faced one over the minimum in the sixth. In those four innings, MLB.com's No. 28 prospect threw only 35 pitches to 13 batters. Kipper praised the hurler for his ability to get his team back in the dugout quickly.
"Great pitch tempo," Kipper said. "He made quality pitches throughout and I would say by the fourth, fifth, sixth and seventh, the game got fairly easy for him. He was very efficient in getting the team on and off the field."
In Owens' last Eastern League start May 3 against Binghamton, he allowed three runs on six hits over six innings. While on the surface it doesn't sound like a strong outing, Kipper came away impressed with his young charge.
"He had some tough breaks in the second inning where he ended up surrendering two runs," the Sea Dogs pitching coach said. "One was a bad-hop single, one was a broken-bat hit, one was an infield single. What was impressive was the response, which was very professional. He went out there after an unfortunate second inning due to circumstance and dominated the next three innings. I thought he was really good five days ago."
On Opening Day, the native of Huntington Beach, California threw a rain-shortened six-inning no-hitter at Reading.
Miguel Celestino took over for Owens and gave up a hit while recording the final four outs of the game for Portland.
Travis Shaw plated three runs while Heiker Meneses added two RBIs for Portland. Blake Swihart, Boston's No. 3 prospect, scored twice while Mookie Betts singled to extend his on-base streak to 60 games.
Aaron Sanchez, the Blue Jays' top prospect, fell to 1-2 after allowing three runs on two hits over three innings for New Hampshire.
Robert Emrich is a contributor to MiLB.com. Follow him on Twitter @RobertEmrich. This story was not subject to the approval of the National Association of Professional Baseball Leagues or its clubs.
View More