Plawecki plunders at plate in B-Mets' rout
In his first career four-hit game, club's No. 6 prospect drives in four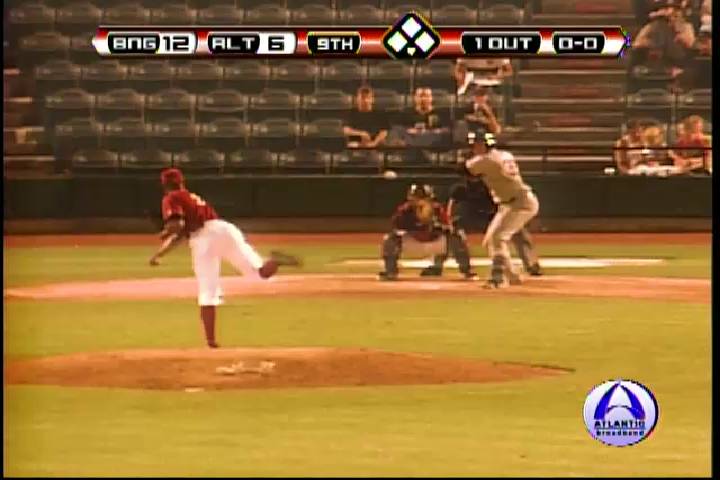 By Robert Emrich / MiLB.com | June 4, 2014 12:38 AM ET
Kevin Plawecki needed the help of a different sport's ball to get back to his hot hitting ways.
The Mets' No. 6 prospect was 4-for-5 with a homer and four RBIs as Double-A Binghamton routed Altoona, 15-6, on Tuesday.
Plawecki, who scored three runs and drew a walk, amassed the first four-hit game of his career. The 23-year-old catcher singled three times and capped his big night with a two-run homer in the ninth inning.
"I'm just trying to get good pitches to hit," he said. "I had a two-game little skid there with no hits and I fell off the plate a little bit for the past two games back in New Britain."
He went hitless May 30 and 31. The solution for Plawecki? Find some time for his favorite hobby.
"I'm pretty big into golf, I find it peaceful," the Indiana native said. "I go to the golf course just about every off day if I can. I had a off day yesterday and didn't play the last game in New Britain, so the two days off did me well and I got my legs back under me a little bit. Got my mind a little bit away from the game and I was ready to come out and play."
Plawecki had put together several three-hit games throughout his career, including three this season.
"It felt good," the Purdue University product said. "Just got some good pitches to hit and they were lucky enough to find some holes for me. One hit a day is nice, let alone four."
After driving in three runs in April, Plawecki has been an RBI machine, plating 32 over his next 27 Eastern League games. His 35 total RBIs have him tied for eighth in the league.
"Guys in front of me are just getting on base," he said. "I've been put in a lot more RBI situations. I missed out on some opportunities. There wasn't a whole lot of them with [Matt] Clark hitting all the home runs in front of me. After that first month, guys have been getting on base and it's just allowing me the opportunity to drive them in."
Overall, Plawecki is batting .335 and has an .892 OPS in 41 games for the Mets.
Cory Vaughn had three hits and drove in three runs while falling a triple shy of the cycle. After starting the season out slowly, Vaughn has eight hits over his last six games, raising his average to .190 for Binghamton.
"He looks a lot more comfortable at the plate," Plawecki said. "I know he's been struggling early on at the dish, but he's been putting really good at-bats together. That's the game, you're going to have some good streaks and you're going to have some low streaks. He's battled really hard through his early struggle. He's turned it around here recently and it's good to see those hits. It's nice to have those hits fall for him."
Darrell Ceciliani homered and drove in three runs while Matt Clark was 4-for-6 with two runs scored as the Mets amassed their first game with 19 or more hits since July 7, 2010 against Altoona.
Tyler Pill (3-5) earned the win after allowing three runs on four hits while striking out six over six innings for Binghamton.
Willy Garcia, the Pirates' No. 11 prospect, tied a career high with five RBIs for the Curve.
Robert Emrich is a contributor to MiLB.com. Follow him on Twitter @RobertEmrich. This story was not subject to the approval of the National Association of Professional Baseball Leagues or its clubs.
View More