Ports' Nunez shows off power potential
A's No. 6 prospect goes 4-for-4, homers twice to continue hot streak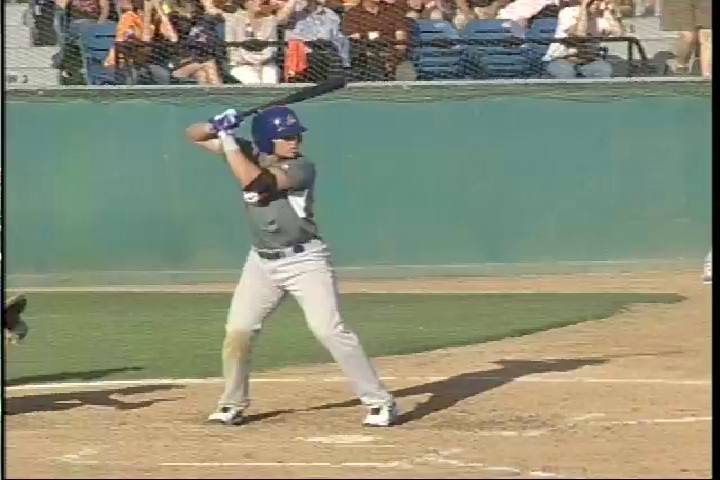 By Sam Dykstra / MiLB.com | June 25, 2014 7:08 PM
When Futures Game rosters were announced Tuesday, the A's had only one prospect on either side -- No. 6 prospect Renato Nunez, who will be playing for the World Team on July 13 at Target Field.
But recent results show Oakland should still be well represented.
Nunez went 4-for-4 with two home runs, three RBIs and a walk Wednesday afternoon to lead Class A Advanced Stockton to its ninth straight win with a 10-2 victory over Lancaster at The Hangar.
The 20-year-old smacked a three-homer inning in the second inning and a solo blast in the ninth. The second homer was perhaps the more impressive of the two, according to his skipper.
"Off the bat, it sounded like a mush ball, like he didn't quite get all of it," said Stockton manager Ryan Christenson. "Now, we're playing in Lancaster, and we know the wind is a factor. But we saw a few with him last year [Class A Beloit] where it was the same thing. When you feel like he hasn't hit it and there's still enough power there to get it out, that's when you know just how powerful this guy is."
It was the first multi-homer game of the season for Nunez, who last went deep twice in a game on July 24, 2013 with Beloit.
The Venezuela native has been on fire at the plate this month. Through 19 games in June, Nunez, who also collected four hits Tuesday against the JetHawks, owns a .400/.488/.771 slash line with five homers, one triple, nine doubles and 16 RBIs. Each of those five homers have come in his last seven games. That's a nice bounceback effort for a slugger who entered the month with a .245/.300/.445 line.
"All these guys go on runs when they're locked in like this," Christenson said. "And when they do, it's because they're putting good swings on mistakes. You're going to get those mistakes. You just have to wait to get them. That's what he's been doing, and he's been doing a lot of damage when he does get a mistake."
For the season, his slash line stands at .285/.351/.530, and he ranks among Cal League leaders in homers (14, tied for fifth) and doubles (20, tied for sixth). In terms of averages, Nunez, who signed for $2.2 million in 2010, has been performing better across the board than he did last season in the Midwest League, where he put up a .258/.301/.423 line with 19 homers and 85 RBIs in 128 games.
The trick will be maintaining Nunez's hot streak beyond June with an eye at improving those numbers even further.
"If you had an answer to that, I think you could make more money than the players themselves," Christenson said. "That's our challenge. We just have to keep him in the frame of mind he's in now because it's just been a joy to watch. Now, we know it's not something that can exactly carry long-term. But we're just trying to get him to perform at a consistent level."
A's No. 5 prospect Matt Olson and second baseman Wade Kirkland also went deep for the Ports.
Sam Dykstra is a contributor to MiLB.com. This story was not subject to the approval of the National Association of Professional Baseball Leagues or its clubs.
View More