Ramirez returns to baseball with Iowa
12-time All-Star will be player-coach with Cubs' Triple-A affiliate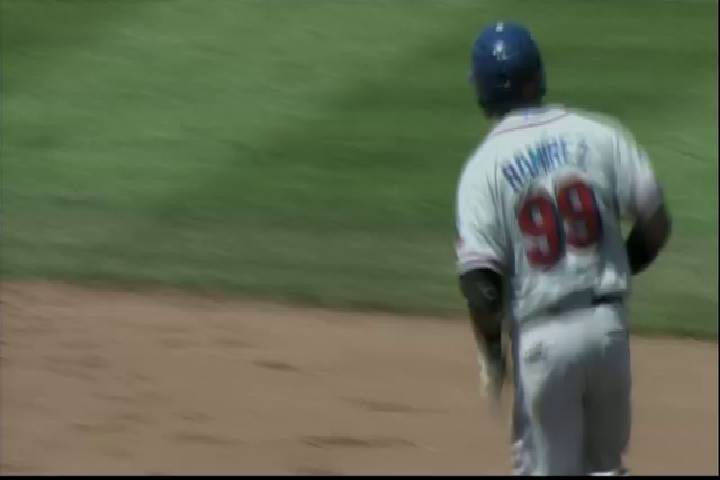 By Sam Dykstra / MiLB.com | May 25, 2014 12:03 PM ET
We've seen Manny Ramirez cover many different roles over the years.
In the last years of the last millennium, he was one of the young stars on a promising Indians club that dominated the American League Central and reached the 1997 World Series. For seven-plus seasons in Boston, he was one of the many iconic players to grace Fenway Park's left field and brought two championships to a city that had thirsted for one for 86 years. In the past few seasons, he's been an aging and flawed slugger trying to get one more shot to play in the Majors. All the while, he flashed a personality that's become known as "Manny being Manny."
Now we'll see him as we've never seen him before.
Manny Ramirez is going to be a coach.
The 41-year-old signed a Minor League contract and will be a player-coach with Triple-A Iowa Cubs, the Chicago Cubs announced Sunday.
While Cubs president of baseball operations Theo Epstein, who worked with Ramirez for seven seasons with the Red Sox, did not immediately define Ramirez's role, he said he envisions the slugger working closely with a young I-Cubs roster that includes top prospects Javier Baez, Arismendy Alcantara and Christian Villanueva and could feature 2013 first-rounder Kris Bryant before long. Ramirez will get limited time in the outfield, but Epstein made clear that his playing future is not in Wrigley Field.
"While Manny is not and will not be a fit on the Cubs' Major League roster, we do think at this stage of his life he's a nice fit as a mentor for some of the young talented hitters we have in the organization," Epstein said in a statement. "Manny will coach full-time and play part-time in a limited role that does not take at-bats away from our prospects. If he shows there is still some magic in his bat, perhaps he will find his way to the Major Leagues and help another team, but that is not why he is here. We are thrilled that he wants to work with our young hitters and make a difference."
This will be Ramirez's third attempted comeback in the Pacific Coast League. He played 17 games with Triple-A Sacramento in 2012 after being suspended 50 games for his second drug policy violation -- he also was suspended in 2009 while with the Dodgers -- and played 30 games with Triple-A Round Rock a season ago after starting his 2013 campaign in Taiwan. He owned a .259/.328/.370 slash line with three homers and 13 RBIs with the Express before being released by the Rangers in August.
The move to the Cubs appears to signify that the right-handed slugger, who collected 2,574 hits and 555 home runs in a 19-season Major League career, can see the writing on the wall. And he indicated as much Sunday.
"I'm at the stage of my life and career where I really want to give something back to the game that I love -- the game that has meant so much to me and done so much for me and my family," Ramirez said. "I know I am nearing the end of my playing days, but I have a lot of knowledge to pass on to the next generation - both what to do and what not to do. The Cubs have some very talented young hitters, and I would love nothing more than to make a positive impact on their careers.
"I am passionate about baseball and about hitting, and I have a lot to offer. While I would love to return to the major leagues, I leave that in God's hands. My focus will be on working with the young hitters, making sure they don't make the same mistakes I made, and helping the team any way I can."
Ramirez will report to extended spring training in Arizona to get into playing shape before joining Iowa at an unspecified date.
Sam Dykstra is a contributor to MiLB.com. This story was not subject to the approval of the National Association of Professional Baseball Leagues or its clubs.
View More