Red Sox lefty Pena suspended 100 games
Portland starter, 23, receives second suspension in 14 months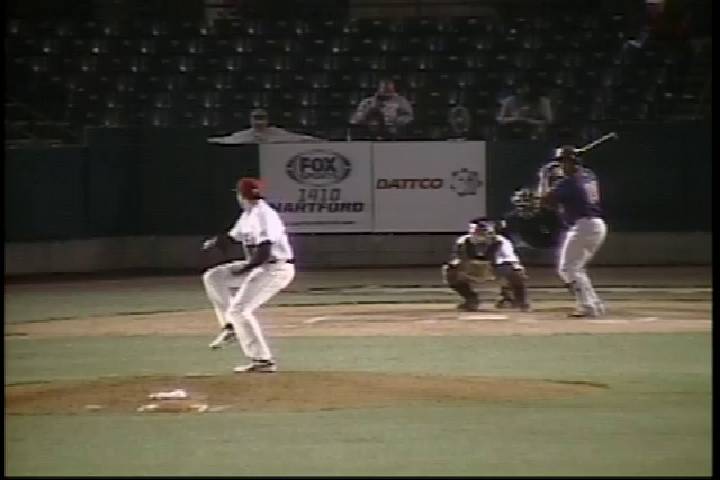 By Danny Wild / MiLB.com | June 16, 2014 5:50 PM ET
Red Sox Minor Leaguer Miguel "Micky" Pena was suspended for 100 games on Monday after testing positive a third time for a banned substance.
The Office of the Commissioner of Baseball said Pena received a 100-game suspension without pay after a third positive test for a drug of abuse in violation of the Minor League Drug Prevention and Treatment Program. The suspension is effective immediately.
Pena, 23, had previously received a 50-game suspension on April 17, 2013, after his second positive test for a drug of abuse. He returned and split the season between two levels, going 7-8 with a 4.29 ERA in 18 starts between Class A Advanced Salem and Double-A Portland.
The southpaw, Boston's sixth-round pick in 2011, will now miss the remainder of the 2014 season with Portland. He's 2-2 with a 6.41 ERA in 60 1/3 innings over 13 Eastern League starts in his first full season at the Double-A level.
Players are typically issued a warning following a first positive test for a drug of abuse and a 50-game suspension for a second offense. A third violation carries a 100-game ban. Substances considered "drugs of abuse" by Major League Baseball include cocaine, marijuana, heroin, LSD, ecstasy and other opiates. Minor Leaguers who test positive for a performance-enhancing substance are subjected to an immediate 50-game suspension.
Pena is the 29th player to be suspended for violating the Minor League drug program and the fifth to receive a 100-game ban in 2014.
Danny Wild is an editor for MiLB.com. Follow his MLBlog column, Minoring in Twitter. This story was not subject to the approval of the National Association of Professional Baseball Leagues or its clubs.
View More