Redbirds' Petrick hurls two-hitter at Sky Sox
Memphis records pair of shutouts to complete doubleheader sweep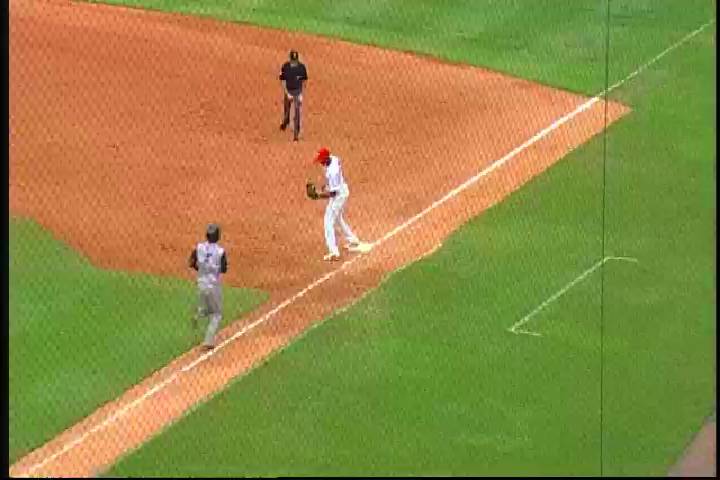 By Tyler Maun / MiLB.com | July 19, 2014 11:59 PM ET
Zach Petrick was cruising to second straight solid start on July 12 when he hit a wall and departed due to cramping in the New Orleans heat. After the Triple-A All-Star break -- and the physical and mental rest that came with it -- he came back with one of his best outings of the year.
The Cardinals' No. 16 prospect turned in his first career complete game, tossing a two-hitter while striking out six Saturday night as Memphis silenced Colorado Springs, 1-0, in the first game of doubleheader.
The Redbirds completed an impressive sweep by blanking the Sky Sox in the nightcap, 2-0.
Petrick and big league veteran Jair Jurrjens breezed through the first three innings, allowing just one combined hit on a single by Colorado Springs' Jackson Williams. Each team turned a double play to erase a leadoff single in the fourth and the Sky Sox and Redbirds had just one at-bat with runners in scoring position.
"I got a nice few days off there for the All-Star Break," Petrick said. "It was good to come out and compete for the first time back in a few days. You never know how it's going to go when you come back after a little break. I was cruising there the first three or four innings, got in a groove with my catcher, Ed Easley."
The game remained scoreless into the sixth. With two outs in the bottom half, 11th-ranked Cardinals prospect Randal Grichuk belted a solo homer to set up Petrick for the win.
"Grichuk came up big," the 24-year-old right-hander said. "I just had to go back out for the seventh. I haven't closed a game in a long time, so it felt good to get out there in front of the fans and get up for that last inning."
Petrick finished on a strong note, freezing Ben Paulsen and Matt McBride on called third strikes and retiring on Angelys Nina on a groundout to end it.
"I was throwing quality strikes through the zone," said Petrick, who needed only 76 pitches to complete seven innings. "That's what I've tried to do my whole career is throw my fastball on the outer part of the plate, catch a little bit of the plate down in the zone. You get into a groove a little bit. I started to get a feel for my fastball and my off-speed early in the game. I just battled, tried to go right at them and try to get as many ground balls as I could.
"I only threw in the 70s with my pitch count, so it felt like I was barely out there; I definitely could've gone more. I felt like I wanted to go more, but at least when you get seven innings in, that's a great feeling."
Jurrjens (0-1) also went the distance in his Colorado Springs debut, allowing a run on four hits while recording one strikeout. He did not issue a walk.
While Petrick was savoring his outing, teammate Boone Whiting turned in a nearly identical effort in the nightcap.
A 24-year-old right-hander, Whiting (3-6) pitched another two-hitter for his first career shutout and second complete game. He walked one batters and struck out three in the 2-0 win.
"Boone, he's been having great starts all year," Petrick said. "It's good to see him go back out there and do the same thing against a team that I just got to do that against. You never know how a team's going to come back out after that first game, and he shut them down.
"I told him after the game, 'Thanks. That's one of my best starts all season. Thanks for doing me one better.'"
Xavier Scruggs was Memphis' offensive hero in Game 2, belting a two-run homer in the third inning.
Sky Sox starter Pedro Hernandez (6-5) made it four complete games in the doubleheader, yielding two runs on five hits and two walks with four strikeouts over six innings.
Tyler Maun is a contributor to MiLB.com. Follow him on Twitter @TylerMaun. This story was not subject to the approval of the National Association of Professional Baseball Leagues or its clubs.
View More