Reds Prospect Primer: Stephenson soaring
Team's top prospect could pitch himself to the Majors this season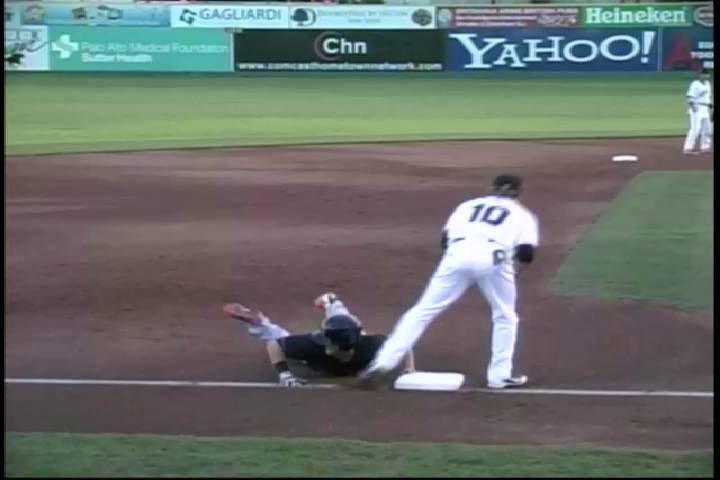 By Robert Emrich / MiLB.com | March 28, 2014 10:00 AM ET
Some players are on the verge of stardom, others are entering a crucial phase of their development and still others are getting their first tastes of full-season ball. With the 2014 season approaching, MiLB.com takes a look at the most intriguing prospects from each MLB organization.
Stephenson took a significant step forward in 2013, pitching at three levels and ending the season at Double-A Pensacola. For the year, he was 7-7 with a 2.99 ERA in 22 starts. With a fastball that reaches the upper-90s and a curveball that grades out at a 70, the 21-year-old right-hander racked up 136 strikeouts while limiting Minor League batters to a .217 average. MLB.com's No. 19 prospect put up a respectable 1.11 WHIP as well, showing that he's no wild horse either.
In fact, command might be where he made his biggest strides. Stephenson issued 35 walks in 2013, 13 of which came in four Double-A starts for the Blue Wahoos. His walks-per-nine-innings rate dropped from 3.2 in 2012 to 2.8 last year, all the while pitching at higher levels and throwing more innings.
A strong second half has put the Florida native on the map. After posting a .665 OPS prior to the All-Star break, Waldrop seemingly figured out the California League, batting .298 with 11 homers and an .871 OPS. For the season, the 22-year-old slugged 21 homers and swiped 20 bases while collecting 32 doubles.
"Kyle Waldrop really had a strong second half," said Reds director of player development Jeff Graupe. "He made a few mechanical adjustments, improved his approach and really finished the year strong. We're really excited about how he was able to perform in the second half of the season."
This year will provide the stage for Waldrop to prove that his success was more than just a California League-induced haze as the former high school football player will likely begin the season at Double-A Pensacola. In his favor is the fact that his OPS has remained extremely consistent over the last three years -- .776, .777, .776.
A second-round pick in the 2011 Draft, Rosa struggled again in his repeat season with Billings in 2013, though there were positive signs. The 20-year-old drew 25 walks, which was nearly three times as many as he had drawn over the course of his career. An infielder-turned-outfielder, Rosa slugged six homers and batted .211 over a career-high 53 games for the Mustangs.
"I would say 2014 is an important year for Gabriel Rosa," said Graupe. "Gabby had some health setbacks in 2012, learned a new position in 2013, put in a lot of good work, worked on his offensive approach, and I'm excited if all his hard work translates to the results expected of him in 2014."
More to keep an eye on: Acquired from the D-backs over the winter, left-hander David Holmberg could find himself in the Majors this season if one of the Reds' starters goes down with an injury. The hurler was fourth in the Southern League with a 2.76 ERA over 26 Southern League starts while maintaining a 1.19 WHIP for Mobile. ... Jesse Winker is coming off a big year in Dayton, surprising some by slugging 16 homers. The 20-year-old outfielder also drew 63 walks while batting .281 to earn Reds Minor League Hitter of the Year honors. ... Ben Lively might have gone 0-4, but it was through little fault of his own. The 2013 fourth-round pick owned a sparkling 0.88 ERA in 13 starts between Billings and Daytona, limiting hitters to a .161 batting average. Lively utilized a four-pitch mix to record 56 strikeouts while walking 13 batters over 41 innings.
Robert Emrich is a contributor to MiLB.com. Follow him on Twitter @RobertEmrich. This story was not subject to the approval of the National Association of Professional Baseball Leagues or its clubs.
View More