River Cats' Buschmann silences Sounds
A's right-hander tosses first career shutout on old stomping grounds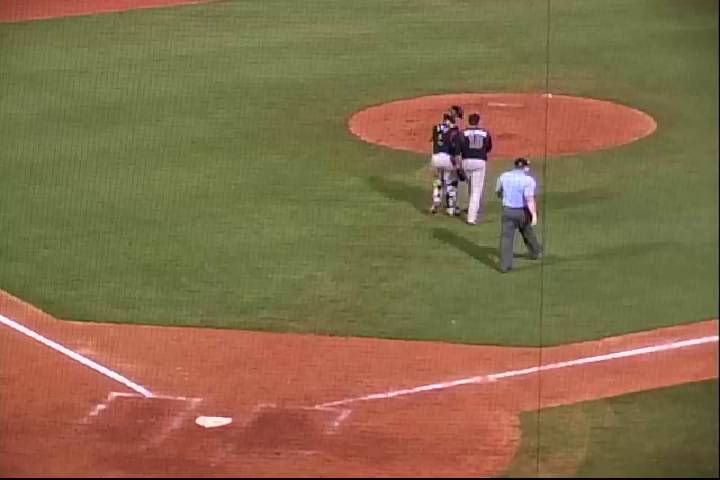 By Kelsie Heneghan / MiLB.com | August 27, 2014 1:09 AM ET
In front of the reigning College World Series champions, Vanderbilt product Matt Buschmann carved out his own place in the spotlight Tuesday with his sinker.
The A's right-hander delivered his first career complete-game shutout on the night his Commodores were recognized for their title run in the Triple-A River Cats' 2-0 blanking of the Sounds in Nashville.
"It was just one of those things where I happened to be in Nashville on the night Vanderbilt baseball was honored. … It was one of those cool things where I knew a lot of people here," Buschmann said. "Especially after following the team last year, I knew the names."
He might have been happiest to see his wife, Sara Walsh -- a fellow Vanderbilt product and current ESPN anchor -- and National Coach of the Year Tim Corbin, Buschmann's mentor during his years with the Commodores.
On night @VandyBaseball honored, #vu shuts it down. Complete game shutout, 10k's. Congrats @Busch26 @TimCorbin pic.twitter.com/Bjdm5sY586

- Sara Walsh (@Sara_Walsh) August 27, 2014
Buschmann (9-6) scattered three hits while striking out a season-high 10 without issuing a walk in his fourth career complete game.
"It felt great. The last one was in [2012], I think," the 6-foot-3 2006 Draft pick said of his last time going the distance. "It was special all around because of the people there."
Buschmann said he found particular success Tuesday with his sinker. He also gave a lot of credit to Sacramento's defense, particularly shortstop Tyler Ladendorf, who took away a hit from Irving Falu in the third inning.
"It was one of the best plays I've ever seen by a shortstop," he said.
Ladendorf also drove in the game's only runs with a single in the third that scored Ryan Ortiz and A's No. 17 prospect Billy Burns as Buschmann won his second straight start.
In his sixth stint with a Triple-A team, the Missouri native is ending the year on a high note. He has held Pacific Coast League foes to five runs on 19 hits over his last four outings.
"As a pitcher, you get in a rhythm every once in a while and it's one of those things where I'm feeling confident," he said. "I've been playing eight years, but definitely at this point I feel like I can pitch at that next level."
Kelsie Heneghan is a contributor to MiLB.com. Follow her on Twitter @Kelsie_Heneghan. This story was not subject to the approval of the National Association of Professional Baseball Leagues or its clubs.
View More