Royals Prospect Primer: Zimmer ready to roll
Right-hander has the stuff to join Ventura in the Kansas City rotation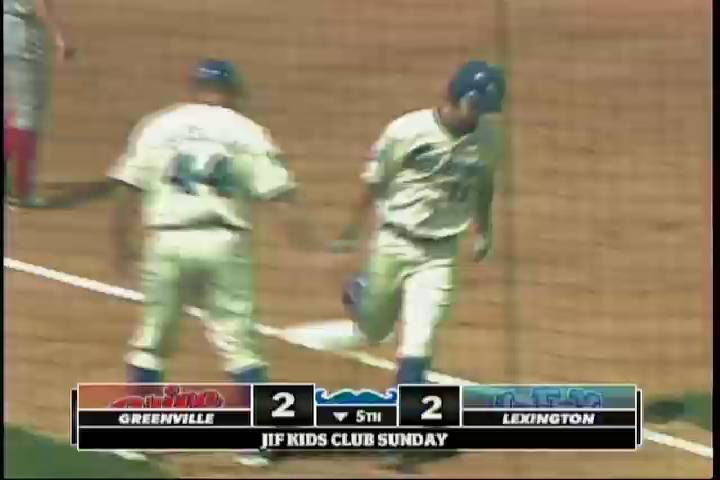 By John Parker / MiLB.com | March 29, 2014 11:00 AM ET
Some players are on the verge of stardom, others are entering a crucial phase of their development and still others are getting their first tastes of full-season ball. With the 2014 season approaching, MiLB.com takes a look at the most intriguing prospects from each MLB organization.
The Royals have had their issues over the years with developing home-grown pitching talent, but between Zimmer and flamethrower Yordano Ventura, they seem poised to break through.
The fifth overall pick out of the University of San Francisco in the 2012 Draft, Zimmer had his first full season cut short by biceps tendinitis in mid-August last summer. Now fully recovered, Zimmer was, at 22, the youngest player in Kansas City's Major League camp this spring.
Zimmer struggled at times early last season with Class A Advanced Wilmington -- he lost his first six decisions -- but bounced back with several strong outings before a promotion to Northwest Arkansas, where he was lights-out in four Double-A starts (18 2/3 IP, 27 K, .162 BAA).
"He's going to be able to strike guys out," said J.J. Picollo, the Royals' assistant general manager of scouting and player development. "He's got two breaking balls, the slider and the curveball, and I don't know that one's better than the other but they're both swing-and-miss pitches. So his strikeout totals, as long as he's able to get ahead of hitters, are going to be high. The command will continue to get better."
A former third baseman who only began pitching in college, Zimmer is still learning his craft. He doesn't throw quite as hard as Ventura -- who does? -- but with a mid-90s fastball, a curve and slider that could both become plus pitches and a changeup with average potential, he has stuff. He'll likely start the season back at Double-A, but if all goes well could debut with the Royals later this summer.
Mondesi, son of the 1994 National League Rookie of the Year of the same name, was inconsistent in his first full professional season last year -- understandably, as he didn't turn 18 until late July and the average South Atlantic League player was 21.6. Nevertheless, he had some notable highs -- in late May, he homered twice in one game, then hit for the cycle in the next -- and displayed tools to make scouts drool.
The switch-hitting shortstop showed glimpses of power with the Legends last year (seven homers) along with good speed (24 stolen bases in 34 attempts) and an arm that lives up to his name.
"His instincts for a 17-year-old are incredible," said Lexington manager Brian Buchanan last year. "He's smooth around shortstop. He can make plays on his backhand or forehand. He can do it all."
It's a long way from the Sally League to the Majors, but given Mondesi's sheer talent and the aggressiveness with which the Royals have promoted him, he could conceivably reach Kansas City before turning 20. His next step will likely be with Wilmington in the Carolina League.
The Royals' selection of Starling with the fifth overall pick in the 2011 Draft was bound to create hype. A three-sport star in high school in Gardner, Kan. -- 35 miles from Kauffman Stadium -- Starling turned down a chance to play football at Nebraska to sign with the Royals for .5 million. The results at the plate thus far, however, have not been particularly promising.
Starling didn't make his pro debut until summer 2012, when he hit .275/.371/.485 for Rookie-level Burlington in the Appalachian League, but struck out in over 30 percent of his plate appearances. Last year his strikeout rate dropped to 26 percent, but he hit just .241/.329/.398 with Class A Lexington. Starling turned 21 last August, which is still young, if not particularly young for his Minor League level. Mondesi, his teammate with the Legends last season, is three years younger.
Because of his overall athletic prowess, Starling didn't concentrate exclusively on baseball until he was drafted and has only 730 plate appearances as a pro. Kansas City general manager Dayton Moore has downplayed Starling's offensive struggles, pointing out that Torii Hunter spent six years in the Minors and suggesting that Starling needed another 800 to 1,000 at-bats before the Royals could get a feel for his timeline.
Though Starling's defense in center field is ready for the Majors (he won the Frank White Award as the organization's defensive player of the year), 2014 will be a key season -- likely in the Carolina League -- for his offensive development.
More to keep an eye on: To keep an eye on RHP Yordano Ventura, you'll have to follow the Royals, who have named Ventura their No. 3 starter. He hit 102 mph during one Spring Training appearance. ... Sean Manaea was a supplemental first-round pick last June, but did not pitch in 2013 after undergoing hip surgery. The left-hander will likely make his pro debut with Wilmington. ... Third baseman Cheslor Cuthbert has one of the best arms in the organization, but has yet to find his offensive game. The 21-year-old Nicaraguan owns a career .249/.316/.370 line over four Minor League seasons.
John Parker is an editor for MiLB.com. This story was not subject to the approval of the National Association of Professional Baseball Leagues or its clubs.
View More