Volcanoes' Kirby named Northwest League MVP
AquaSox righty Torres selected top pitcher, C's Miller top manager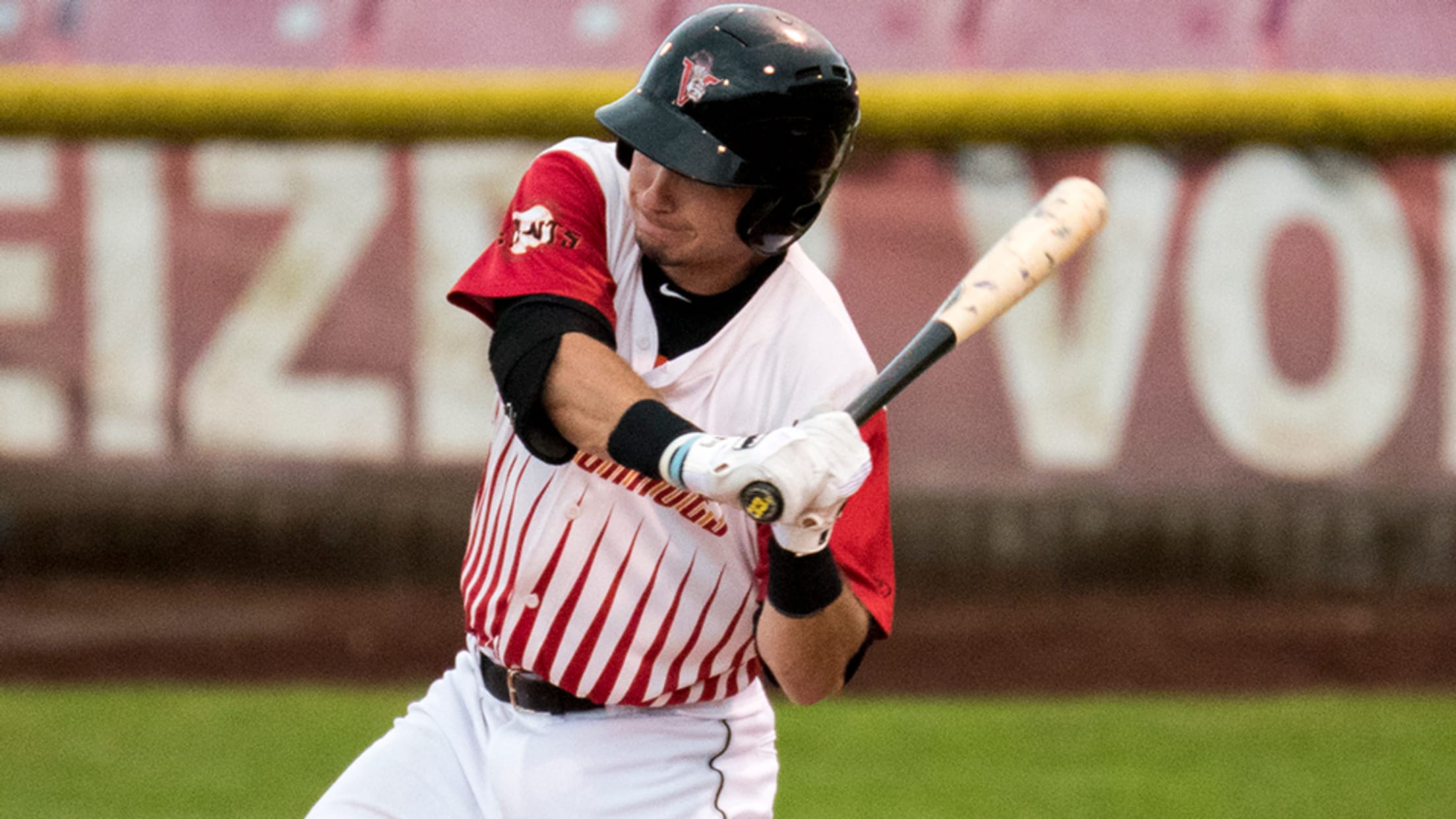 Returning to the Northwest League after 53 games in 2016, Ryan Kirby logged 115 total bases in 73 contests. (Jared Ravich/MiLB.com)
Ryan Kirby spent the summer giving the Northwest League moments to remember him by. On Saturday, he got something back. The Salem-Keizer first baseman was named MVP as the circuit announced its end-of-season All-Stars. Everett right-hander Andres Torres was tabbed Pitcher of the Year, while Vancouver's Rich Miller garnered Manager of
Ryan Kirby spent the summer giving the Northwest League moments to remember him by. On Saturday, he got something back.
The Salem-Keizer first baseman was named MVP as the circuit announced its end-of-season All-Stars. Everett right-hander Andres Torres was tabbed Pitcher of the Year, while Vancouver's Rich Miller garnered Manager of the Year honors.
Kirby, a 12th-round pick of the Giants in last year's Draft, batted .285/.368/.431 with eight homers, 15 doubles, a league-leading 64 RBIs and 10 steals for the Volcanoes. He was a midseason All-Star and was selected as Player of the Week on July 9. On July 6 against Everett, he went 5-for-5 with five RBIs.
"I'm just going to roll with it, use that confidence I got today and try to do the same thing tomorrow," he said that night. "It's the same thing every day. I'm not really going to change. I'm just going to go with my same approach and see what happens."
Torres was 7-2 with a 3.65 ERA in 15 starts for the AquaSox, striking out 64 and walking 22 over 74 innings.
Miller's Canadians went 21-17 to grab the first-half North Division title and, at 20-16, are one behind first-place Spokane with two to play in the second half.
The honors and All-Star selections were decided via votes from league managers and front offices.
"With so many deserving candidates this season, it was difficult for all parties to pick the best of the best in 2017," Northwest League president Mike Ellis said in a statement. "The votes were tallied and those who emerged on the Year-End All-Star Team should take pride in such a prestigious honor."

2017 Northwest League Postseason All-Star Team
* Most Valuable Player and Rookie of the Year
† Most Valuable Pitcher

Josh Jackson is a contributor to MiLB.com. Follow and interact with him on Twitter, @JoshJacksonMiLB.