Beede, Arroyo ticketed for Giants camp
San Francisco's top two prospects coming off good years in Double-A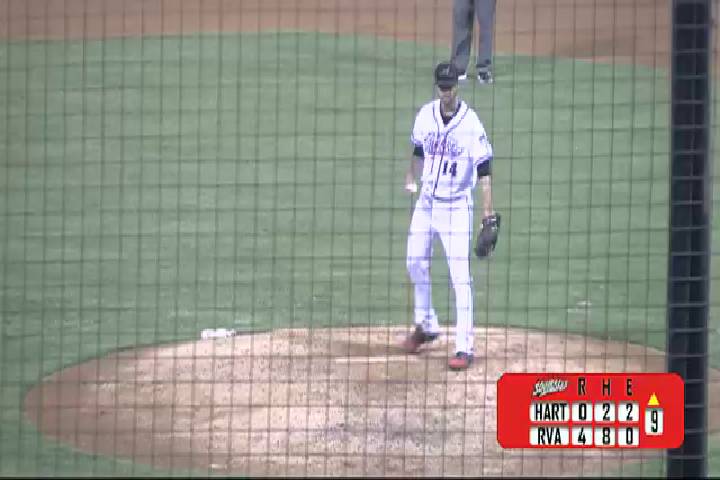 By Tyler Maun / MiLB.com | February 1, 2017 8:25 PM ET
The "even-year magic" of three World Series titles is behind them, but fresh off a playoff appearance in 2016, the San Francisco Giants are getting ready to mount another championship pursuit. When they get started later this month, their top two prospects will join them.
Right-handed pitcher Tyler Beede and infielder Christian Arroyo are among the invitees to Major League Spring Training in Scottsdale, Arizona, the team said Wednesday.
Beede, San Francisco's top prospect and MLB.com's 88th overall, posted a breakout showing in his return to the Double-A level in 2016. After going 3-8 with a 5.23 ERA in 13 starts for the Flying Squirrels in 2015, Beede rebounded with an 8-7 record and a 2.81 ERA in 24 starts last year. The Vanderbilt product fanned 135 batters in 147 1/3 innings and was tabbed an MiLB.com Organization All-Star.
"He has plus-plus stuff," Giants director of player development Shane Turner told MiLB.com in December. "His fastball is a great pitch, being able to pitch in with it, go away, he can elevate with it when he needs to and he can cut it in on left-handers. His stuff, we were never worried about.
"The sky is the limit with this kid. He's going to find a way into the big leagues sooner than later."
Arroyo, the Giants' No. 2 prospect and No. 89 overall, is coming off his first season in Double-A. With Richmond, the 2013 first-round pick batted .274/.316/.373 while beginning the season at age 20. He also saw action at second base and third in addition to his natural position at shortstop, something that drew praise from the Giants' player development staff.
"He's a baseball player -- that's the biggest compliment I can give him," Turner said. "He took it as a challenge and accepted the challenge, and he was as good as he could be at all three."
Giants pitchers and catchers are slated to report to Spring Training on Feb. 13.
Tyler Maun is a contributor to MiLB.com. Follow him on Twitter @TylerMaun. This story was not subject to the approval of the National Association of Professional Baseball Leagues or its clubs.
View More