Smokies' Edwards back in early-season form
Cubs' No. 7 prospect delivers six innings for first time since April 20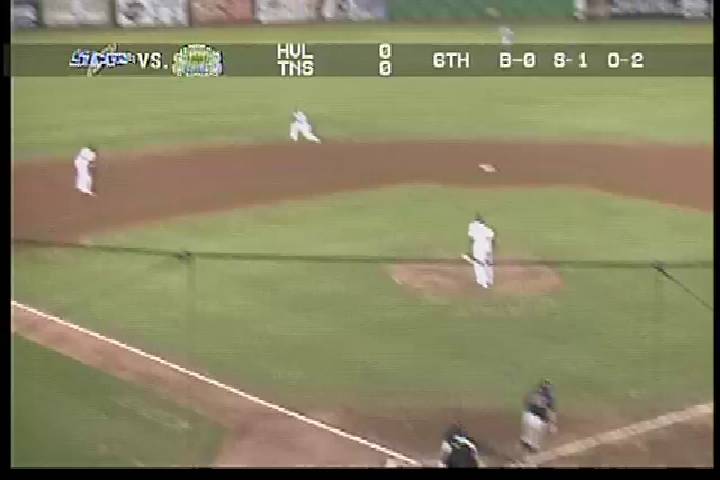 By Robert Emrich / MiLB.com | August 15, 2014 12:36 AM ET
C.J. Edwards lost a lot of time this season, but he's trying to make up for it quickly.
The Cubs' No. 7 prospect gave up four hits over six innings as Double-A Tennessee went on to defeat Huntsville, 1-0, on Thursday.
Edwards, who did not figure into the decision, struck out one and walked one. The 22-year-old right-hander recorded nine ground-ball outs and was helped out by two double plays behind him.
"I was very confident going into this game," Edwards said. "I went into it with control of all my pitches and throwing them with confidence and conviction. I felt real good about tonight's game."
The South Carolina native missed almost three months with a shoulder injury, finally returning to the Southern League on July 23. Thursday marked the first time since April 20 that Edwards worked six innings.
"It was tough, but it's part of the game," he said of his time on the disabled list. "My first two starts back, I felt behind, but I'm catching up quickly. Now I'm starting to get my confidence back up.
"It felt great [to go six innings]. It felt good to just go out there for that sixth time."
With less than three weeks remaining in the regular season, Edwards is just looking to go out and compete.
"I just want to finish strong," MLB.com's No. 59 prospect said. "I'm not going to put too much pressure on myself. If I finish strong, I'll be satisfied."
A night after hitting a walk-off double, Albert Almora, the Cubs' No. 5 prospect, scored the winning run on Dustin Geiger's single in the bottom of the ninth inning.
"It's great, he makes plays and comes to the part ready to play," Edwards said of the center fielder.
Frank Batista tossed a perfect ninth to improve to 4-0 for the Smokies.
Stars starter Jed Bradley scattered six hits and struck out four over seven scoreless innings, but did not figure into the decision.
Robert Emrich is a contributor to MiLB.com. Follow him on Twitter @RobertEmrich. This story was not subject to the approval of the National Association of Professional Baseball Leagues or its clubs.
View More