The Show Before the Show: Episode 162
Yanks' Bollinger discusses long international road to Majors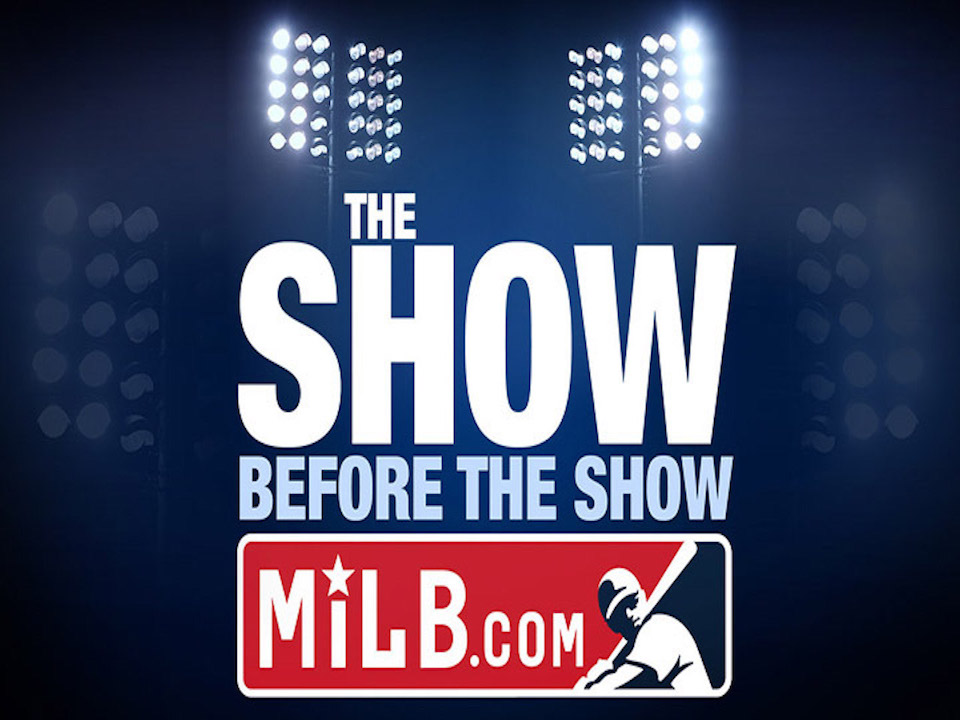 By MiLB.com Staff | May 31, 2018 1:05 PM
Recommended reading
Three Strikes (1:20)
The Major League Baseball First-Year Player Draft begins next Monday with some impressive new talent set to enter affiliated baseball. Tyler and Sam offer a preview of some of the names they expect to be called early.
While the Draft is on the brain, the guys go back to the 2017 edition and discuss prospects who have improved their stocks after one year in the Minors.
With May coming to a close Thursday, Tyler and Sam make their picks for the Prospects of the Month. (Hint: nobody should be surprised by either selection.)
Ryan Bollinger interview (26:25)
The Yankees called up left-hander Ryan Bollinger as an emergency arm in the bullpen on May 23 and sent back him down the next day. The path to that cup of coffee is one of the most far-fetched in baseball. Bollinger talks to Tyler and Sam about going from being a failed hitter to an independent-league pitcher to even appearances in leagues in Austrailia and Germany before he signed with the Yankees last offseason.
Ben's Biz Banter (42:49)
MiLB.com's Benjamin Hill discusses his story about Class A Delmarva's

Pedro Florimon

Fan Club as well as Amarillo's Name the Team contest and his recent set in the Topps Pro Debut card series.
Wrapping up (1:00:35)
Listen to The Show Before the Show Podcast. This story was not subject to the approval of the National Association of Professional Baseball Leagues or its clubs.
View More