The Show Before the Show: Episode 36
Sam, Tyler talk Hot Stove moves; Ben interviews Inland Empire GM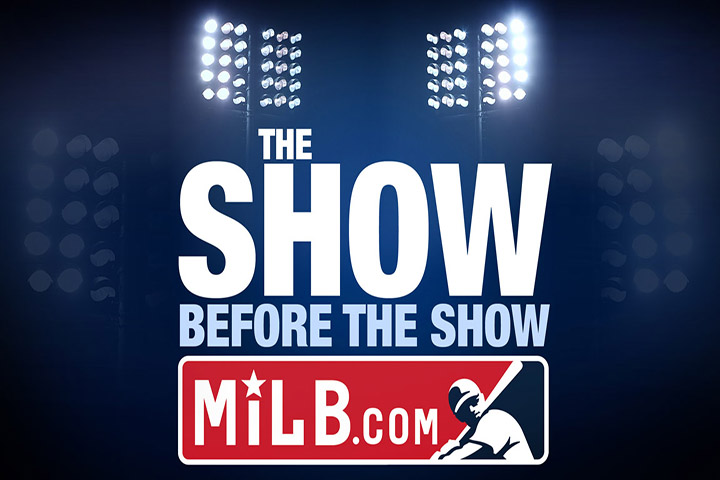 By MiLB.com | December 11, 2015 11:46 AM
Check out the latest episode of The Show Before the Show, MiLB.com's official podcast. A segment rundown is listed below, in case you want to skip to a particular section. Like the podcast? Subscribe, rate and review The Show Before the Show on iTunes. Send your questions and feedback to podcast@milb.com. You can follow hosts Tyler Maun (@TylerMaun) and Sam Dykstra (@SamDykstraMiLB) on Twitter.
Listen to The Show Before the Show Podcast »
Episode 36:
Three Strikes (1:48)
As you probably know by now, the D-backs and Braves made a massive trade at this week's Winter Meetings with right-hander Shelby Miller heading to Arizona for 2015 top pick Dansby Swanson, No. 61 overall prospect Aaron Blair and Major League outfielder Ender Inciarte. Sam discussed his breakdown of the deal while Tyler pointed out what this means in terms of the ways the D-backs value their first-round picks.
The Rule 5 Draft was held Thursday, and, as a result, 16 players will now have a chance to stick with a Major League club for the duration of the 2016 season. The guys discuss their most interesting points from this year's draft, including the Padres' decision to take four players.
At least compared to the Miller deal, the Phillies-Astros swap surrounding closer Ken Giles feels minor. But it's certainly worth dissecting, given the involvement of No. 8 Astros prospect Derek Fisher, and that's exactly what the guys do in Strike Three.
Ben's Biz Banter (26:53)
Joe Hudson interview (41:00)
While at the Winter Meetings, Ben talked to Inland Empire general manager Joe Hudson about how the club reacted to the horrific shootings in nearby San Bernardino and what it's doing to help the community heal. (You can help by visiting the 66ers' website and purchasing an SB Strong T-Shirt with the proceeds going to the SB United Relief Fund.)
Wrapping up (52:15)
Listen to The Show Before the Show Podcast. This story was not subject to the approval of the National Association of Professional Baseball Leagues or its clubs.
View More