The Show Before the Show: Episode 40
Prospect Jagielo, player development director Graupe discuss Reds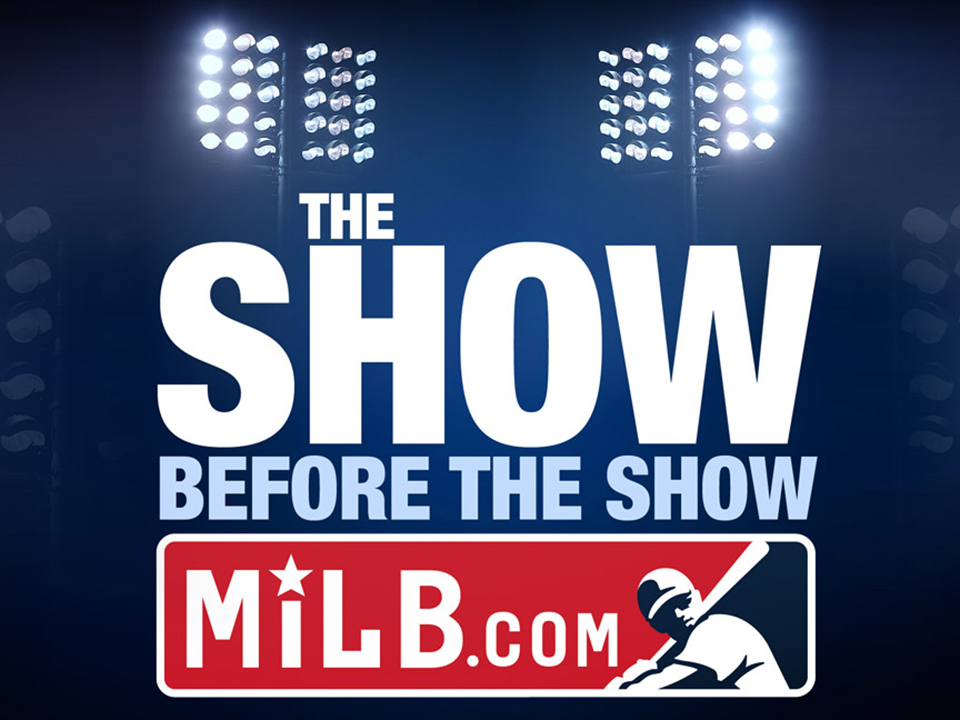 By MiLB.com | January 8, 2016 11:45 AM
Check out the latest episode of The Show Before the Show, MiLB.com's official podcast. A segment rundown is listed below, in case you want to skip to a particular section. Like the podcast? Subscribe, rate and review The Show Before the Show on iTunes. Send your questions and feedback to podcast@milb.com. You can follow hosts Tyler Maun (@TylerMaun) and Sam Dykstra (@SamDykstraMiLB) on Twitter.
Listen to The Show Before the Show Podcast »
Episode 40:
Three Strikes (2:10)
Because this is a baseball podcast after all, Tyler and Sam start the latest episode by talking about their favorite memories of Hall of Fame inductees Ken Griffey Jr. and Mike Piazza. Griffey and Piazza discussed their memories of the Minor Leagues at a press conference Thursday in New York, and Sam wrote about that here.
The guys move on to Minor League news to discuss the trade that went down over the holiday break in which the Yankees acquired closer Aroldis Chapman from the Reds for four prospects, including third baseman Eric Jagielo and right-handed pitcher Rookie Davis.
Our cohosts close out the opening segment with a talk about Josh Jackson's piece about Minor League free agency and what fans should know about the process that affects many of the players they see on the field.
Jeff Graupe interview (24:04)
Reds director of player development Jeff Graupe talked to Sam in the midst of a rebuilding offseason for Cincinnati about what the organization's latest trades mean for the farm system, what the Reds see in Jose Peraza and what top prospects Jesse Winker and Robert Stephenson need to do to bust through in 2016.
Eric Jagielo interview (36:37)
As one of the key acquisitions in the Chapman deal, Jagielo joins the show to talk about how he heard about the trade, how it'll help to have so many Yankees prospects coming over to the Reds system and how he's moved past an injury-riddled 2015 season.
Ben's Biz Banter (45:50)
MiLB.com's Benjamin Hill joins for his weekly podcast segment to discuss the Hartford Yard Goats' stadium troubles, how the West Michigan Whitecaps have survived in a privately funded stadium and, in the spirit of National Bobblehead Day, his favorite three Minor League bobbleheads.
Wrapping up (1:01:30)
Listen to The Show Before the Show Podcast. This story was not subject to the approval of the National Association of Professional Baseball Leagues or its clubs.
View More