The Show Before the Show: Episode 59
Blue Jays prospect Pentecost talks shoulder surgeries, comeback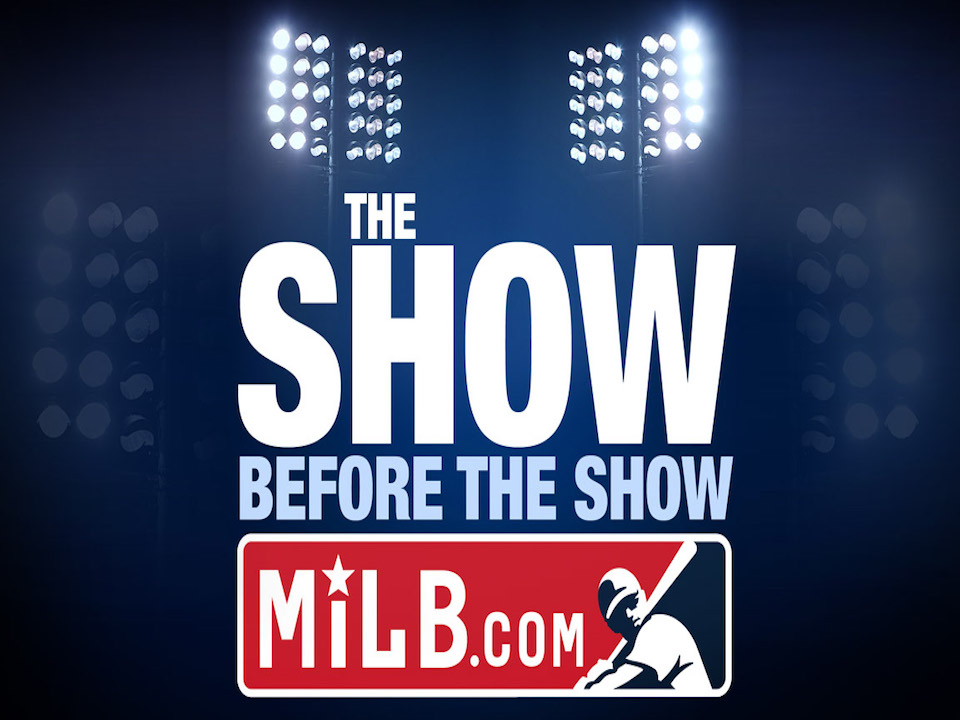 By MiLB.com | May 19, 2016 1:30 PM
Check out the latest episode of The Show Before the Show, MiLB.com's official podcast. A segment rundown is listed below, in case you want to skip to a particular section. Like the podcast? Subscribe, rate and review The Show Before the Show on iTunes. Send your questions and feedback to podcast@milb.com. You can follow hosts Tyler Maun (@TylerMaun) and Sam Dykstra (@SamDykstraMiLB) on Twitter.
Listen to The Show Before the Show Podcast »
Episode 59:
Three Strikes (2:10)
Tyler and Sam start the opening segment by talking about which farm systems are off to the hottest starts to the 2016 season. Sam broke down the top 10 systems according to winning percentage for the site on Wednesday.
Big things happening in Texas as Astros prospects Tony Kemp and Colin Moran and Rangers right-hander/2004 first overall pick Matt Bush were called up for their Major League debuts in the last week. Which of the three should make the biggest impact on the game's biggest stage?
The Mariners made news recently by announcing that No. 2 prospect Edwin Diaz would move to the bullpen. The guys discuss which other pitching prospects could make similar moves from the rotation to relief.
Max Pentecost interview (22:22)
Blue Jays No. 7 prospect and 2014 first-round pick Max Pentecost missed the entire 2015 season after undergoing a pair of shoulder surgeries. He just returned to Class A Lansing this past week and has gone 9-for-20 (.450) with a homer and three RBIs in his first five games. Pentecost joined the podcast to talk about his comeback, the long rehab process and the Jays' plan for him defensively.
Ben's Biz Banter (34:29)
MiLB.com's Benjamin Hill has returned from his road trip through the Carolinas and brought back tasty treats (i.e. crickets) to try on the podcast. He also provides tales from his jaunts to Columbia and Zebulon and holds a discussion with Sam and Tyler regarding the finalists for Double-A Binghamton's new team name for the 2017 season.
Wrapping up (53:48)
Listen to The Show Before the Show Podcast. This story was not subject to the approval of the National Association of Professional Baseball Leagues or its clubs.
View More