Toolshed: Reds' Senzel pursues clear path
Slugger aims to follow road from first round to Majors in first season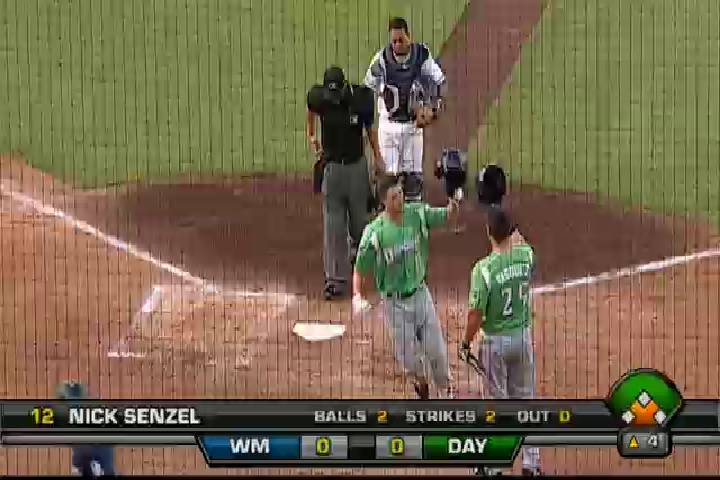 By Sam Dykstra / MiLB.com | February 10, 2017 10:00 AM ET
Nick Senzel claims it took a call from his then-advisor, now-agent for him to realize just how high he was going in the 2016 Draft. He had been too busy focusing on hitting .352/.456/.595 with 34 extra-base hits and 25 steals in 57 games in his junior year at the University of Tennessee to consider mock drafts. But the answer was No. 2 to the Reds.
Now set to enter his first full season in pro ball, the 21-year-old third baseman has a much clearer idea of the company he's keeping.
In 2014, the field included Phillies right-hander Aaron Nola, White Sox left-hander Carlos Rodon, Mets outfielder Michael Conforto and Cubs catcher/outfielder Kyle Schwarber. A year later, it was Astros third baseman Alex Bregman, Red Sox outfielder Andrew Benintendi, Braves shortstop Dansby Swanson and White Sox right-hander Carson Fulmer.
Could Senzel be the Class of 2016's version of the college first-rounder who makes the jump to the Majors one year after getting drafted?
"That's a tough question," he said. "As far as Swanson, Bregman, Benintendi went, all those guys set the precedent. As a player, if I'm not in the mindset to do the same thing, I'm in the wrong career. I'm hungry to get there.
"That said, there's always a path, a plan that the organization has, and I have to trust that plan. I can only control how well I play. I'm not worried about where I start or even where I finish right now. Wherever I play, I'm going to work toward being a Major Leaguer."
Reds director of player development Jeff Graupe agrees with that assessment. "I think that puts it perfectly," he said. "The way things are going these elite college performers are coming up, whether it be the first full season or mid year in season two. Those are great goals to shoot for. A lot needs to happen before that, but we're a big believer in Nick and will give him every opportunity to succeed."
From a rankings perspective, Senzel looks well positioned to make the jump. He will enter the 2017 season as MLB.com's No. 26 overall prospect. Pre-2016, Benintendi (now No. 1 overall) checked in at No. 25, Bregman at No. 22 and Swanson at No. 8.
Like those before him, the right-handed slugger earned his spot with a strong first impression at the lower levels. After going just 5-for-33 (.152) in a 10-game sample at Rookie-level Bilings, Senzel ended up producing a .329/.415/.567 line with seven homers, three triples, 23 doubles and 15 steals over 58 games at Class A Dayton. From his Dragons debut on July 1 through the end of the season, no Class A player produced a higher OPS than Senzel's .982, and he also tied Braves prospect Austin Riley for most extra-base hits at the level with 33.
The 2016 Golden Spikes semifinalist admitted it took him only a short time (and a change in competition) to get acclimated to the offensive rigors of pro ball.
"I would honestly say it took those first 10 games [with Billings]," he said. "I had a long layoff, and with getting to Arizona and then to Billings, things were a little hectic. It wasn't frustrating, though, because I thought I was seeing the ball well and my body felt good. When I was sent to Dayton, I guess the pitchers knew to throw strikes a little better and tried to stay more in the zone. That helped a little bit, and my timing continued to get better."
Once locked in, Senzel showed the ability to impact the game in all facets. With 18 steals between two stops, he showed a run tool atypical to those who play the hot corner. Defensively, MLB.com gave the SEC All-Defensive Team honoree a 60 grade for his arm and a 55 for fielding on the 20-80 scouting scale. In fact, his lowest grade was an on-the-nose average 50 for power, but even in that department, he plays especially well in the gaps rather than over the wall. He may not possess a five-tool package in the vein of, say, Victor Robles or Byron Buxton, but Senzel looks as close to that as possible for a player at his position.
"The bat's the thing that talks," Graupe said. "He's got a really good feel for hitting, and he's got power too. I like the way he can work in deep counts with two strikes. I actually think his athleticism is underrated at times. For me, he's a plus runner. You're gonna see it with good basestealing and being a good runner in general. He's got some agility and good body control with a plus arm at third. Add it all up, and it's exciting."
If there's one thing that worries Senzel about the 2017 season, it seems to be the test of staying consistent over a full slate of games.
"It's hard to prepare for it because you don't really know what to expect," the 21-year-old said. "You can ask people their opinion and this and that, but you don't know until you've been through it. I'm just trying to get my body physically prepared to be durable and my mind to get mentally prepared too. It's about having that grind mentality. This is the game I chose to play, and I'm blessed to do it. Playing 140 games isn't going to be that bad because I love this game. But still, this is going to be the toughest challenge of my career."
Even then, he might be better prepared than most coming straight out of college. Senzel played 125 games between college and the Minors last year following a year in which he played the full summer in the wooden-bat Cape Cod Baseball League (where he was named MVP and Most Outstanding Pro Prospect) after a 50-game sophomore season with the Volunteers. Yes, there is nothing quite like the everyday nature of pro ball, but the Knoxville, Tennessee native has been building up to this.
If we use last year's group as guidelines, Senzel will likely begin his first full season at the Class A Advanced level (like Benintendi and Swanson) with Daytona or in Double-A (like Bregman and Fulmer) with Pensacola.
If his tools play the way they're expected to, the only thing that may hold him back from a similarly quick ascent is the Reds' current mode of rebuilding. It's certainly not the organization's depth chart at third base. Eugenio Suarez is likely Cincinnati's Opening Day third baseman despite producing a below-average 93 wRC+ with average defense last season. Eric Jagielo, a first-round pick by the Yankees in 2013, and Taylor Sparks were the only other Minor League third basemen who finished the 2016 season ranked among MLB.com's top-30 Reds prospects, but neither produced an OPS higher than .602 last year. The road is clear in that sense, but with the Reds not expected to compete in the National League Central once again in 2017, they might not feel the pressure to use up Senzel's service time in a wasted season. Then again, they might pull something like the Braves with Swanson and determine that when he's ready, he's ready.
"I'd say Nick's plan will be dictated by his performance rather than Major League need," Graupe said. "We're hoping, given the investment we've made both in the [$6 million] signing bonus and the pick we used on him, that hopefully we're building around him in this organization. The main thing is we want to get this part right before we commit to pushing him."
For his part, Senzel embraces his role as a potential cornerstone in Cincinnati's rebuilding plans. With Amir Garrett (baseball's No. 66 prospect), Jesse Winker (No. 67) and Robert Stephenson (No. 87) -- each with Triple-A experience or above -- filling out the remainder of the Reds' Top-100 contingent, the organization's attempts to grow from the ground up could bear serious fruit in the Majors in 2017. Senzel hopes he can be part of that effort in the Queen City.
"They're really focused and excited," he said of his fellow Reds farmhands. "Being around the guys in instructs, you can tell we have young, really talented players. Some are prospects you know. Some are players people don't know yet, but they will soon. Everyone wants to contribute to making Cincinnati great again. Everyone knows the storied history of this franchise, going back to the World Series in the '70s. All the guys in the clubhouse, we're focused on that."
Sam Dykstra is a reporter for MiLB.com. Follow and interact with him on Twitter, @SamDykstraMiLB. This story was not subject to the approval of the National Association of Professional Baseball Leagues or its clubs.
View More