Tourists' McMahon returning to form
Rockies' No. 5 prospect goes 3-for-5 with double, four RBIs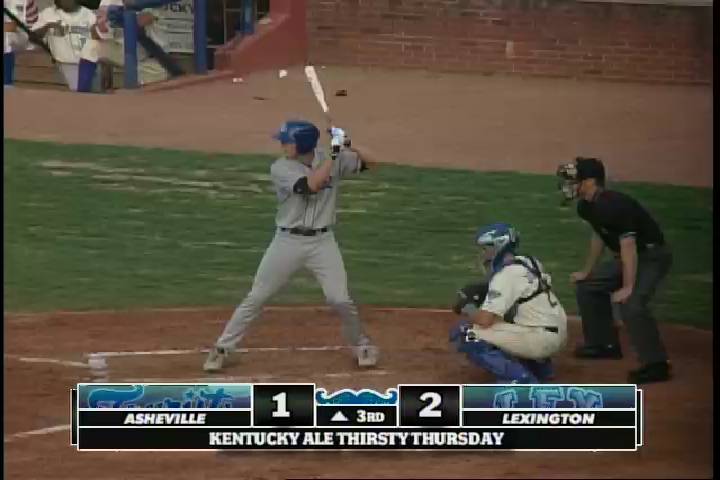 By Robert Emrich / MiLB.com | May 18, 2014 12:47 AM ET
Sometimes, a good month for a hitter can take him of course. As odd as it sounds, that's exactly what happened to Ryan McMahon. Trying to find his way back, he may have found a map on Saturday night.
The Rockies' No. 5 prospect collected three hits, including a double, and drove in four runs to lead Class A Asheville to a 14-6 romp over visiting Greenville.
McMahon was in the middle of the Tourists' eight-run second inning, doubling home Patrick Valaika before scoring on Ashley Graeter's double. He added an RBI single in the sixth and a two-run single in the eighth.
"I just have my approach in a good place right now," McMahon said. "I'm just trying to drive the ball up the middle, and it's just working out right now. I don't know if there was much different. Things are just starting to fall. I feel like I've been hitting the ball hard, just right at people."
The 19-year-old third baseman got off to a scorching start in his first full Minor League season, hitting nine homers and compiling a 1.092 OPS in 23 games in April. McMahon has scuffled since then.
"I feel like I'm getting my swing back to where I want it," he said. "Instead of yanking off balls, I'm staying through balls. I'm doing all the stuff I should be doing. I started trying to yank the ball over the fence instead of just hitting it back up the middle, like I used to."
With hits in five of his last six games, including three multi-hit performances, McMahon is showing signs of getting back to where he was.
"They are always a confidence-builder, to have multi-hit games," he said. "I'm just hoping to build off that confidence and get rolling soon."
Overall, McMahon is batting .277 and leads the South Atlantic League with 10 homers and 37 RBIs. The 2013 second-round pick ranks fourth with a .944 OPS and has drawn 20 walks in 38 games.
David Dahl, the Rockies' third-ranked prospect, chipped in two hits and RBIs, while Valaika -- coming off back-to-back four-hit games -- reached base twice and plated a run.
Tourists starter Alex Balog improved to 3-3 after giving up three runs on six hits over 5 1/3 innings. He struck out four and walked one.
Jantzen Witte slugged a three-run homer and Jake Romanski contributed two RBIs for the Drive. Greenville starter Myles Smith (0-2) surrendered seven runs on four hits over 1 2/3 frames.
Robert Emrich is a contributor to MiLB.com. Follow him on Twitter @RobertEmrich. This story was not subject to the approval of the National Association of Professional Baseball Leagues or its clubs.
View More