Travis stays hot, goes long for SeaWolves
Tigers' No. 2 prospect has eight extra-base hits in last seven games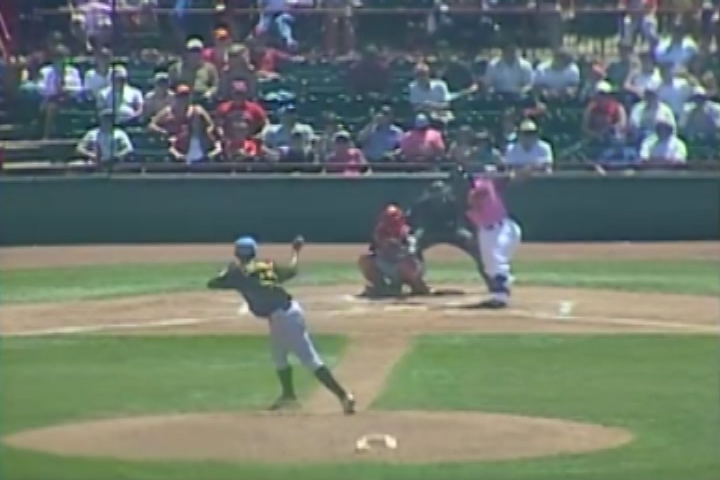 By Jake Seiner / MiLB.com | June 1, 2014 4:37 PM ET
Devon Travis came off the disabled list and got back in the batter's box two weeks ago, but the first week, the Tigers' No. 2 prospect still felt miles away from home plate.
"The pitch away was seeming like it was three feet outside when it was a strike," Travis said. "I went to our hitting coach [Gerald Perry] and said, 'I'm feeling lost, my timing is off.' He told me it looked like maybe I was hitting on my heels a little bit."
On Tuesday, Perry got Travis back on his toes and back on his game, and the 23-year-old has been dominating Eastern League pitchers since. That trend continued Sunday, as Travis went 4-for-4 with a homer and a triple in Double-A Erie's 10-1 romp over Reading.
"I tried to put a little more weight on the balls of my feet," Travis said. "I give all the credit to [Perry]. He definitely helped me out a lot."
The second baseman scored three runs and drove in two in Sunday's matinee. He and the SeaWolves were aided by a 3-for-4 effort from Tigers' No. 20 prospect Steven Moya, who homered for the sixth time in nine games.
The game was Travis' 14th since missing more than a month due to a strained oblique muscle. The Tigers' 2014 Minor League Player of the Year returned on May 19, going 2-for-5 in a 14-3 loss to Bowie.
Over his next seven games, Travis went 3-for-31 with three singles. His oblique felt fine, but he felt his pitch recognition, especially on outside offerings, was lacking. With the team in Harrisburg, Travis approached Perry on Tuesday to tell him about his discomfort at the plate.
Perry suggested Travis transfer some weight to his toes. That night, he snapped out of his funk by going 3-for-5 with a double. The breakout jump-started a 13-for-26 stretch that's included eight extra-base hits and five multi-hit contests.
"I was just getting beat," Travis said. "With your weight on your heels, you're not going to be too strong. You can't really put that good of a swing on the balls you should be hitting."
Travis hit his homer with one out and nobody on in the top of the fourth inning. The blast came on an inside fastball, with the right-handed Travis turning on the ball and driving it out to left field.
It was his second homer of the season after after hitting 16 across two levels in 2013.
"I definitely don't consider myself a guy that is going to hit too many home runs," Travis said. "But when I get a pitch in the zone, I try to put a good swing on it. Thankfully, that one went out today."
Travis tripled during a three-run sixth, driving in Jason Krizan from first. The inning also included a solo homer from Jamie Johnson and an RBI single by Moya that scored Travis.
The Florida State product started his day with a two-out single in the first inning but was picked off by Reading starter Severino Gonzalez with Moya at the plate. In the second, Moya led off with his 11th homer.
Moya batted .311 with eight homers and a .954 OPS in May after hitting .197 with a .582 OPS in April.
"I've never really seen a guy who can hit a ball as far as he can," Travis said. "Every day, he really is a guy who works really hard and puts in a lot of work early. The results are definitely showing up. He's a kid who has strength that almost seems a little superhuman sometimes."
Jake Seiner is a contributor to MiLB.com. Follow him on Twitter at @Jake_Seiner. This story was not subject to the approval of the National Association of Professional Baseball Leagues or its clubs.
View More