Tucker reaches 20-homer mark in style
RedHawks outfielder goes yard twice, adds two doubles in 5-2 win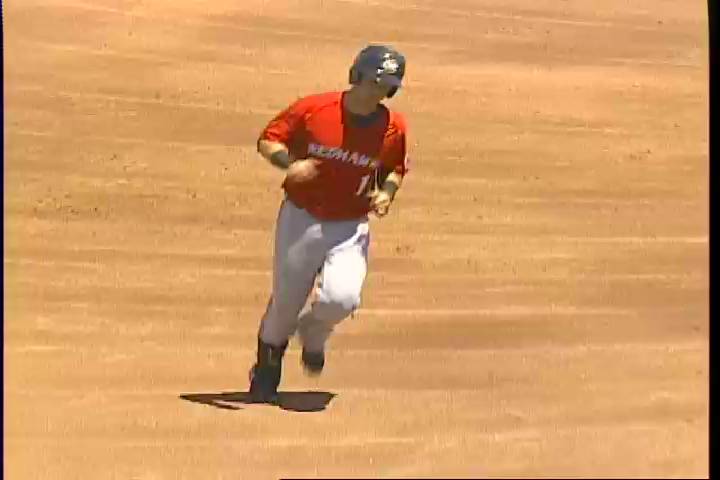 By Jake Seiner / MiLB.com | July 13, 2014 7:02 PM ET
As the Astros' biggest stars have ascended to Houston or fallen onto the disabled list, the stage is set for someone else to grab headlines from their farm system.
Enter Preston Tucker.
The Astros' 20th-ranked prospect went yard twice Sunday, eclipsing the 20-homer mark for the second time in his career as Triple-A Oklahoma City topped Iowa, 5-2.
Tucker finished 4-for-4 with two doubles and an intentional walk. The outfielder has three homers in 29 Pacific Coast League games. The multi-homer contest was Tucker's third this season and the sixth of his career.
The 24-year-old's 20 long balls tie him with first baseman Jon Singleton for second in the organization, trailing only George Springer (21). Last year, Tucker hit his 20th homer on July 27.
The barrage came on the last day before the PCL All-Star break, capping a breakout first half for the University of Florida product that included 57 RBIs and an .858 OPS.
"I know my homers tend to come in bunches," Tucker said. "It's not ideal to have one of my best games of the year right before the break, but it's good for my mind-set going into the second half."
Both his long balls came off Iowa left-hander Tsuyoshi Wada, an unfamiliar arm to the 24-year-old. Tucker saw seven pitches in his first at-bat, picking out a hanging breaking ball on the seventh and poking a line drive over the fence in right.
His second round-tripper came in the top of the sixth. This time, Wada gave Tucker a first-pitch fastball down and away, and the University of Florida product -- looking for something middle-in -- jumped on it and drove it out to center.
"It wasn't what I was looking for, but I put a good swing on it," he said. "I was kind of looking in. I thought he might try to go inside, because that's what he did in the first at-bat. He left it over the plate, and I just tried using the middle of the field."
Tucker's two homers off Wada give him six long balls against left-handed pitching this season. The left-handed hitter says he's comfortable hitting same-side pitching, but usually sacrifices some power due to the corresponding uptick in breaking balls.
"I've always hit left-handed pitchers a little better average-wise," he said. "Just knowing that right-handed pitchers will throw more changes and curveballs, but lefties are just going to throw curves and fastballs."
Tucker was a seventh-round pick by the Astros in 2012. The left-handed hitter showed promising pop in 2013, belting 25 homers, including 15 in 75 games with Class A Advanced Lancaster.
This year, he's gone about proving he's no California League mirage. The 24-year-old returned to Double-A Corpus Christi to start 2014 and clubbed 17 homers in 65 games, posting a .276 average and an .885 OPS.
Tucker entered the day hitting .271 with the RedHawks, but had just one homer in his first 28 games.
"I think it's just adjusting to this league," he said. "Hitting in Lancaster in the Cal League, obviously I had to adjust there, but stuff-wise, going to Double-A, it was a big difference. The pitchers are a lot better and a lot older, so I had to adjust to that.
"Coming from Double-A to Triple-A, the pitchers are a little better and little older too. I'm really just making the adjustment quicker, learning how to drive balls, getting into some good hitting counts. I'm starting to slowly go in the right direction with that."
Jake Seiner is a contributor to MiLB.com. Follow him on Twitter at @Jake_Seiner. This story was not subject to the approval of the National Association of Professional Baseball Leagues or its clubs.
View More