White Sox Prospect Primer: Semien ready
Chicago features pair of talented shortstops, plus speedy Johnson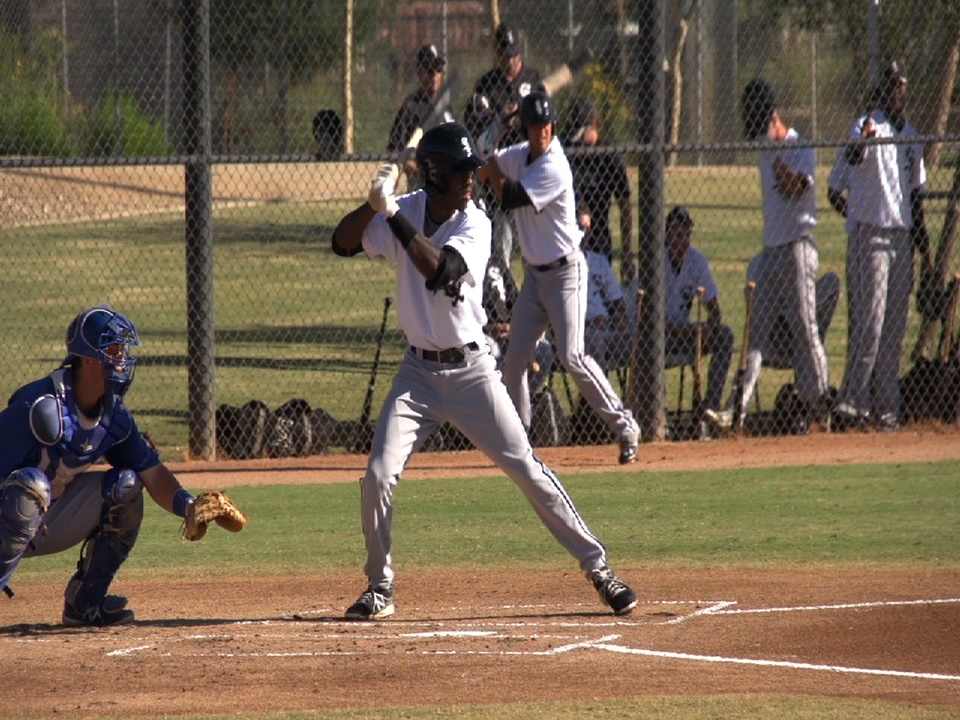 By Danny Wild / MiLB.com | March 29, 2014 11:00 AM
Some players are on the verge of stardom, others are entering a crucial phase of their development and still others are getting their first tastes of full-season ball. With the 2014 season approaching, MiLB.com takes a look at the most intriguing prospects from each MLB organization.
Shining star: Micah Johnson, 2B
Johnson, a ninth-round pick in 2012, didn't hesistate when it came to stealing bases in his first full season, showing off a talent that earned him a promotion to Double-A by the end of the year. Coming off his second elbow surgery, the White Sox's No. 5 prospect projects to be an elite base-stealer in the Majors, according to director of player development Nick Capra.
"He has a chance to be one of those impact-type players because of the way he runs," said Capra. "The way he does things on the field -- he does a lot of good things, he's going to be exciting, the way he uses his legs."
Johnson, who paints watercolor creations to improve his focus, said he was inspired by Reds prospect Billy Hamilton's record-breaking 155-steal 2012 season. After swiping 19 bases in 69 games with Rookie-level Great Falls in '12, Johnson churned out 84 steals in 131 games last summer.
"It's just something I focused on this year. When I was at [college in] Indiana, I was happy getting a single or a double. But seeing what Billy Hamilton did really inspired me, seeing how many runs he created and the havoc he caused," Johnson told MiLB.com in January. "I'm not the kind of guy who's going to hit a lot of home runs, so I needed to learn to use my speed better if I wanted to get to the big leagues."
Capra thinks Johnson not only can get to Chicago, but he can potentially produce similar stats to what he posted in 2013.
"He's quick and he's fast -- he's exciting to watch," Capra said. "Any time people see that amount of stolen bases, they get excited. But it's hard to say -- he has a chance for at least 80 [steals]. It's tough to put a number on it. Things change at the big league level -- you have more information and the running game is dealt with a bit differently."
---
"I'm not the kind of guy who's going to hit a lot of home runs, so I needed to learn to use my speed better if I wanted to get to the big leagues."

-- Micah Johnson
---
There's plenty of good base-stealers in the Minors, but not many can actually reach first consistently -- that's a knock that even Hamilton, expected to make the Reds' roster this year, has heard throughout his career. Johnson, seeing time at Class A Kannapolis, Class A Advanced Winston-Salem and Double-A Birmingham, hit .312 with seven homers, 58 RBIs and a .378 on-base percentage.
Breakout prospect: Tim Anderson, SS
Anderson, ranked as Chicago's No. 3 prospect entering Opening Day, showed signs of what's to come during his first taste of the Minors last summer. The shortstop hit .277 with a homer, 21 RBIs, 24 steals, 16 extra-base hits and a .348 on-base percentage in 68 games with Kannapolis after the White Sox made him their first-round pick in the 2013 Draft out of East Central Community College in Decatur, Miss.
"He's coming in to play shortstop at Winston-Salem, and from the day we signed him, he's made tremendous improvements," Capra said. "Defensively, offensively, he's a real smart kid. He runs the bases well, he's very a intelligent ballplayer, he has good baseball instincts."
Capra said the Sox haven't set any hard goals or statistical benchmarks for Anderson in his second Minor League season.
"Just progress, more than anything," he said. "We don't put a lot of emphasis on numbers. How you go about playing the game and handling things on the field -- he has a world of talent, and his instincts really enhance his baseball abilities."
Major League-ready: Marcus Semien, SS
Semien made his Major League debut last Sept. 4 and managed to stick around for 21 games, hitting .261 with a pair of home runs, seven RBIs and seven runs scored. Chicago then sent their No. 8 prospect to the Arizona Fall League, where he struggled in 21 more games, striking out 22 times while hitting just .156.
Fatigue? Maybe. Semien looked good between two levels in the Minors last year, finishing with a .284 average, 19 homers, 66 RBIs and 24 steals, enough to earn him a promotion and the excitement of the team's front office entering 2014.
"It's possible he could make the club [out of Spring Training]," Capra said. "Especially if [Gordon] Beckham doesn't start the season healthy. He has a chance -- he's a versatile player."
Capra said the White Sox love Semien's ability to move around the diamond, something they had him do in the Majors last year. (He saw time at third, second and shortstop, sometimes switching within the same game.)
"He can play short, second, third and offensively he drives the ball to the alleys, he has some pop, he can steal a base," Capra said, "He has a chance to be a pretty good big league ballplayer."
More to keep an eye on: White Sox fans won't really have a choice when it comes to keeping an eye on No. 1 prospect Erik Johnson as he figures to be the team's No. 4 starter on Opening Day. Last year, the right-hander went 12-3 with a 1.96 ERA between two levels before making five Major League starts. ... Third baseman Matt Davidson posted a solid season at Triple-A Reno last year before being shipped to Chicago in the Addison Reed trade. He has good power, hitting 17 homers with 74 RBIs in 115 games last year, and also appeared in 31 big league contests with the D-backs. He'll likely start at Triple-A Charlotte and see time later at U.S. Cellular. ... Outfielder Courtney Hawkins, once considered the organization's top prospect, slipped to No. 7 entering Opening Day after producing mixed results in 2013. The good: he had 19 homers, 62 RBIs and 10 steals for Class A Advanced Winston-Salem. The bad: he struck out 160 times and batted .178 in 103 games. So, the mission for the 2012 first-round pick is fairly straightforward this season, and he should be past the shoulder injury that cost him time last summer.
Danny Wild is an editor for MiLB.com. Follow his MLBlog, Minoring in Twitter. This story was not subject to the approval of the National Association of Professional Baseball Leagues or its clubs.
View More