Hernandez, Wilson promoted to Triple-A Gwinnett among Tuesday roster moves
Nolan Kingham and Jefrey Ramos reinstated from the injured list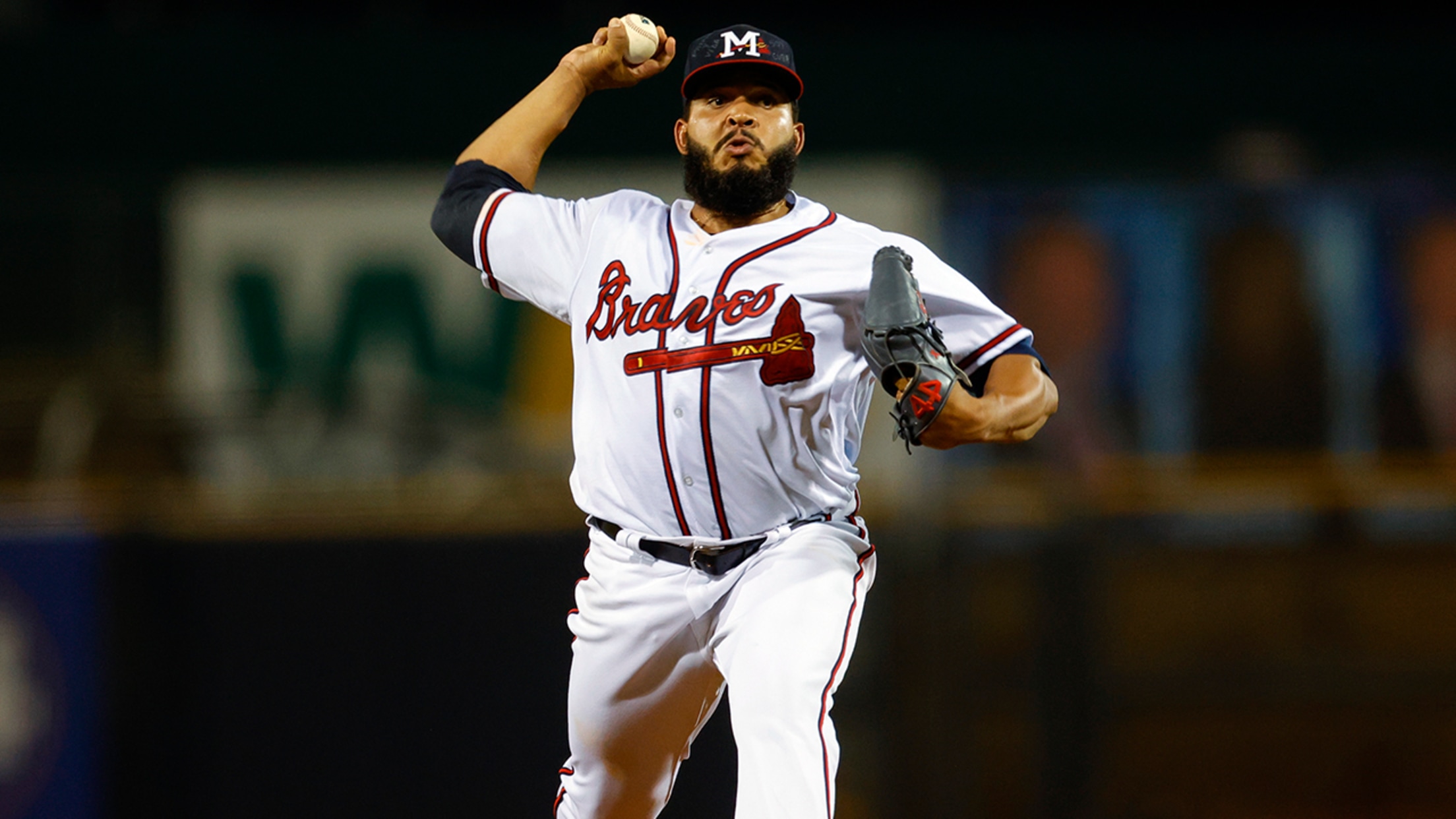 PHOTO BY EDDIE KELLY CHATTANOOGA, TN - The Mississippi Braves have announced the following roster moves before Tuesday's series opener with the Chattanooga Lookouts at AT&T Field. RHP Daysbel Hernandez and RHP Brooks Wilson have been promoted to Triple-A Gwinnett. RHP Will Latcham has been released from the Mississippi Braves
PHOTO BY EDDIE KELLY
CHATTANOOGA, TN - The Mississippi Braves have announced the following roster moves before Tuesday's series opener with the Chattanooga Lookouts at AT&T Field. RHP Daysbel Hernandez and RHP Brooks Wilson have been promoted to Triple-A Gwinnett. RHP Will Latcham has been released from the Mississippi Braves roster. RHP Nolan Kingham and OF Jefrey Ramos have been activated from the 7-day Injured List. The M-Braves have 27 active players, one shy of the league maximum
Hernandez, 24, was 3-1 with a 2.76 ERA over 26 games and 32.2 innings pitched for the M-Braves, striking out 46, and walking just 16. The hard-throwing right-hander boasted a 1.19 WHIP, and .200 opponent's batting average, converting three of five save chances. Over his last nine appearances, Hernandez allowed just one earned run over 9.1 innings pitched, 11 strikeouts, six walks.
The Sandino, Cuba native began the season with Gwinnett and was transferred to Mississippi on May 25. The Atlanta Braves signed Hernandez originally in September 2017 out of Cuba.
Wilson, 25, was 3-1 with a 2.45 ERA over 33 games and 44.0 innings pitched 73 strikeouts and 17 walks. Wilson posted a 1.11 WHIP and held opposing hitters to a .201 batting average. The Lakeland, FL native converted five of nine save chances. Over five outings, from June 17 to July 4, and, 7.2 innings, one walk, 13 strikeouts. He didn't allow a run in his first 8.1 innings of 2021 with 14 strikeouts and four walks.
The Braves selected Wilson in the seventh round of the 2018 draft out of Stetson (FL).
Latcham, 25, made 30 appearances for the M-Braves over 38.2 innings and went 2-1 with a 4.19 ERA, 40 strikeouts, and 20 walks. The Briarcliffe, PA native had two stints on the Development List in 2021 and was activated to the M-Braves roster for the first time on May 11. The Braves signed Latcham to a minor league contract on April 11.
Kingham, 25, is 6-1 with a 2.18 ERA over 10 starts, 62.0 innings for the M-Braves in 2021, 42 strikeouts, and nine walks. The Las Vegas native was promoted to Gwinnett on June 29, after being named the Double-A South Pitcher of the Month for June. In seven games, six starts for the Stripers, Kingham was 0-5 with a 10.13 ERA. He was returned to the M-Braves on August 17, made one start, and was placed on the injured list on August 27.
The Braves drafted Kingham in the 12th round in 2018 out of the University of Texas.
Ramos, 22, was placed on the Injured List on August 27 and returns with a .181 batting average with six home runs, and 22 RBI over 54 games. The Atlanta Braves signed Ramos originally as a free agent on July 2, 2016.
Click HERE to view a PDF copy of the Mississippi Braves new roster.