Jacksonville boots Mississippi 10-3
Behind the stellar pitching of Kickham, Jumbo Shrimp clinch series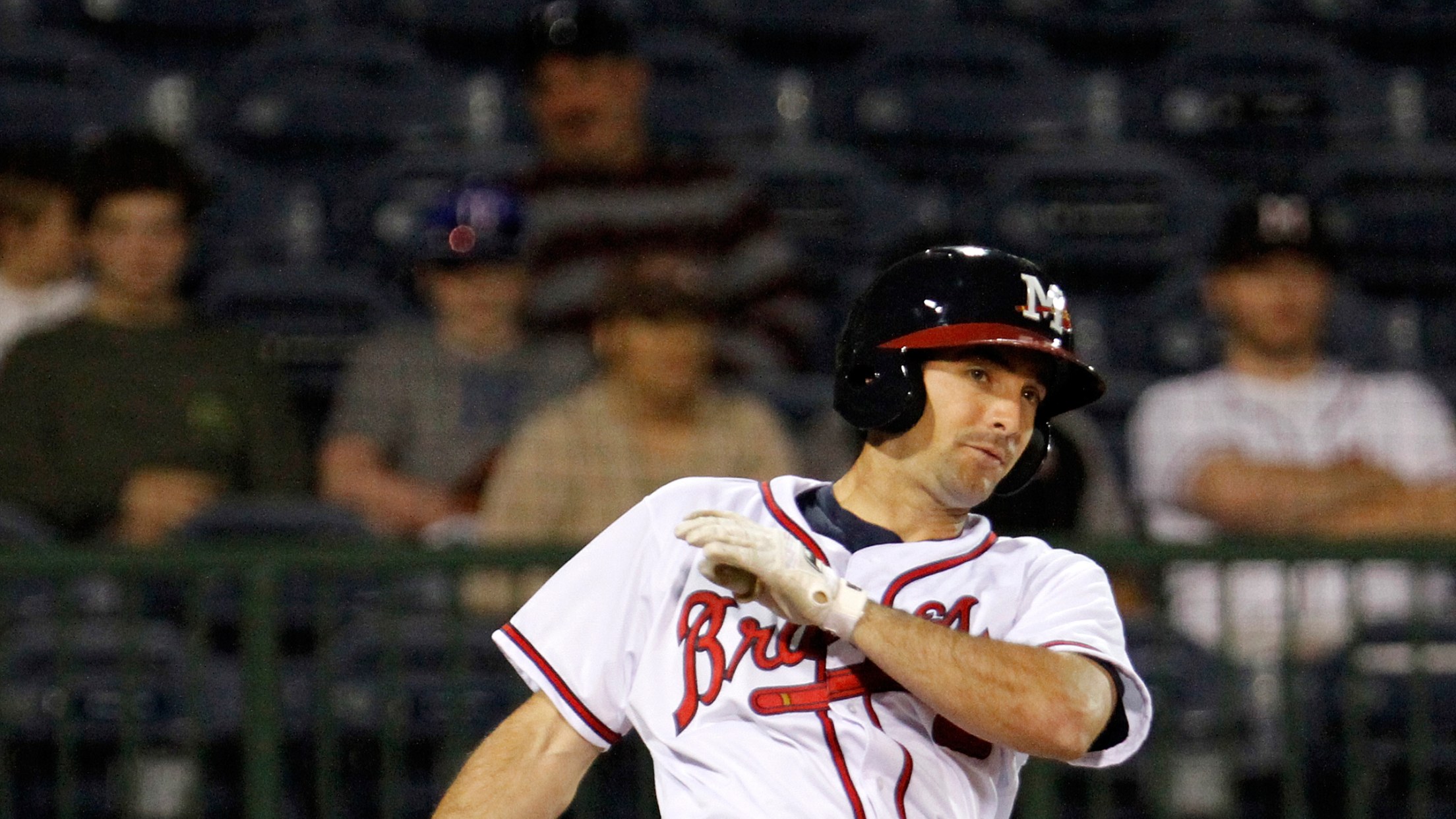 (RL Caron 239-825-5635)
JACKSONVILLE, FL -- The Jumbo Shrimp used a seven-run third inning to seal a 10-3 victory over the Mississippi Braves Sunday afternoon in Jacksonville. In what looked like the score of a defensive football game, Mississippi had no answer for Jacksonville, losing game four of the series and falling behind three
JACKSONVILLE, FL -- The Jumbo Shrimp used a seven-run third inning to seal a 10-3 victory over the Mississippi Braves Sunday afternoon in Jacksonville. In what looked like the score of a defensive football game, Mississippi had no answer for Jacksonville, losing game four of the series and falling behind three games to one in the series that concludes Monday evening.
Mike Kickham (1-3) picked up the win allowing only one run on two hits while striking out four over seven innings of work to all but secure the win for Jacksonville (18-26). Matt Withrow (1-3) made it only two outs into the third inning, giving up eight runs and nine hits to take the loss for Mississippi (22-22).
The scoring started in the second when Alex Glenn singled and advanced to second on a ground out by Cam Maron. Yefri Pérez then tripled to left field, plating the Jumbo Shrimp's first run.
Things went down fast for Withrow in the third. After a pop out to start the inning, Withrow walked Brian Anderson. Cal Towey moved Anderson to second on an infield single. John Norwood struck out looking to give Withrow two outs with runners at first and second. That's where the game took a turn for the worse.
Glenn singled to right, scoring Anderson from second. After Maron walked, Perez added his second extra-base hit of the day with a two-run double to right field, giving the Shrimp a 4-0 lead. At that point, Kickham helped his own cause with a three-run bomb to right field, and Alex Yarbrough followed with a moon shot to right, extending the score to 8-0. Michael Mader then took over on the mound for the Braves, recording a flyout to end the inning.
Keith Curcio put the Braves on the board in the fifth with a one-out home run to right field.
Mader shut out Jacksonville with three hitless innings, walking three and striking out one before giving way to Philip Pfeifer with two outs in the sixth.
In the seventh, Taylor Ard and David Vidal singled to put runners at the corners. Anderson then picked up two RBI with his 10th double of the season to make it a 10-1 game.
In the eighth, the Braves got a break when Daniel Schlereth replaced Kickham on the mound. With one out, Jared James walked and advanced to second on a Levi Hyams ground out. Luis Valenzuela then hit an RBI single to center to plate the Braves second run of the game.
Mississippi picked up one more run the ninth when Kade Scivicque hit a sacrifice fly to right field, plating Joey Meneses who had reached earlier on a fielders choice.
The series concludes with a 10:05 AM CST game Monday morning as LHP Max Fried (2-5, .567) takes the mound for the Braves against RHP Chris Mazza (0-2, 3.46) for the Jumbo Shrimp.
Mississippi (22-22) 3R 6H 1E
Jacksonville (18-26) 10R 12H 2E
W: Mike Kickham (1-3)
L: Matt Withrow (1-3)
Time: 2:40
Attendance: 4,814