M-Braves Drop Both Games in Doubleheader Against Biloxi
Winans tosses four innings of one-run ball, Javier adds three innings of relief, Cowan reaches in all three plate appearances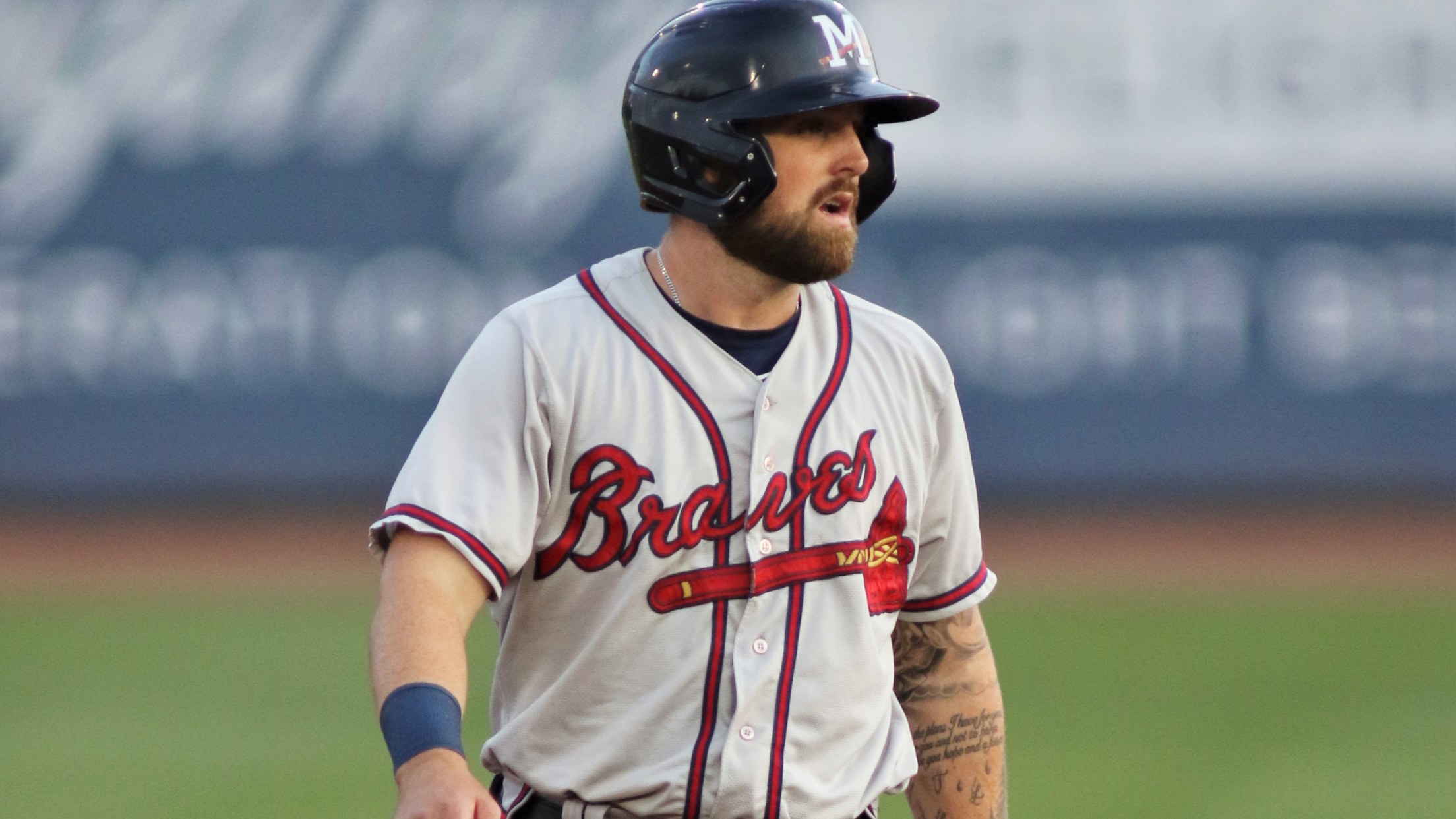 PEARL, MS - The Mississippi Braves (46-52, 17-12) lost both games of a doubleheader to the Biloxi Shuckers (48-48, 14-15) on Wednesday night at Trustmark Park. Game One The M-Braves dropped game one 3-2. Tristen Lutz blasted a two-run homer to the bullpen in left field to put Biloxi ahead
PEARL, MS - The Mississippi Braves (46-52, 17-12) lost both games of a doubleheader to the Biloxi Shuckers (48-48, 14-15) on Wednesday night at Trustmark Park.
Game One
The M-Braves dropped game one 3-2.
Tristen Lutz blasted a two-run homer to the bullpen in left field to put Biloxi ahead 2-0 in the second.
In the third, Justyn-Henry Malloy and Drew Lugbauer each delivered a two-out RBI single to tie the game 2-2.
Malloy went 2-for-3 with an RBI.
RHP Odalvi Javier went a season-high three innings in his relief appearance, allowing one unearned run with four strikeouts.
After a runner reached on an error in the sixth, Brent Diaz grounded an RBI single past a sliding Vaughn Grissom to give the Shuckers a 3-2 lead.
Cody Milligan went 2-for-3 in his 10th multi-hit game of the season.
LHP Lisandro Santos added a scoreless inning. Since joining the M-Braves, Santos has yet to allow a run in seven innings over six relief appearances.
RHP Cam Robinson picked up his second save to close out the 3-2 win for Biloxi in the seventh.
Game Two
The M-Braves fell 2-0 in game two.
RHP Allan Winans made his second start of the season for the M-Braves, tying a career-high with 4 2/3 innings. He gave up one run off three hits, two walks, with six strikeouts. In two starts for the M-Braves, Winans has given up two runs in 8 2/3 innings.
The M-Braves loaded the bases in the fourth and got a runner into scoring position in the fifth but got nothing out of it.
Jordan Cowan reached in all three of his plate appearances, going 2-for-2 with a walk.
The M-Braves missed some opportunities, going 2-for-14 with runners in scoring position and leaving 16 runners on base in the doubleheader.
The third game of the series is on Thursday at Trustmark Park. RHP Darius Vines (6-4, 4.14) makes the start for Mississippi against LHP Brandon Knarr (1-3, 4.13) for Biloxi. The first pitch is at 6:35 pm CT, with coverage starting at 6:20 pm CT on 103.9 WYAB, First Pitch App and MiLB.tv.