From Frenchtown, to the Food Bank: A 4H Hog Story
PaddleHeads purchase, donate 4H hog to Food Bank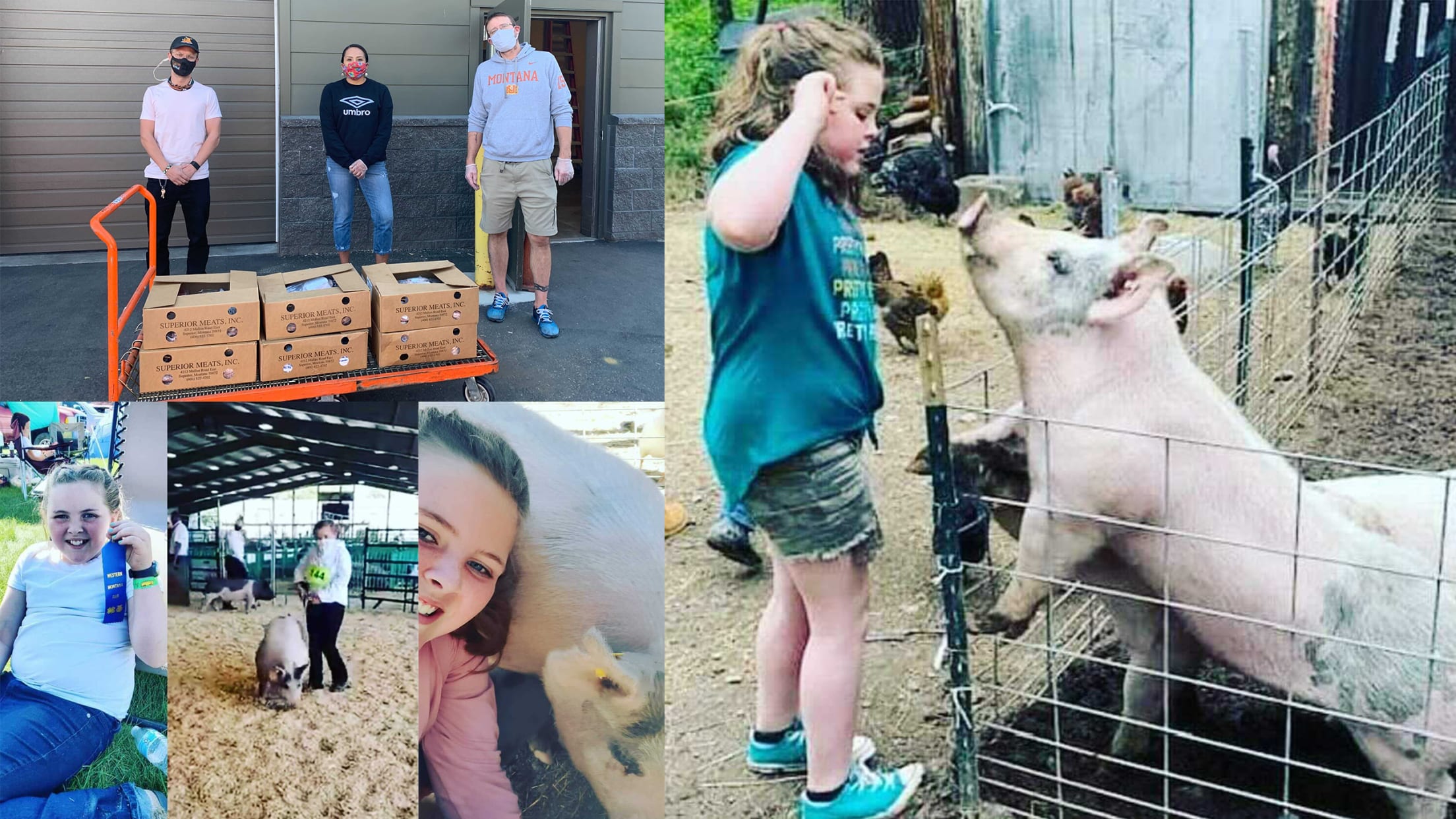 Meet Frenchtown Elementary 5th Grader, Rheagan and her 4H Hog, Earl. In her first year as a member of the Frenchtown 4H Club, Rheagan welcomed the responsibilities of raising a 40lbs, 8-week old hog to compete in this year's county fair. In just 6 short months, Rheagan's passion and hard
Meet Frenchtown Elementary 5th Grader, Rheagan and her 4H Hog, Earl.
In her first year as a member of the Frenchtown 4H Club, Rheagan welcomed the responsibilities of raising a 40lbs, 8-week old hog to compete in this year's county fair. In just 6 short months, Rheagan's passion and hard work paid dividends, as she transformed the 40lbs hog into a 254lbs hog who finished top 5 in his category!
While being shown at this year's 4H competition, and well aware that her time with Earl was coming to a close, Rheagan was very emotional about losing the bond created with her new hog and the uncertainty of where he would end up. Come auction time, the PaddleHeads ended the evening as the highest bidder for Earl. After finding out the intention was to donate the butchered hog to the Missoula Food Bank, Rheagan found solace in the knowledge that all of her hard work was going to provide such a valuable need for the community.
Thanks to Superior Meats, who provided a complimentary butchering and packaging of the hog, Rheagan's dedication to 4H this year was able to provide a full donation of upwards of 500 meals to the Missoula Food Bank, and directly support those in need.
Interested in participating in a Missoula area 4H Club?
https://www.missoulaeduplace.org/4-hhtml