Missoula Erases Five Run Deficit in Victory Over Mustangs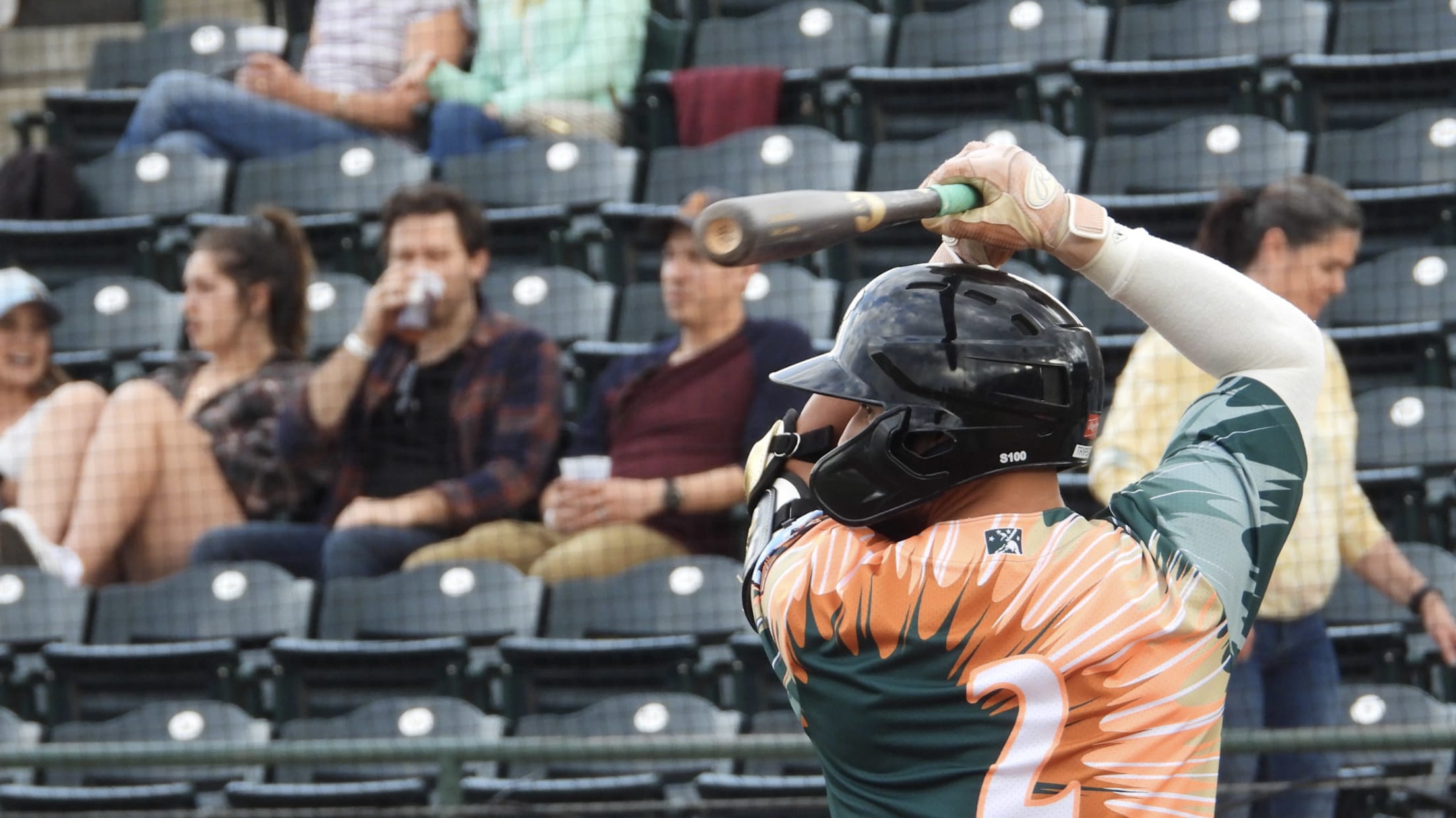 Billings, MT. – The Missoula PaddleHead's offense found themselves in a rare spot in the opening game of a three-game set opposite the Billings Mustangs on Wednesday evening at Dehler Park. After averaging over 14 runs in their last six games, Missoula's bats went quiet over the games first five
Billings, MT. – The Missoula PaddleHead's offense found themselves in a rare spot in the opening game of a three-game set opposite the Billings Mustangs on Wednesday evening at Dehler Park. After averaging over 14 runs in their last six games, Missoula's bats went quiet over the games first five innings tallying just one hit as a team. A four-run bottom of the fifth inning for the Mustangs would also give Billings a 5-0 lead going to the sixth. That is when things would change in a big way.
After a leadoff walk by Dean Nevarez to start the sixth, Sam Troyer would jumpstart the PaddleHeads attack with a two-run homerun to make the score 5-2. Missoula would go on to score two more in the inning cutting the lead to just one. Behind stellar work the rest of the way from the bullpen, and clutch hitting down the stretch Missoula would claim their seventh consecutive victory by a final tally of 9-6.
Trailing by a run going into the top of the ninth inning, Missoula would strike with a five run ninth inning to take a 9-5 lead. First year professional Cameron Thompson delivered the big blow in the frame with a bases clearing double to left field that gave Missoula the lead. Tristen Carranza would also single home a run to highlight a five-run barrage.
Missoula's bullpen was also key down the stretch keeping the PaddleHeads within striking distance. Over four innings of work, the bullpen combination of Kida De La Cruz, Matt Mogollon, Jackson Sigman, and Dazon Cole allowed just one run while striking out five.
Missoula (14-2) will look to make it eight in a row on Thursday evening in game two of the series opposite the Mustangs (7-9). The PaddleHeads plan to hand the ball to veteran righthander Kevin Hilton who will be in search of his second win of the season. First pitch is set for 6:35 p.m. Listen to all the action on ESPN Missoula 102.9 F.M.
With the PaddleHeads season now underway, our 'Adopt A PaddleHead' host family program is still in need of families that would potentially be in interested in housing a player or coach for the 2021 season. Families are encouraged to contact the front office at (406) 543- 3300 with any questions. To apply for our host family program please email [email protected].
To Stay up to date on all the latest on the PaddleHeads on social media, visit gopaddleheads.com.