PaddleHeads up for best new logo in MiLB
Nine new identities from across the country square off for the week-long competition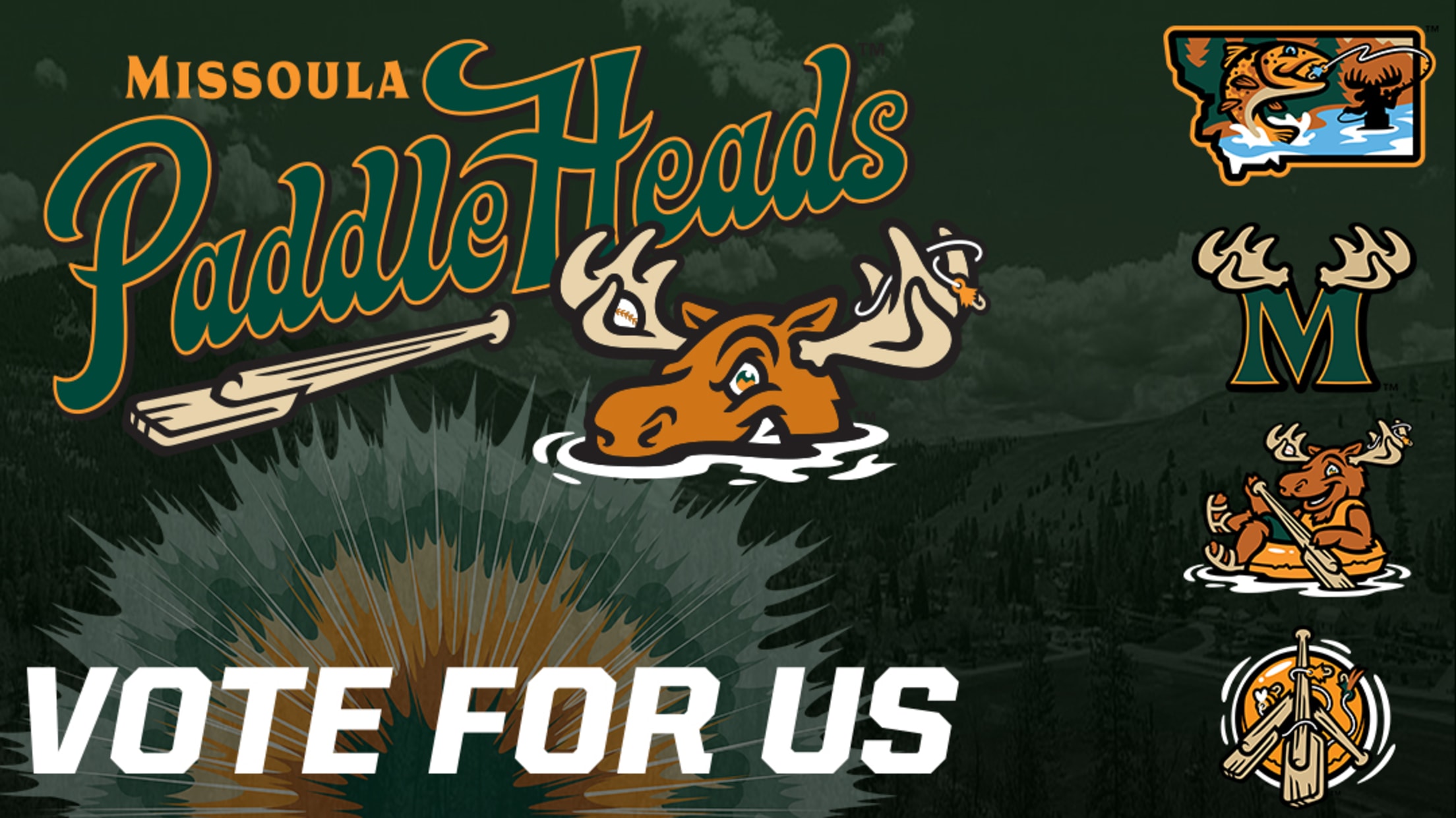 With 148 days remaining until the new look Missoula PaddleHeads take the field for the first time with their new marks, the team officially has their first competition.A contest hosted by Minor League Baseball is asking fans to vote for their favorite new logos across the country which includes Missoula's
With 148 days remaining until the new look Missoula PaddleHeads take the field for the first time with their new marks, the team officially has their first competition.
A contest hosted by Minor League Baseball is asking fans to vote for their favorite new logos across the country which includes Missoula's new identity, as revealed in November, the PaddleHeads. In all, nine beautiful new brand logos are included in the competition that will run until Tuesday, January 28 at 10 a.m. MST.
Some of the PaddleHeads competition includes; a narwhal, a winged horse, a muscular mollusk, a carny, George Washington (tough, honest competition), and a smiley face.
Specifically - Missoula's competition comes from the Danville Braves, Fort Myers Might Mussels, Fredericksburg Nationals, Kannapolis Cannon Ballers, Norwich Sea Unicorns, Wichita Wind Surge, Winston-Salem Dash, and the Worcester WooSox.
"Minor League Baseball is such an amazing community of teams, full of creative minds and entertainers driven to push the envelope," said PaddleHeads' Director of Marketing. "To be included in this contest, with a chance to be named best new logo in MiLB, is truly an honor for our entire staff who worked tirelessly to bring our new brand to life!"
"We are going toe to toe with some massive markets," said Rush. "We'd like to show that the little guy in the room has a ton of fight - so please, anyone who loves the logos, loves baseball in Missoula, or anyone who is just proud to be from this great community - go share our social media posts, vote early, and vote often."
Fans can vote for their favorite logos, as many times as they want, here: https://www.milb.com/milb/forms/logo-vote/
The new look PaddleHeads 2020 season kicks off with their home season on Friday, June 19 when the PaddleHeads take on the Idaho Falls Chukars. Season tickets and other ticket packages are on sale now at the MSO Hub located at 140 N. Higgins, online at GoPaddleHeads.com, and by phone at (406) 543-3300.