Reyes Signs Contract to Return to Missoula
PaddleHeads bring in former Tigers' farmhand, Trevin Esquerra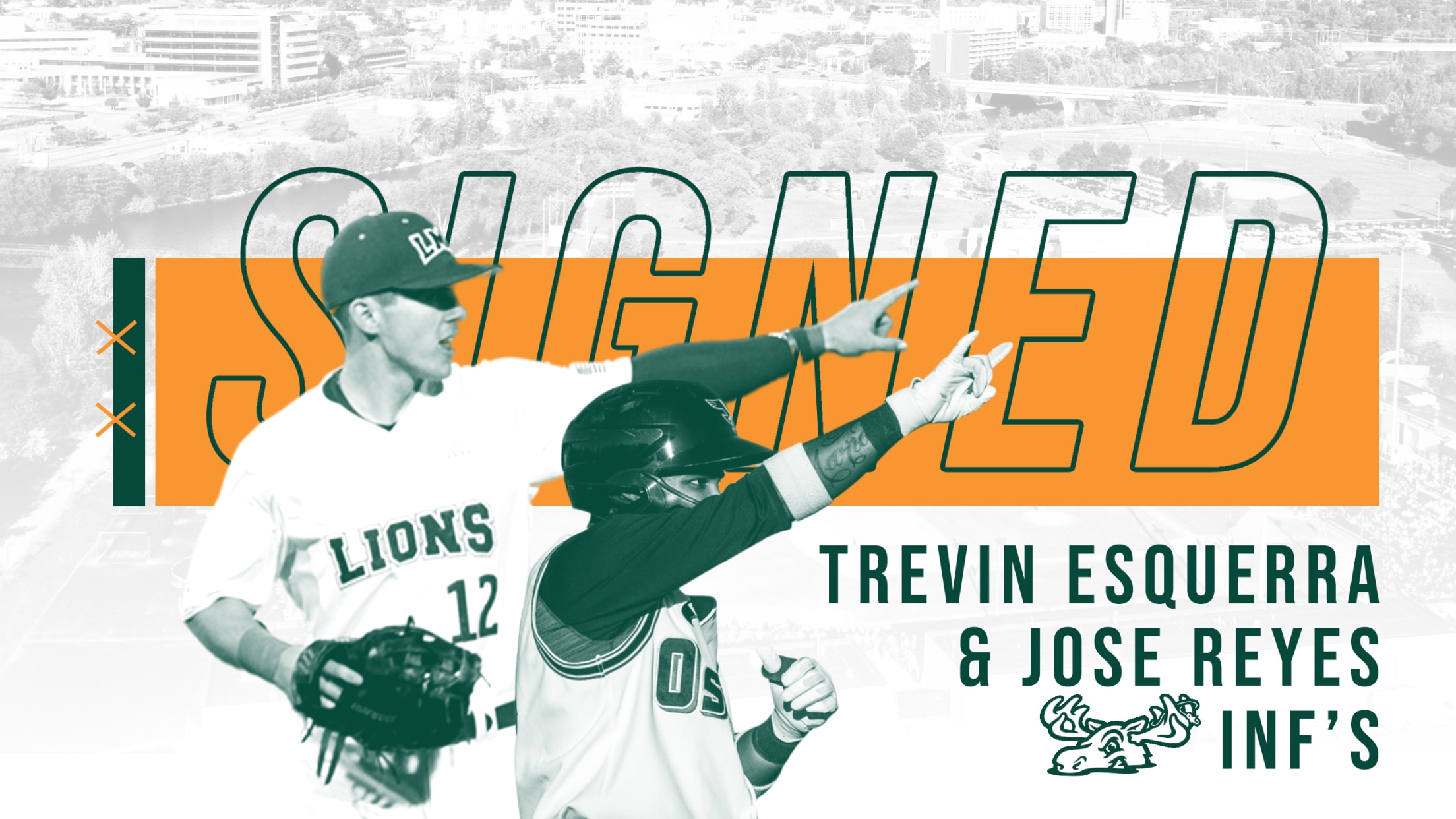 The Missoula PaddleHeads Professional Baseball Club Announced a pair of roster transactions on Wednesday highlighted by the return of a familiar face in the form of infielder Jose Reyes. In a separate transaction, Missoula also announced the signing of former Detroit Tigers farmhand Trevin Esquerra Wednesday. Reyes returns to Missoula
The Missoula PaddleHeads Professional Baseball Club Announced a pair of roster transactions on Wednesday highlighted by the return of a familiar face in the form of infielder Jose Reyes. In a separate transaction, Missoula also announced the signing of former Detroit Tigers farmhand Trevin Esquerra Wednesday.
Reyes returns to Missoula after appearing as a member of the Osprey in 2019. Reyes appeared in 58 games that season with Missoula holding a .259 average with 11 doubles, 3 home runs, and 32 RBIs in 58 games. The native of the Dominican Republic also spent the previous three seasons in the Diamondbacks system playing in the Dominican Summer League. Reyes held a .280 average in 740 at-bats in his time in affiliated baseball.
Esquerra makes his way to the PaddleHeads after spending a portion of this season with the West Michigan Whitecaps of the Midwest League. Prior to his time with the Tigers organization, Esquerra was a standout at Loyola Marymount University from 2017-2020. The San Diego product enjoyed his best season in 2019 finishing with a .322 average with 16 home runs, 20 doubles, and 60 RBIs in 59 games. Esquerra would be acknowledged as second-team All-Conference selection that season.
After a three game road series against Billings that begins Wednesday, the PaddleHeads are set to return to Missoula on June 11-14 facing the Mustangs. The homestand is set to feature a lot of fun at the ballpark highlighted by a Cash Giveaway Night, and Brunch at the Ballpark. On Saturday June 12, the PaddleHeads will give cold hard cash to every fan that enters the ballpark along with a $1,000-dollar grand prize giveaway. The fun continues Sunday June 13 with mimosas, brunch themed concessions, along with other specials to highlight Brunch at the Ballpark. Kids under 10 will also be admitted into the ballpark free of charge on Sunday as part of 406 Family Fun Day thanks to our friends at Eagle 93.
With the PaddleHeads season now underway, our 'Adopt A PaddleHead' host family program is still in need of families that would potentially be in interested in housing a player or coach for the 2021 season. Families are encouraged to contact the front office at (406) 543- 3300 with any questions. To apply for our host family program please email [email protected].
To Stay up to date on all the latest on the PaddleHeads on social media, visit gopaddleheads.com