Biscuits Lose First Series of 2019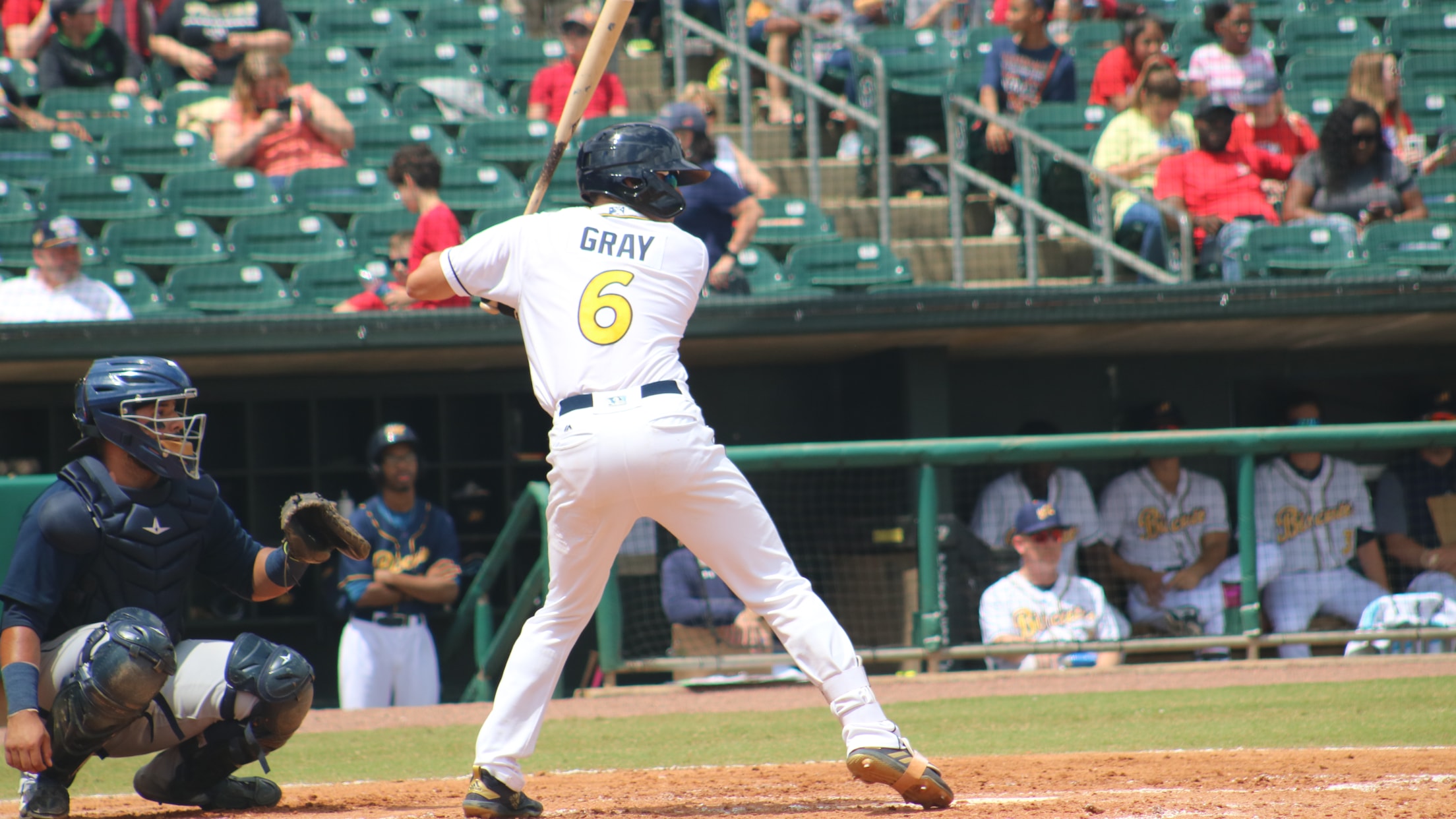 BILOXI, Mis.. - For the first time all season, the Montgomery Biscuits (19-13) have lost a series. Their 4-2 defeat to the Biloxi Shuckers (17-16) on Wednesday morning snapped a near perfect start to the year, after beginning the campaign 5-0-1 through their first six series of 2019.Sam McWilliams (1-1)
BILOXI, Mis.. - For the first time all season, the Montgomery Biscuits (19-13) have lost a series. Their 4-2 defeat to the Biloxi Shuckers (17-16) on Wednesday morning snapped a near perfect start to the year, after beginning the campaign 5-0-1 through their first six series of 2019.
Sam McWilliams (1-1) took the mound for the Biscuits in a 10:35 AM CT start, and got some help in the second with back-to-back doubles by Tristan Gray and Lucius Fox that put Montgomery in front, 1-0.
McWilliams impressed through the first three innings, but in the fourth allowed a bunt RBI-single to Luis Aviles Jr. that knotted the game at one. After a Cooper Hummel single, the bases were loaded for Bruce Caldwell who lined a single into center. Two runs scored on the hit before a third came across after a Josh Lowe throwing error, making it 4-1.
After Biloxi starter Drew Rasmussen exited in the third, the Biscuits had no answer for reliever Devin Williams (5-1) who tossed three scoreless innings and struck out six, surrendering just three hits on his way to the win.
The Biscuits got a couple of base runners on in the eighth and Gray scored one of them on a sac fly, but Nate Griep closed things out in the ninth for his seventh save, handing the Biscuits their season-high third-consecutive loss.
The Biscuits will try to bounce back on Thursday when an opener and Kenny Rosenberg (2-0) take on Bowden Francis (0-2) at 6:35 PM CT.
The Biscuits will return to Riverwalk Stadium for a five-game series against the Mississippi Braves with Family Faith Night featuring a Faith Radio Pre-game Concert and MAX Fireworks on Saturday, May 11 at 6:05 PM CT. The home stand will also feature Mother's Day featuring a Stemless Wine Glass Giveaway presented by Filet & Vine on Sunday, May 12; the third and final Grand Slam School Day of 2019 on Monday, May 13; and Biscuit Appreciation Day featuring an Over Mitt Giveaway on Tuesday, May 14.