Biscuits Rally Again, Top Generals, 8-7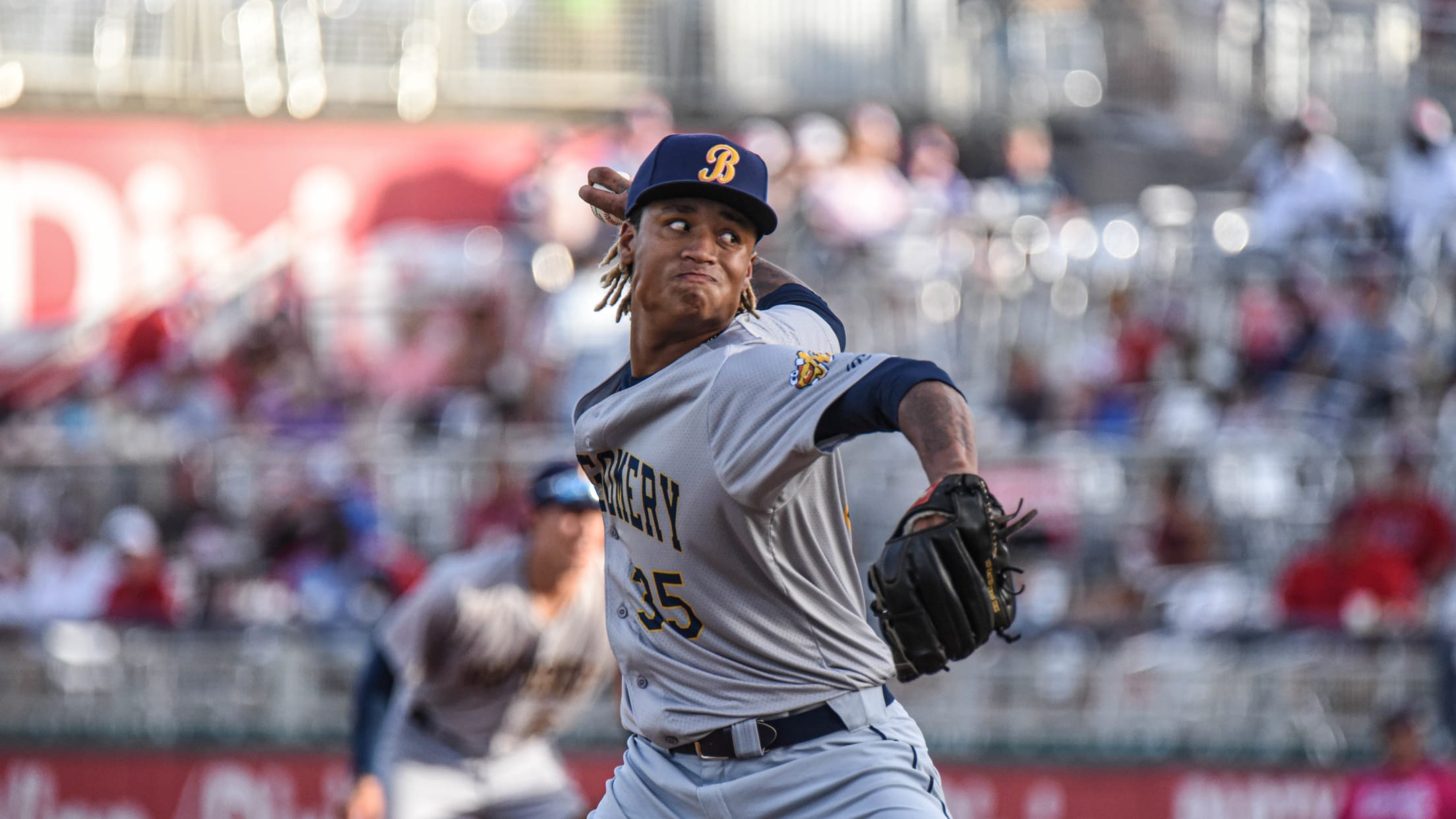 JACKSON, Ten. - The Biscuits (80-45) came back again and closed out their series against the Jackson Generals (69-53) with an impressive 8-7 victory in the finale on Saturday night at The Ballpark at Jackson.Jason García (7-0) was going for his seventh win in his first eight appearances with the
JACKSON, Ten. - The Biscuits (80-45) came back again and closed out their series against the Jackson Generals (69-53) with an impressive 8-7 victory in the finale on Saturday night at The Ballpark at Jackson.
Jason García (7-0) was going for his seventh win in his first eight appearances with the Biscuits, and the right-hander impressed early, striking out a pair in a 1-2-3 first inning. In the second, with runners at first and second, Ryan Grotjohn grounded a hard-hit ball to first. Grant Kay speared it, whipped it to second for the force out, but Garcia dropped the relay throw to first by the shortstop Taylor Walls, which scored Seth Beer and made it 1-0 Generals.
Garcia would run into more trouble in the third when the Generals tagged him for five-consecutive one-out hits, including RBI-singles by Pavin Smith and Seth Beer, as well as a Renae Martinez RBI-double to make it a 4-0 game.
The Biscuits wasted no time in mounting another comeback in the fourth, however, getting an RBI-single from Miles Mastrobuoni, and then a three-run home run over the green monster in left by Jim Haley to knot things up at four before an out had been recorded against Generals starter Josh Green (2-2).
The Generals then answered back with two more runs in the bottom of the fourth courtesy of an RBI-triple from Smith and another error on a missed catch by Garcia, and Jackson was up again, 6-4. An RBI-double by Ryan Grotjohn in the fifth made it 7-4.
The Biscuits would storm back, however, with another four-spot in the sixth, rattling off five-straight hits of their own to begin the inning against Green. An RBI-single from Haley, an RBI-double from Carl Chester, an RBI-single from David Rodríguez, and then an error by Generals shortstop Camden Duzenack and an RBI from Grant Kay vaulted the Biscuits in front, 8-7.
The Biscuits bullpen took it from there with Ian Gardeck (1.2 IP), Dalton Moats (1.1 IP), and Jhonleider Salinas (1.0 IP) combining to throw four scoreless innings to seal the Biscuits fifth win in their last six games. The 2019 Biscuits now stand alone with the second-most wins in team history and are one away from tying the 2007 squad for the most victories in team history.
The Biscuits will now return to Riverwalk Stadium for a five-game home stand against the Biloxi Shuckers beginning on Sunday, August 18 for Big Mo's Sweet 16 Mascot Mania at 5:05 PM CT when an opener and Paul Campbell (7-4) clash with Bowden Francis (6-7).
The rest of the home stand will include a Military Card Set Giveaway presented by Golden Corral on Wednesday, August 21 and Wrestling Night featuring a T-Shirt Giveaway on Thursday, August 22.