Biscuits Shock Shuckers, 5-2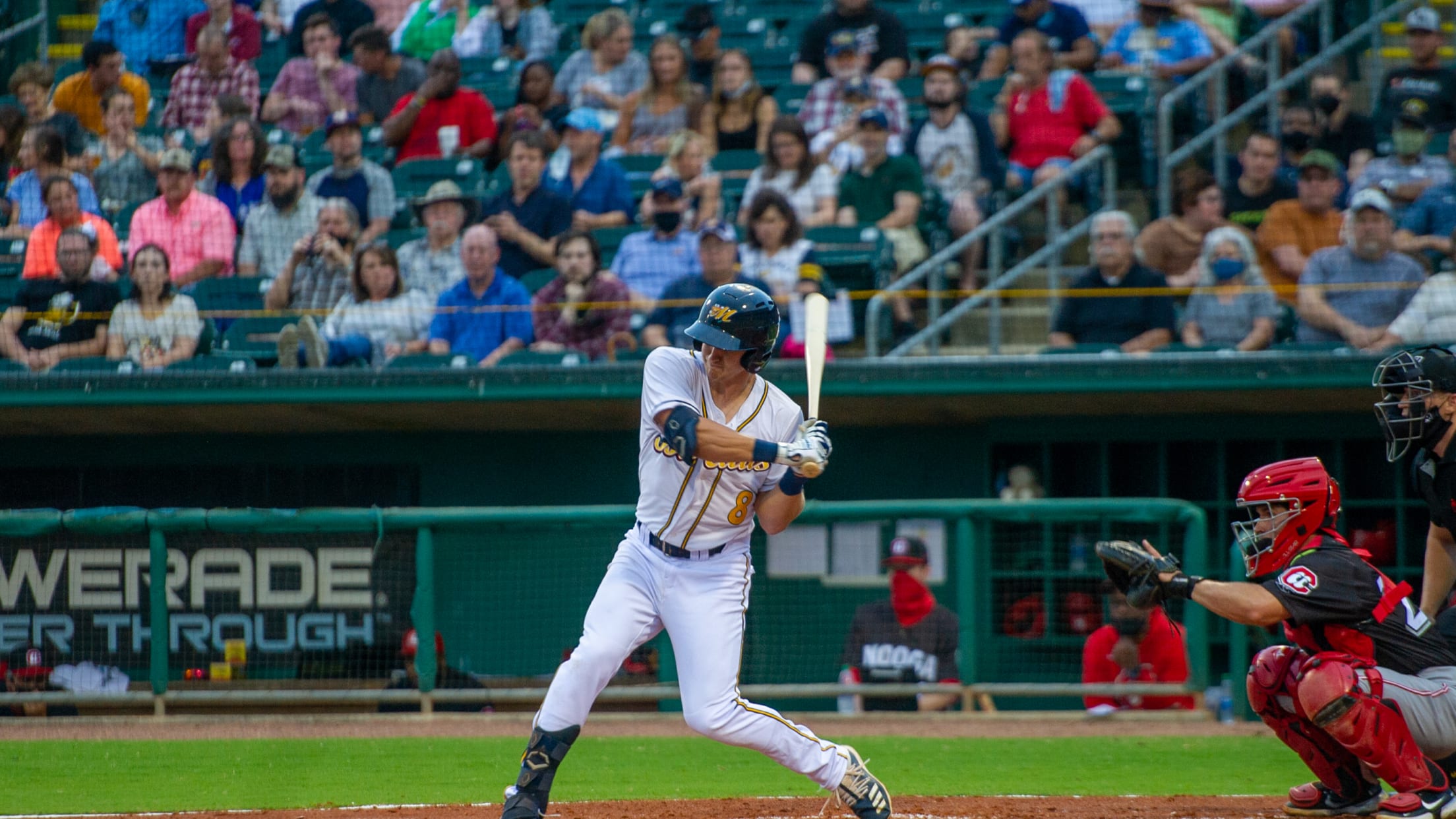 MONTGOMERY, Ala. – Ford Proctor's go-ahead, two-out grand slam in the bottom of the eighth lifted the Biscuits (9-15) to a stunning victory in their series opener against the Biloxi Shuckers (10-15) on Tuesday night at Riverwalk Stadium. Tommy Romero made his fourth start of the season for the Biscuits
MONTGOMERY, Ala. – Ford Proctor's go-ahead, two-out grand slam in the bottom of the eighth lifted the Biscuits (9-15) to a stunning victory in their series opener against the Biloxi Shuckers (10-15) on Tuesday night at Riverwalk Stadium.
Tommy Romero made his fourth start of the season for the Biscuits and looked terrific, allowing just three singles, no walks, and four strikeouts through his first three scoreless innings.
Ethan Small was on the other side for Biloxi, and the Brewers number four prospect dominated the first three innings, striking out seven in a row at one point.
After Romero retired the first two batters in the fourth via strikeouts, the Shuckers struck first thanks to a Proctor error at shortstop, and then a Cam Devanney RBI-double into the left field corner to make it a 1-0 game.
Small ended up fanning 11 batters over five scoreless innings, and allowed just one hit to Garrett Whitley—a single in the fourth. After two scoreless innings for Nathan Witt, Brian Shaffer (4-0) came on in the seventh and served up a solo home run to Devanney to double the Shuckers lead to 2-0.
It was looking dire for the Biscuits until the bottom of the eighth when Nathan Kirby (0-1) came on for the Shuckers. After getting Seaver Whalen to pop out to first, Jake Palomaki flied one to right, which Tristen Lutz dropped, allowing the designated hitter to reach second.
Whitley then doubled down the right field line to score Palomaki and finally got the Biscuits on the board at 2-1. Kirby then issued back-to-back walks to Miles Mastrobuoni and Rene Pinto, and the lefty was removed from the game for the right-hander Zach Vennaro.
Proctor was up next, and the shortstop bopped a go-ahead, opposite-field grand slam to left that sent Riverwalk Stadium into a frenzy and dramatically put the Biscuits ahead for good at 5-2. Ivan Pelaez closed things out in the ninth for the southpaw's sixth save.
The Biscuits will try to make it back-to-back victories on Wednesday when Caleb Sampen (0-1) battles against Noah Zavolas (1-1) at 6:35 PM CT on Military Wednesday presented by WOW! The rest of the series will include A Hey Butter Butter T-Shirt Giveaway presented by Whataburger on Thursday June 3; A Chicken & Baker Bobblehead Giveaway presented by Capital Trailways on Friday June 4; 90s Night with MAX Fireworks on Saturday June 5; and a Rays Day Poster.