Biscuits Split Doubleheader with Wahoos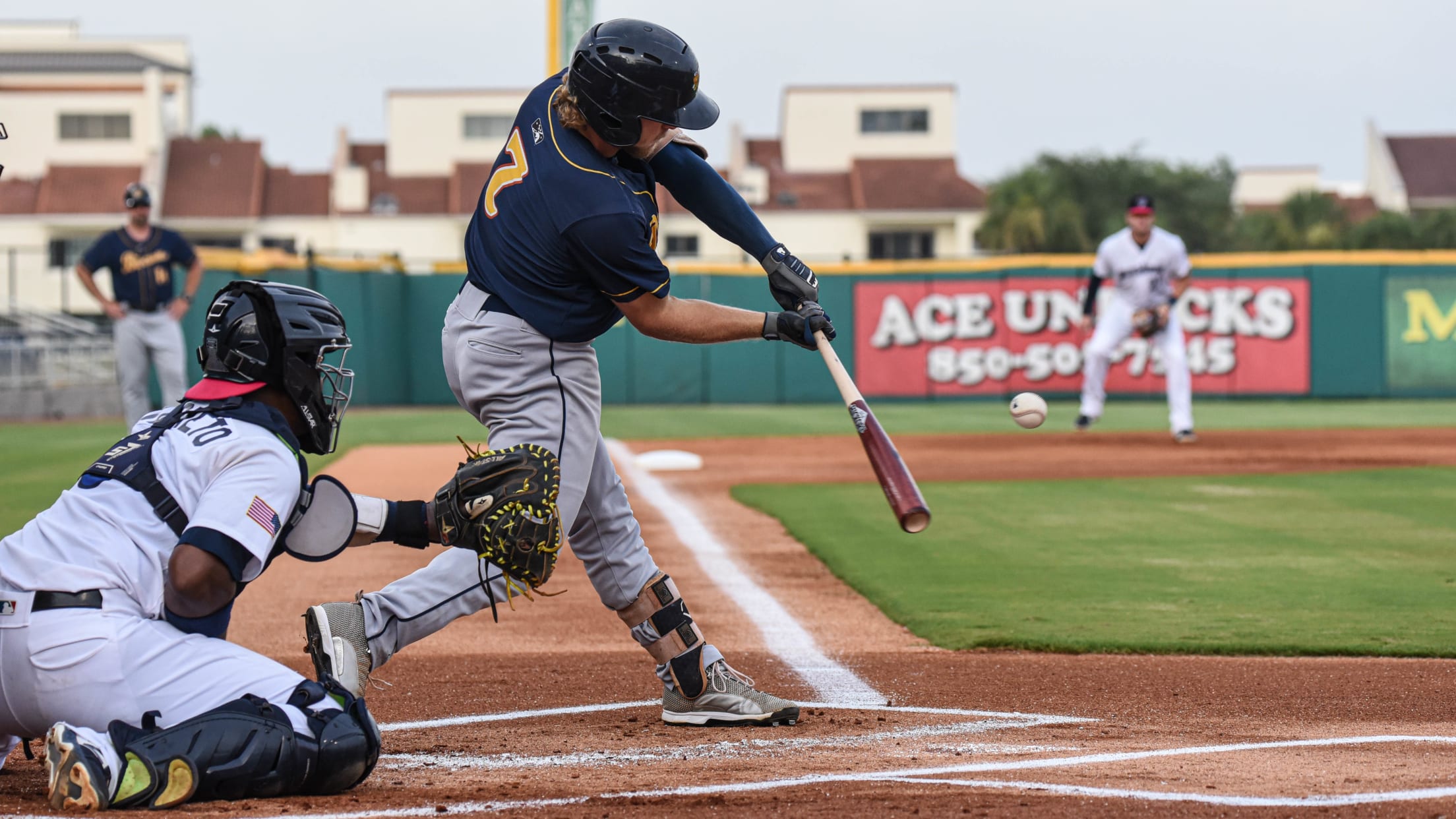 MONTGOMERY, Ala. - The Biscuits (87-49) split their doubleheader with the Pensacola Blue Wahoos (75-62) on Friday night at Riverwalk Stadium, dropping the first game, 3-2, and winning the second game, 2-1. In taking the second game, the Biscuits set the Montgomery city record of 87 wins, originally set by
MONTGOMERY, Ala. - The Biscuits (87-49) split their doubleheader with the Pensacola Blue Wahoos (75-62) on Friday night at Riverwalk Stadium, dropping the first game, 3-2, and winning the second game, 2-1. In taking the second game, the Biscuits set the Montgomery city record of 87 wins, originally set by the Montgomery Rebels who had 86 victories in 1955 and 1977.
Game one featured Kenny Rosenberg against Bryan Sammons, and the former allowed a solo home run to Wahoos shortstop Royce Lewis in the first inning to make it 1-0 Pensacola, before the latter served up a solo shot to Biscuits infielder Taylor Walls in the bottom of the first to even the issue.
In the second, Grant Kay got in on the action, lofting a solo homer of his own over the left field wall to put the Biscuits in front, 2-1. Rosenberg kept the Wahoos off the board until Joe Cronin lined a solo homer, also to left, in the fifth to tie the game at two.
The Blue Wahoos loaded the bases in the top of the seventh against Brian Shaffer (4-3), and then with two outs, Travis Blankenhorn placed a perfect bunt single along the third base line to score the winning run in Alex Kirilloff.
In the second game, Blankenhorn was at it again, homering off Joe Ryan, who still struck out the side in the first, to make it 1-0 Pensacola. Ryan would go on to fan five batters through the first two innings, and would finish the night with 11 in 4.2 innings, matching Brendan McKay's team-high from opening night at Riverwalk Stadium back on April 10 against Biloxi.
The Biscuits would take the 2-1 lead in the fourth inning on a two-run single by Jim Haley. Haley now has 31 RBIs through his first 35 Double-A games. Ian Gardeck, Jhonleider Salinas (4-2), and Dalton Moats combined to throw 2.1 scoreless innings of relief to seal the win.
The Biscuits will resume play on Sunday when Shane McClanahan (1-0) takes on Charlie Barnes (3-3) at 5:05 PM CT when there will be a 2020 Schedule Poster Giveaway. The 2019 regular season wraps up with Fan Appreciation Day on Monday, September 2.