Biscuits Take Down Wahoos, 8-3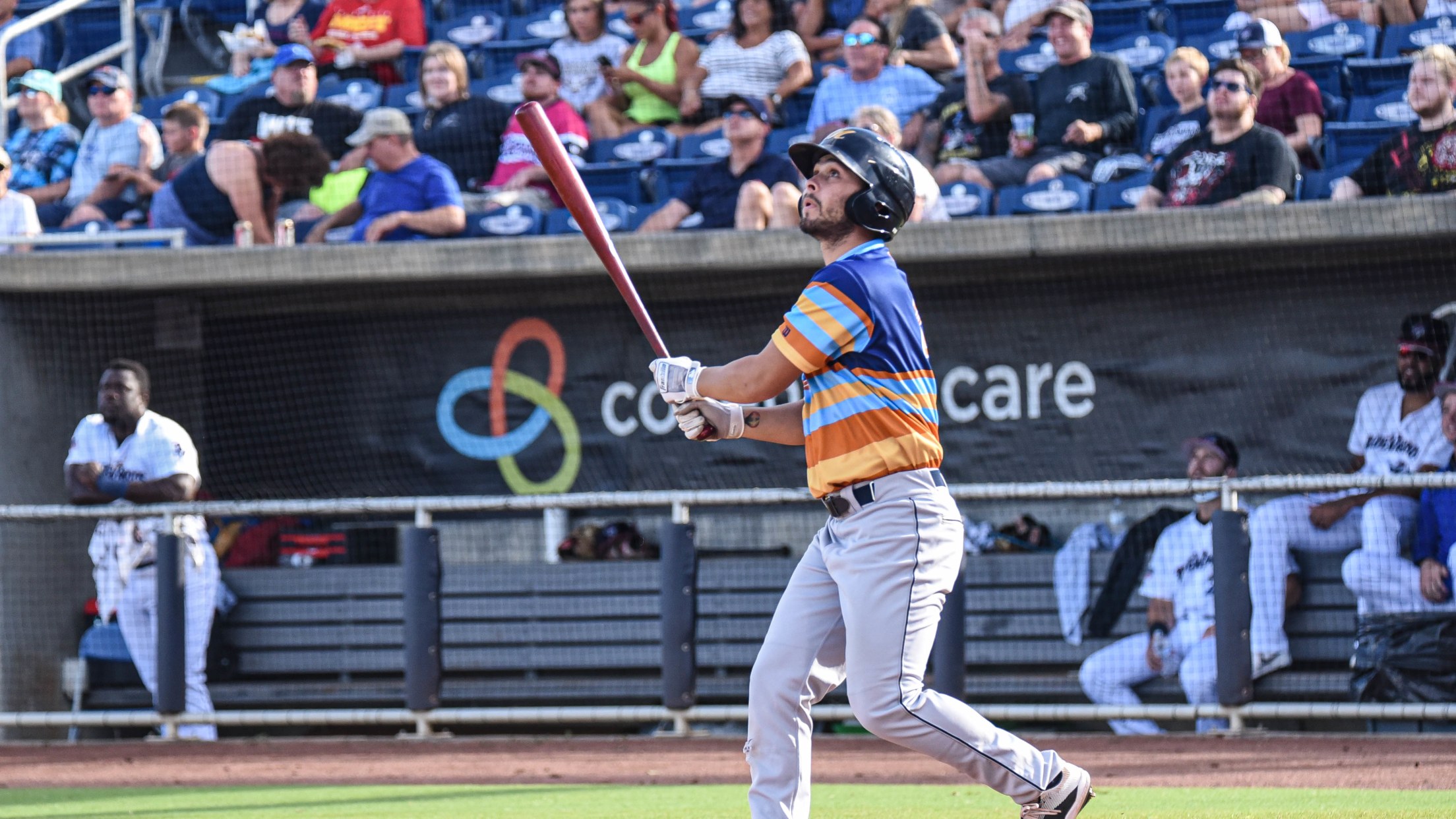 MONTGOMERY, Ala. – Cal Stevenson had four hits, and Jonathan Aranda and Ford Proctor each recorded two RBIs in the Biscuits' (56-48) 8-3 win over Pensacola Blue Wahoos (51-49), on Thursday night at Riverwalk Stadium. The Biscuits remain in second place in the Double-A South with a two-game lead over
MONTGOMERY, Ala. – Cal Stevenson had four hits, and Jonathan Aranda and Ford Proctor each recorded two RBIs in the Biscuits' (56-48) 8-3 win over Pensacola Blue Wahoos (51-49), on Thursday night at Riverwalk Stadium. The Biscuits remain in second place in the Double-A South with a two-game lead over the Birmingham Barons with 15 games to play in the regular season.
Easton McGee (5-1) started on the mound for the Biscuits, and the tall right-hander worked a one-two-three top of the first to begin the third game of the series. Zach McCambley (1-5) started on the other side for Pensacola and the righty allowed a lead-off single to Michael Smith, and then hit Jim Haley in the next at-bat. Aranda stepped up in the next at-bat and hit a jam-job RBI-single to left to put the Biscuits ahead 1-0 before an out had been recorded.
McGee struck out two in a clean top of the second, and McCambley did the same in a scoreless bottom of the second, allowing a single to Stevenson. McGee kept the Wahoos off the board in the top of the third. A throwing error by Wahoos shortstop Demetrius Sims made it a 2-0 game, and then a two-run double off the wall in left by Proctor made it 4-0 Biscuits—all in the bottom of the third.
McGee struck out the side in the bottom of the fourth, and also allowed a double to Griffin Conine—the first Pensacola hit of the night. McGee hit Sims to begin the fifth, and then surrendered a two-run homer to right to Riley Mahan to make it a 4-2 game. Jake Palomaki's RBI-single off Josh Roberson in the bottom of the sixth made it 5-2 Biscuits.
The Biscuits would tack on three more runs against lefty Jefrey Yan in the bottom of the seventh with another RBI-single by Aranda, a wild pitch, and an RBI-single by Stevenson, who finished the game 4-for-4. The Wahoos pulled a run back in the top of the eighth with an RBI-single by Peyton Burdick off Tanner Dodson. Chris Gau struck out the side in the top of the ninth to end the game.
The Biscuits will try to make it back-to-back victories against the Wahoos on Friday when Miller Hogan (0-1) goes up against Will Stewart (5-7) on HBCU Night at 6:35 PM CT.
The rest of the series will include Take Me Out to the Ballgame Night with MAX Fireworks on Saturday, September 4, and Lil' Crumbs Kids Club presented by Go Fish Alabama & Bark in the Park on Sunday, September 5.