Generals Blank Biscuits, 4-0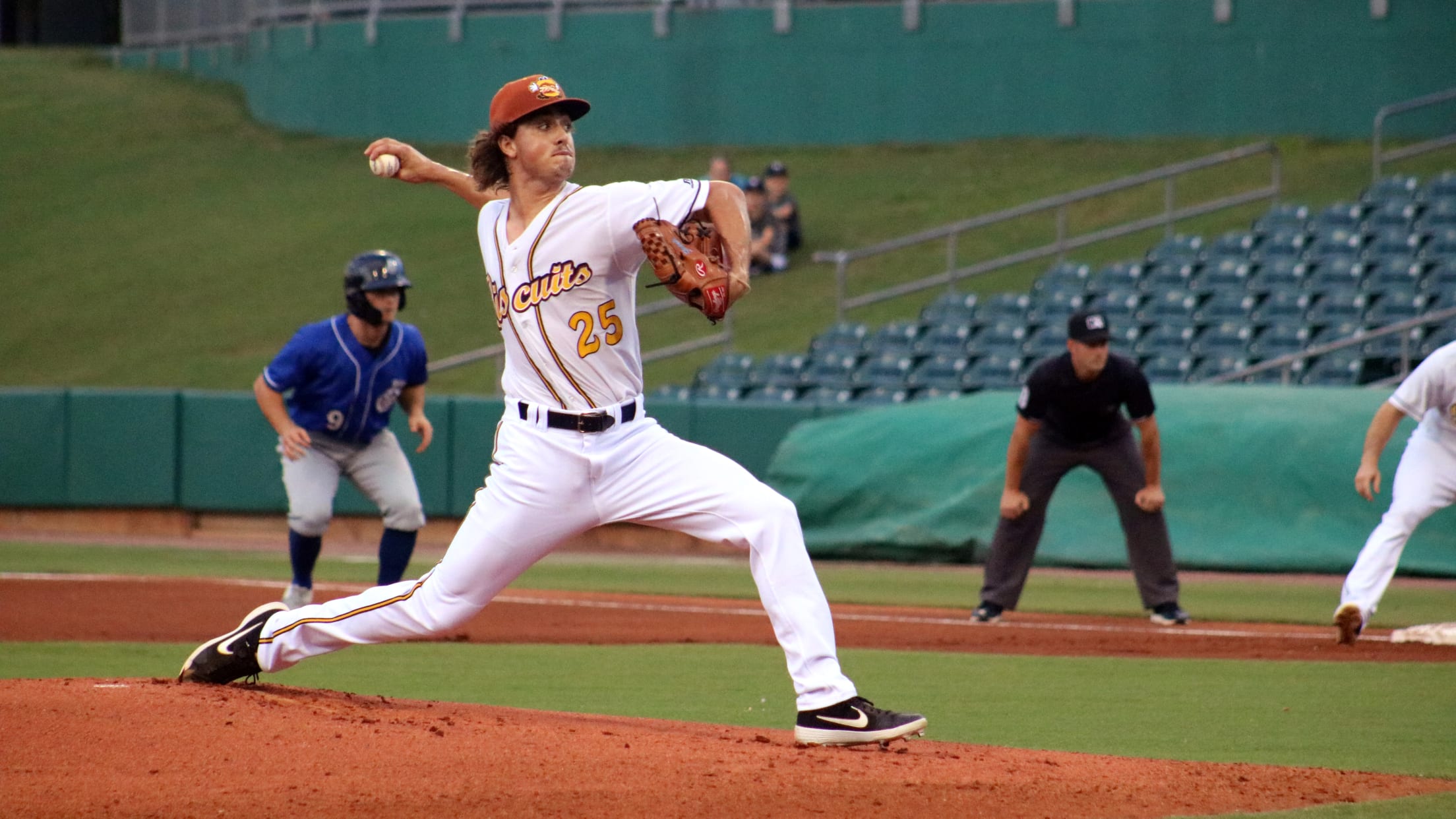 JACKSON, Ten. - Drew Ellis clubbed two home runs and the Jackson Generals (2-1) shut out the Biscuits (1-2), 4-0, in Game 3 of the 2019 North Division Championship Series on Friday night at The Ballpark at Jackson. The Generals now lead the best-of-five series two games to one.Bo Takahashi
JACKSON, Ten. - Drew Ellis clubbed two home runs and the Jackson Generals (2-1) shut out the Biscuits (1-2), 4-0, in Game 3 of the 2019 North Division Championship Series on Friday night at The Ballpark at Jackson. The Generals now lead the best-of-five series two games to one.
Bo Takahashi (1-0) started for the Generals, and the Biscuits drew a pair of walks in the first inning against the right-hander before Daulton Varsho took away a base hit on a screamer to center off the bat of Josh Lowe to end the threat.
Joe Ryan (0-1) started for the Biscuits, and kept the Generals scoreless through the first 2.2 innings before allowing a two-out single to Pavin Smith in the third. Ellis then climbed in and launched a two-run homer to left to put the Generals up 2-0. Game 3 was Ellis' second-straight game with a round-tripper. Then Seth Beer hit a solo shot of his own to right in the next at-bat to make it a 3-0 game.
Takahashi issued four walks through his first five innings, but none of them came back to bite the right-hander, as the score remained 3-0 at the midway point. The Biscuits could only muster one hit through the first five innings against Takahashi-a David Rodríguez single in the second. Tristan Gray recorded the second one on a single in the sixth.
The Biscuits finally put together a rally in the top of the seventh with a lead-off single by Rodriguez and then a double by Miles Mastrobuoni to put runners at second and third with nobody out. Takahashi was then removed for the lefty Miguel Aguilar, who got out of the jam unscathed and preserved the shutout.
Junior Garcia came on and worked a scoreless eighth against the Biscuits, and then Ellis hit his second home run of the night-this one a solo shot to left-off Jhonleider Salinas to pad the Generals lead to 4-0.
The Biscuits will now try to stave off elimination in Game 4 back in Montgomery at Riverwalk Stadium on Saturday night at 6:05 PM CT.